 
For Face, Body and Hair
Properties: Absorbent, Healing, Re-mineralizing
Uses: Regulates excess sebum in the skin and hair, fights against premature aging of the skin
Indications: Combination to oily skin, oily hair
MONTMORILLONITE GREEN CLAY
Absorbent, healing and re-mineralizing
With its natural alkalinity of 8.8 pH, green montmorillonite clay has a high absorbing power, allowing it to extract all the impurities from the body (pollutants, allergens, pathogens).
Montmorillonite green clay is a natural mineral with incredible absorption capacity. Rich in magnesia and trace elements, it is ideal for cleaning, decongesting and remineralizing normal to oily skin.
It contains oxides of iron, aluminum, manganese, magnesium, silica and lime. Silica, aluminum and zinc are known to promote tissue regeneration. It is therefore an excellent or restorative thanks to its healing properties.
It detoxifies the skin for more purity. Antiseptic, antibacterial and anti-inflammatory, it also calms irritations.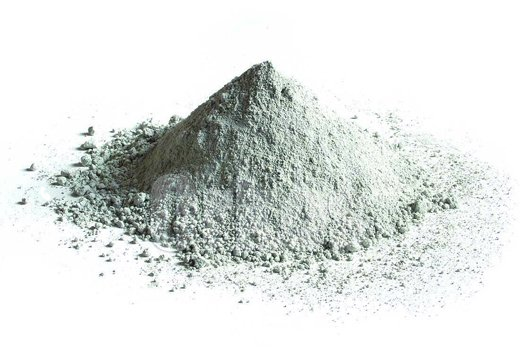 The mineral minute
Clay has been used for millennia by different civilizations around the world. Composed of hydrated aluminum silicate, this very hydrophilic fatty earth comes from the slow erosion of rocks. It is very rich in minerals and trace elements, and its properties vary depending on its origin and color. Montmorillonite has a neutral PH. It is therefore not irritating to the skin.
INCI : Montmorillonite
Names: Montmorillonite
Origin : Italy
Method of production : Drying takes place in a rotary dryer. Grinding can then be carried out.
Composition : Smectite (Montmorillonite), more than 97%, aluminum, iron and magnesium complex
Solubility: Miscible in water and oil
Texture / odor: Greenish powder
PACKAGING:
8.81 fl oz PET jar with plastic cover
Find out more about our packaging
How to reuse your empty bottles ?
CONSERVATION:
In a cool, dry and ventilated place, far from a source of heat and protected from light. In its original closed packaging.
PRECAUTIONS :
It is advisable to avoid using metal containers and utensils (different from stainless steel). In case of contact with the eyes, rinse them for several minutes by opening the eyelids. If swallowed, rinse your mouth.
Did you know ?
Montmorillonite clay has been found on the planet Mars.
Benefits of green clay
- Soothes and heals the skin
- Cleans and purifies the skin
- Stimulates and invigorates the skin
- Regulates excess sebum
- Fights against premature aging of the skin
Clays are used according to their colors, or depending on the minerals contained therein. The properties which are common to them are:
Absorbent: The clay acts like a blotter, it fixes toxins and promotes their elimination. It is used in the bath for a remineralizing effect, in beauty masks to give radiance to the complexion, as a poultice for its analgesic benefits Clays are capable of absorbing pathogens (bacteria, viruses), gases, toxins
Bactericide and antiseptic: : The clay eliminates all impurities (bacteria and viruses) and unlike conventional antiseptics, it does not destroy the surrounding cells. Thus, it promotes cell replenishment. It is therefore perfectly indicated to treat a small wound, a cut, a fever blister
Cicatrizing: thanks to the presence of alumina, the clay is used in case of bruising, blows, bumps or injuries.
Relaxing: It helps relieve back pain or rheumatism. It is also used in the bath to relax.
Depurative : These absorption capacities give the clay anti-inflammatory and purifying properties to fight against bacteria, viruses and toxins.
Energizing: the clay acts against fatigue lossened skin tone.
Hydrating and softening: it acts as a real beauty treatment.
Regulatory and antacid:clay is a precious aid to relieve gastric disorders.
Sedative: in the case of inflammation, clay application allows significant reduction of inflammation and pain.
How to use it ?
Purifying face mask
Purifying hair mask
Anti blackhead treatment
Body wrapping
For whom ?
Oily skin, combination skin, blemished skin, acne-prone skin, skin with large pores.
hair
What products to combine with it?
Floral waters
Vegetable oils
Essential oils
Plant powders
Your beauty recipe : Purifying mask
- 2 tbsp green clay
- Water
- A few drops of vegetable oil (optional)
In a container, put green clay and water (mineral or floral), mix to obtain a smooth paste. You can add a few drops of vegetable oil of your choice. Spread over the face, avoiding the eye area and leave on for around fifteen minutes. Rinse with clear water.
1 DIY recipe with this product :
Particular attention is paid to the quality of the materials selected. Our clays are non-ionized, without preservative, without coloring and come from isolated quarries and in wild environment.
They have excellent clay mineral contents and thus offer properties superior to less pure clays.
They have been checked and comply with the Ecocert / Cosmos standard for ecological and organic cosmetic raw materials.
Our products are composed of ingredients of natural origin and / or from organic farming. Our commitment includes the absence of parabens, silicones, phenoxythanol, nanoparticles, PEG, perfumes and synthetic dyes.
Our products are packaged in France with minimal and recyclable packaging.
Customers who bought this product also bought: