Our environmental responsibility
NOS PACKAGINGS
THE CHOICE OF PLASTICS, A THOUGHTFUL CHOICE
Currently our bottles and jars are for the most part in 100% recyclable PET the same quality as in food packaging, and made in France to guarantee an optimal conservation of your products. They all come from Europe to minimize our carbon footprint.
The use of 100% recyclable PET allows our packaging to have a second life after recycling.
What is PET?
PET or polyethylene terephthalate is the only plastic that can be recycled in a closed loop and regenerated endlessly without loss of material for identical use. This contributes significantly to the circular economy.
Other alternatives to PET
PE Sugar cane: It is made from sugar cane waste and does not create deforestation. This PE is therefore natural, the only problem is that the sugar cane waste comes from Brazil, which generates a lot of transport to deliver the raw material necessary for the production of packaging.
Bio PET : It is composed of 30% renewable raw material (starch, glucose, vegetable oil, cellulose) and 70% of oil-based raw material. It is recyclable and biodegradable. However, special conditions are required for a biodegradable element to degrade quickly and form compost, otherwise it remains considered as waste until its degradation which the latter can be very long.
Le recyclage de nos packagings en plastique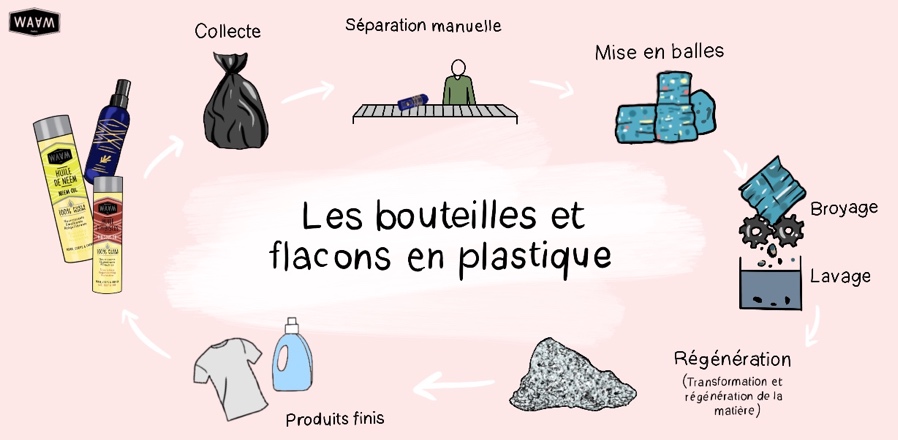 WHY NOT GLASS?
For a long time we have been thinking about what we can do to limit our ecological impact, we have studied many solutions and alternatives and the task is not easy as we all have misconceptions on the subject.
The perception of glass packaging is very good when talking about ecology. Many of you have already asked us why we don't have glass packaging. However, if you take a closer look, it's not all that good news for glass...
Why didn't we take a stand for glass packaging?
Glass and ecology, misconceptions? We weighed the pros and cons:
100% recyclable and infinite, glass is often considered the ideal material in terms of ecology.
Resists aggressive compositions, which is why it is perfect for containing perfume or essential oils.
New glass is obtained from a mixture of sand (an endangered natural resource), sodium carbonate and lime.
The recycling process and especially the melting temperature (very high, more than 1000 ° C) represent a carbon footprint and a significant CO2 emission.
Glass being a heavy material, it increases the carbon footprint when transporting goods (during the delivery of your packages for example).
Fragile, glass packaging generally requires other materials to protect and wedge the products in the packages so that they do not break during transport. This also generates a loss of space in the box.
In summary : Recycling the packaging is not the only point to take into account when talking about ecology. CO2 emissions must also be taken care of during production, transport and recycling.
Glass recycling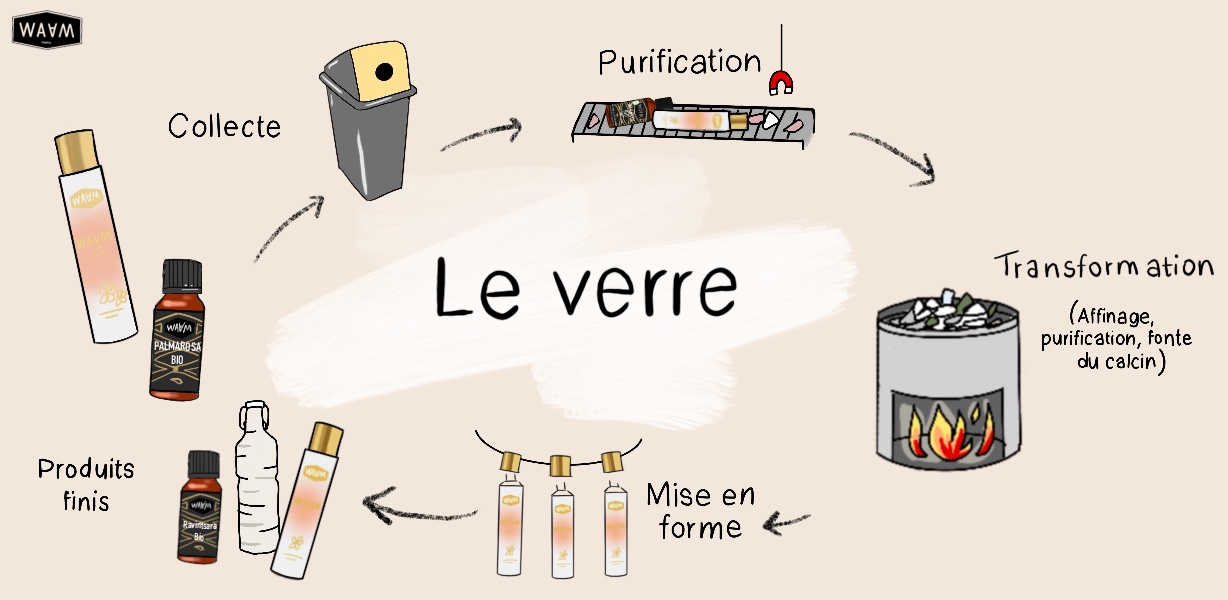 Please note, we do not exclude the glass alternative at all but this requires reflection. Do not denigrate the glass, it remains an infinitely reusable material and ideal especially for packaging products containing perfume or essential oils. Indeed, these products are too aggressive for other containers.
This is why our WAAAAW Perfume and our essential oils are available in glass bottles.
So, glass or not glass?
Faced with all these observations, we concluded that ultimately the alternative of recycled and recyclable plastic is still a choice consistent with environmental protection. For the moment, from our point of view, plastic remains the most ecological solution, especially for large capacities (neutral bases and vegetable oils).
We are nevertheless aware that there is still progress to be made in the field and it is for us a daily concern to stay informed on the subject and the possible alternatives for better protection of the environment. Several projects are therefore underway to improve on this subject, which seems essential to us.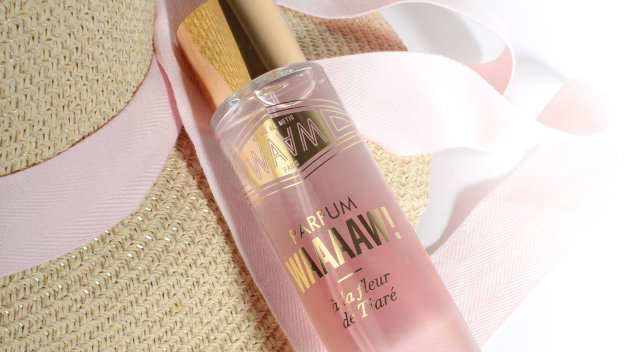 OUR GOALS  :
- Commit ourselves that by the end of 2020 all our plastic packaging will be made of 100% recycled plastic.
- Do our best to offer refill sizes by 2021 to reduce the use of plastic.
- We will always make sure to use the minimum possible packaging and the maximum recyclable packaging.
- Constantly seek greener solutions with our specialist packaging partners.
How to sort our packaging?
Small simple everyday gestures that benefit everyone.
After pampering yourself with the products, you no longer know what to do with the packaging? No worries ! We have put together a very simple table with the sorting instructions for each of our products.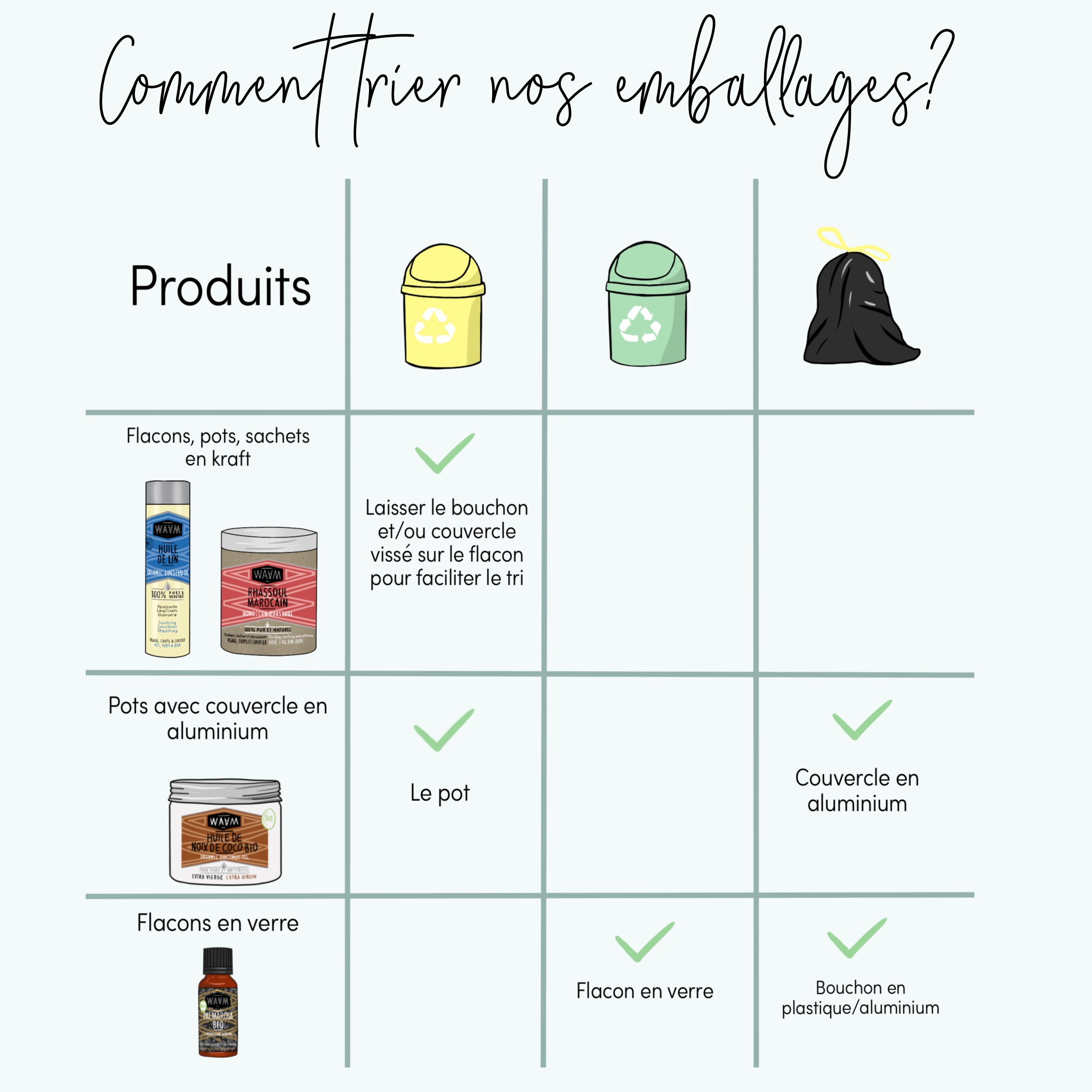 Give your containers a second life!
We don't think about it enough but don't forget that before recycling, your packaging can also have a second life!
Discover all our DIY ideas (ultra) simple to reuse your empty containers. Decoration, gift ideas ... the choice is not lacking. Ideas just below:
OUR DELIVERY PACKAGES
The box
Our packaging box is like all boxes: 100% recyclable. Don't forget to put it in your sorting bin!
The protection
In order to best protect your products during transport, we use paper wedging often called "kraft paper".