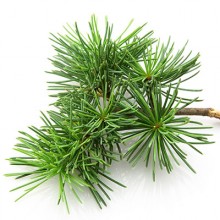 Atlas Cedar
Face, Body and Hair
Properties: Toning, Regenerating, Relaxing
Uses: Anti-cellulite massage balm, anti-dandruff shampoo, invigorating scalp lotion
Indications: Cellulite, dandruff, hair loss, oily hair
Find out more
Atlas Cedar Essential Oil
Atlas Cedar essential oil is known for its invigorating effect on both the skin and the scalp. This essential oil boosts hair growth but also reduces the appearance of cellulite, and water retention.
The woody odor of this essential oil also invites relaxation, thus promoting sleep.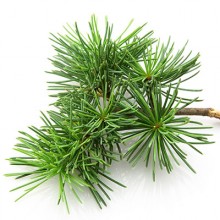 The botanical minute:
From the Pinaceae family, Atlas Cedar is a tree up to 40 meters tall and lives for more than 2000 years.
Composition & Texture
Pure Atlas Cedar essential oil is fragrance-free and preservative-free
Consistent and viscous liquid, honey color and woody odor
Ingrédient : Cedrus atlantica
Properties
Benefits
Helps firm the skin
Boosts hair growth
Purifies the scalp
Promotes drainage
Helps eliminate cellulite
Helps to cleanse oily skin
Indications
The information given on essential oils through this booklet is provided for informational purposes. They can in no way replace the advice administered by a doctor. For any therapeutic use or if you wish to obtain more information on essential oils, please consult an aromatherapy professional. Certain natural compounds contained in essential oils can present a risk of allergy in certain people. To measure your tolerance, always make an application test in the bend of the elbow before use in your mixtures.
Not suitable for pregnant and lactating women
Not suitable for people sensitive or allergic to essential oils
Face,Body and hair
Cleansing treatment, massage oil, hair lotion
WAAM tips
To boost hair growth : Make a treatment based on mustard vegetable oil and a few drops (1%) of Atlas Cedar essential oil. Leave on for 30 minutes before shampooing.
For the body : you can make a massage oil for light legs based on Calophyll vegetable oil and 1% Atlas Cedar essential oil.
Product quality
Our essential oils are 100% pure and natural and their botanical and chemical identities (chemotypes) are clearly defined.
Particular care is taken with the quality of the materials selected by WAAM. ingredients of natural origin and / or from organic farming. Our commitment includes the absence of parabens, silicones, phenoxythanol, nanoparticles, PEG, perfumes and synthetic dyes
Our commitment is based on a deep respect for Man and nature. WAAM products are made in France with respect for the environment. Their packaging is minimal and recyclable.