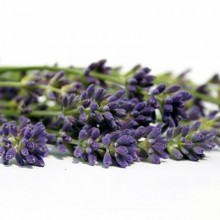 Officinal lavender
Face, Body, and Hair 
Properties: Soothing, Relaxing, Regenerating
Uses: Relaxing treatment, healing and soothing treatment
Indications: Sensitive skin, mature skin, oily skin
Find out more
Officinal lavender essential oil
Essential Lavender essential oil Known to regenerate the skin, essential oil of lavender is prized for the care of sensitive and imperfections skin.
Thanks to its anti-inflammatory and healing properties, it soothes the skin and calms irritations. It will be the ideal ally to regenerate your skin.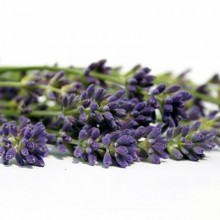 The botanical minute:
A small shrub measuring between 20 and 70 cm high, true lavender grows in the hills of the Mediterranean basin. Its purple flowers arrive in bloom from July to August.
Composition & Texture
Pure Officinal lavender essential oil is fragrance-free and preservative-free
Fluid, colorless to very light yellow liquid with characteristic odor
Ingrédient : lavandula angustifolia
Properties
Benefits
Calm irritation and itching
Purifies and repairs acne-prone skin
Soothes sensitive skin Purifies the skin thanks to its antibacterial action
Skin healing
Relaxing smell and facilitating falling asleep
Effective repellent against lice or fleas
Indications
The information given on essential oils through this booklet is provided for informational purposes. They can in no way replace the advice administered by a doctor. For any therapeutic use or if you wish to obtain more information on essential oils, please consult an aromatherapy professional. Certain natural compounds contained in essential oils can present a risk of allergy in certain people. To measure your tolerance, always make an application test in the bend of the elbow before use in your mixtures.
Not suitable for pregnant and lactating women
Not suitable for people sensitive or allergic to essential oils
Face, Body and hair
Care- oil for the body, face or hair
WAAM tips
For the face : If you have acne-prone skin, mix 0.5% essential oil of lavender officinalis with 80% vegetable oil of Rosehip and 19.5% vegetable oil of Neem.
For hair : As a preventive anti-lice treatment, prepare 30 ml of coconut oil mixed with 10 drops of essential lavender essential oil. Apply all over the hair, leave on for about 20 minutes then rinse.
Product quality
Our essential oils are 100% pure and natural and their botanical and chemical identities (chemotypes) are clearly defined.
Particular care is taken with the quality of the materials selected by WAAM. ingredients of natural origin and / or from organic farming. Our commitment includes the absence of parabens, silicones, phenoxythanol, nanoparticles, PEG, perfumes and synthetic dyes
Our commitment is based on a deep respect for Man and nature. WAAM products are made in France with respect for the environment. Their packaging is minimal and recyclable.