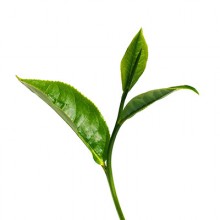 Tea tree
Face, Body and Hair 
Properties: Purifying, Stimulating, Antiseptic
Uses: Oral care, sanitizing care for the scalp and skin, antibacterial and viral
Indications: Oily skin, acne-prone skin, skin with imperfections
Find out more
Tea tree essential oil
The essential oil par excellence, Tea Tree is renowned for its particularly effective antibacterial action.
Also antifungal, it purifies and sanitizes the skin and scalp but also soils and surfaces. Its uses are numerous, especially in cosmetics. Antiviral, antifungal and antibacterial, it allows the treatment of many ailments like abscesses or herpes and also oral infections.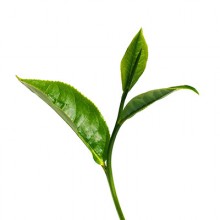 The botanical minute:
The word "Tea tree" means literally "tea tree", this plant native to Australia was known to the natives who used it to prepare remedies but also as a poultice to treat wounds or infections.
Composition & Texture
Pure Tea Tree essential oil is fragrance-free and preservative-free
Fluid, colorless to very light yellow liquid with characteristic odor
Ingrédient : Malaleuca auternifolia
Properties
Benefits
Ideal for cleaning oily and acne-prone skin
Purifies and tones the scalp
Helps remove dandruff
Allows for deodorant care
Participates in oral hygiene
Improves the conservation of homemade cosmetic recipes <li
Indications
The information given on essential oils through this booklet is provided for informational purposes. They can in no way replace the advice administered by a doctor. For any therapeutic use or if you wish to obtain more information on essential oils, please consult an aromatherapy professional. Certain natural compounds contained in essential oils can present a risk of allergy in certain people. To measure your tolerance, always make an application test in the bend of the elbow before use in your mixtures.
Not suitable for pregnant and lactating women
Not suitable for people sensitive or allergic to essential oils
Face, Body and hair
Purifying oil, oral care, hair care
WAAM tips
For the face : An unsightly pimple? Directly apply a drop of Tea tree essential oil on it.
For hair : 1% Tea tree in your shampoo to tone and cleanse your scalp.
Product quality
Our essential oils are 100% pure and natural and their botanical and chemical identities (chemotypes) are clearly defined.
Particular care is taken with the quality of the materials selected by WAAM. ingredients of natural origin and / or from organic farming. Our commitment includes the absence of parabens, silicones, phenoxythanol, nanoparticles, PEG, perfumes and synthetic dyes
Our commitment is based on a deep respect for Man and nature. WAAM products are made in France with respect for the environment. Their packaging is minimal and recyclable.