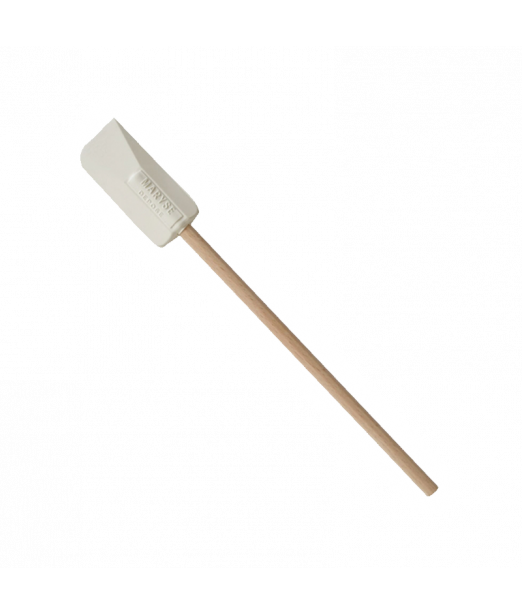  
SPATULA MARYSETTE
Product sheet
Dimension
Height: 25 cm
Color
White and light beige
Material
Beech wood and rubber
Use
The spatula allows you to easily mix and transfer your DIY recipe preparations. It is ideal for perfectly scraping the bottom of your bowls or pots without any scratches thanks to its flexible rubber tip.
In practice !
Equipped with this mini maryse, you can transfer all of your products into an empty container. It allows the total recovery of your preparations, you will not lose a crumb! You can also use it to mix your ingredients. The long beech wood handle is practical for deep containers.
WAAM tips
You can also use it to apply your hair mask to your hair or your face mask.
For even more beauty tips and DIY recipes, go to our "DIY recipes " section.
Cleaning and disinfection
The marysette is reusable and easy to clean and disinfect.
Due to its wooden handle, we do not recommend putting this spatula in your dishwasher because over time the wood may be damaged.
The simplest and most effective solution is to wash it with lukewarm water and soap with a sponge. Then dry it with a clean, dry cloth.
Customers who bought this product also bought: