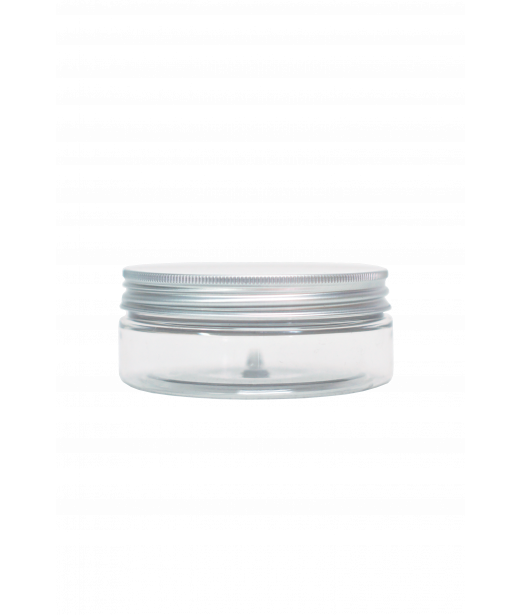  
200ml jar with aluminum lid
Empty container
200ml jar with aluminum lid
Great recipes, great means! Very useful for keeping your DIY preparations made in large quantities, this pot with a capacity of 200ml and its aluminum lid will make you crack. It is the ally of the fans of the containers !
Material and dimensions
Jar made of recyclable PET. Aluminum cover.
Jar
Capacity : 200ml
Ring : 100/400
Color : Cristal
Diameter: 104mm
Height: 44mm
Weight: 36g
Lid
Thickness: 0,24mm
WAAM tips
Want to keep your body cream or your homemade scrub? This pot is the one for you! Do not hesitate to consult our DIY recipes to find the multiple uses of this container.
Cleaning and disinfection
This jar is reusable, easy to clean and disinfect. You can wash it with soap and water with a damp sponge. Then dry it with a clean, dry cloth. To disinfect, simply rinse the pot with alcohol at 60°C and then after rinsing it with lukewarm water, dry it with a clean, dry cloth.
We advise you to clean and / or disinfect your empty containers before the 1st use.
For beauty recipe ideas, go to the " DIY Recipes "section.
Customers who bought this product also bought: