 
Face, Body and Hair
Properties: Regenerating and Rebalancing
Uses: Care to rebalance the skin, to regulate perspiration or to revitalize dull hair
Indications: Oily skin, mature skin, oily hair
We are progressively changing our floral waters design. Our products are still the same.
OFFICIAL SAGE FLORAL WATER
Regenerating and Rebalancing
Due to its antioxidant, purifying and sublimating properties, the floral water of officinal sage is the essential care for tired skin and devitalized hair.
Sage has long been considered a sacred plant that heals and saves.
Its regulating and purifying properties make officinal sage floral water, an ideal element to take care of your skin. It rebalances oily skin and tightens large pores.
Sage officinale also helps regulate perspiration and hot flashes.
It is also a hair enhancer, it helps revitalize dull and damaged hair.
Associated with aloe vera water, this hydrosol will regulate your skin while keeping it hydrated and soothed.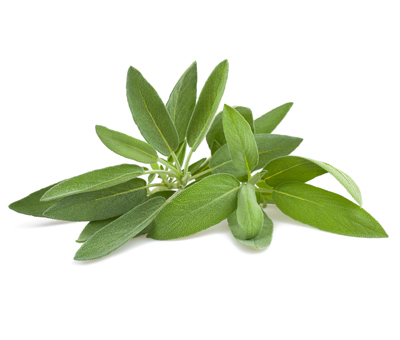 The botanical minute
On trouve plus de 900 espèces de Sauges. Elle appartient à la famille des lamiacées. La sauge officinale est un sous –arbrisseau très aromatique aussi appelé « arbre sacré » ou « thé d'Europe ». Cette plante est mellifère : les abeilles apprécient particulièrement de butiner ses fleurs.
INCI : Aloe barbadensis leaf water, Salvia alvia officinalis leaf water, Benzyl Alcohol, Dehydroacetic acid.
More infos :Aloe barbadensis leaf water :
Aloe barbadensis leaf water: Aloe Vera gel is very hydrating, it promotes elasticity, scarring and prevents skin aging. For the scalp it promotes the production of collagen.
Salvia alvia officinalis leaf water:
Sage floral water is purifying, balancing, fight against skin and also hair aging.
Benzyl alcohol
: Benzyl alcohol is a natural or synthetic preservative.
Dehydroacetic Acid :
Dehydroacetic Acid is a natural or synthetic preservative.
Name : Salvia officinalis.
Origin : France
Part used: Dry organic leaves
Process of obtaining: Organic leaves of Salvia officinalis ,distilled with organic Aloe Vera water under atmospheric pressure
Composition : Aloe Barbadensis leaf water, Salvia Officinalis Leaf Water, Geogard 22.
Solubility: Miscible in water
Texture / odor : Transparent liquid
PACKAGING :
6.76 fl oz container with spray pump
Find out more about our packaging
How to reuse your empty bottles ?
CONSERVATION :
Keep away from light and heat, at room temperature in its original closed packaging.
PRECAUTIONS :
If swallowed, rinse your mouth.
Did you know ?
The name "sage" comes from latin word "salvia" which means "heal".The Greeks and Romans used sage as a cure against snakes bites. The Egyptians used this plant to embalm their dead.
Benefits of Sage floral water
- Rebalances and purifies oily skin
- Reduces sebum production
- Regulates body sweating
- Revitalizes dull and damaged hair
- Prevents aging of the skin
- Stimulates the mind and body
- Detoxifies the body
- Regulates hormones in case of premenstrual syndromes or symptoms related to menopause
How to use it ?
- Hair enhancer
- Natural deodorant
- Face care
- Compress on areas prone to joint pain
- Integrated in a no- poo (shampoo without shampoo)
- DIY hair mask
For whom?
Oily skin, mature skin.
Sensitive, reactive skin.
Dull and damaged hair, oily hair
What product (s) to combine with?
Vegetable oils
Plant powders
clays
Balancing, sage floral water can be applied on greasy hair scalps. Let it sit for 10 minutes then shampoo your hair as you usually do.
9 DIY recipes with this product :
Particular attention is paid to the quality of the materials selected. All our floral waters come from the distillation of flowers and leaves in aloe vera water.
Our products are composed of ingredients of natural origin and / or from organic farming. Our commitment includes the absence of parabens, silicones, phenoxythanol, nanoparticles, PEG, perfumes and synthetic dyes. Our products are packaged in France with minimal and recyclable packaging.
Customers who bought this product also bought: