DIY: Beard balm
REC111
Make a balm to nourish and discipline the beards of these gentlemen
Take care of your beard with this DIY recipe
We recently offered you a simple recipe for beard oil. And yes, we must think of our men and their beards at the same time. Today we offer you to make a balm always to take care of the beard of these gentlemen.
Before starting your DIY recipes, it is important to download the recommended hygiene rules HERE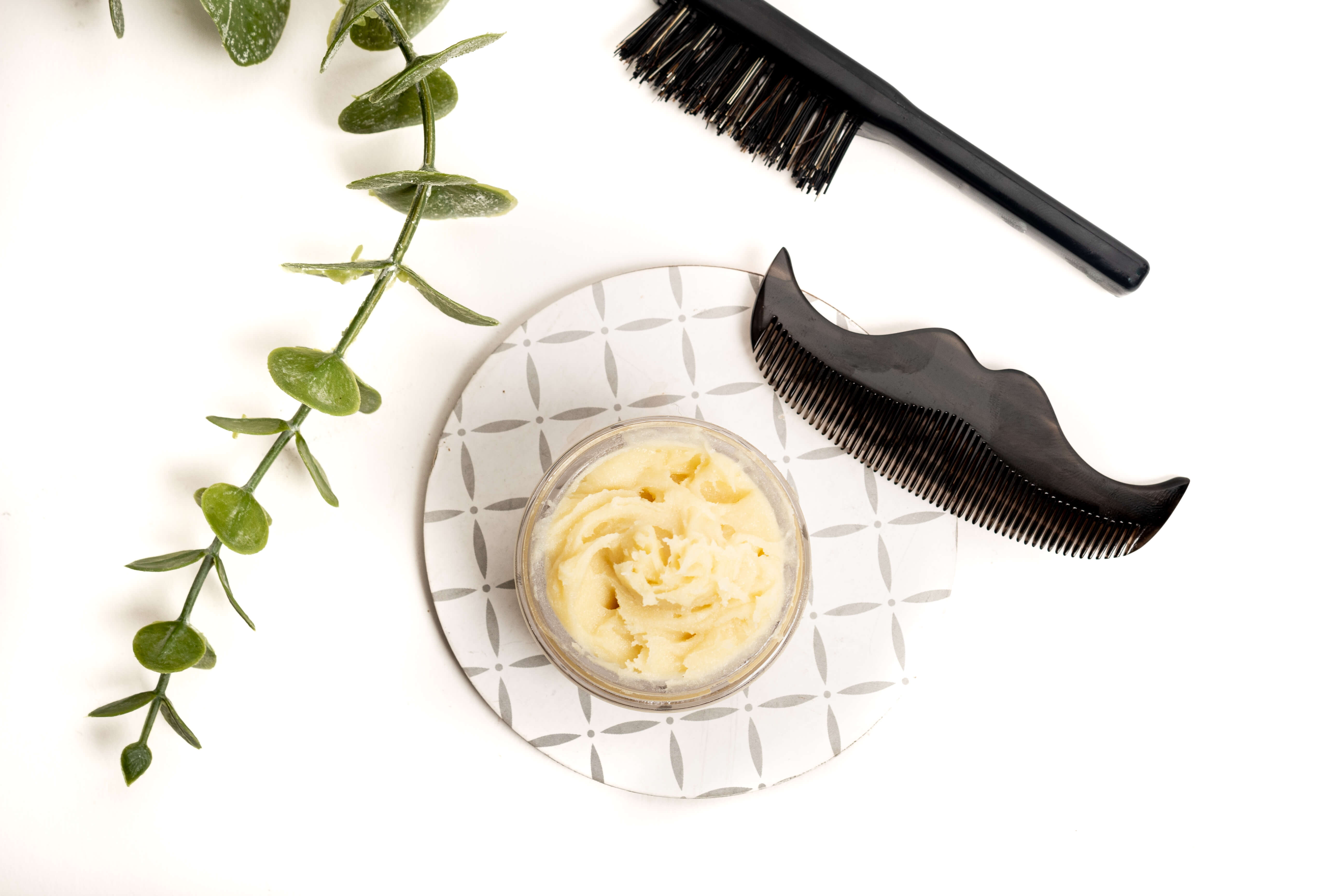 Equipment: 
-1

bowl

 for mixing the ingredients (the bowl must resist a double boiler)
-1

mini whisk

-1 clean

jar

to store the balm
Recipe
— Start by putting shea butter in your bowl. Add the vegetable oils and finish with the Japanese wax.
— Place the bowl in a double boiler. Mix regularly while the shea butter and wax melt. Once all the ingredients are melted, remove the bowl from the double boiler.
— Mix with the whisk until the preparation cools. As it cools, the mixture will thicken.
— Transfer the balm to a clean jar with a lid to keep the balm. Let the balm take at room temperature or cooler to speed up the setting.
— Your beard balm is ready.
You can make the recipe up to 2 times from the products mentioned above.
How to use the beard balm ?
Take a small amount of balm and warm it in your hands. Apply it all over the beard and on the tips. Then shape the beard as you wish.
The benefits of beard balm
The balm will nourish it, protect it from external aggressions, give it hold and shine.
Finally, note that the beard balm can also be used on mustaches.