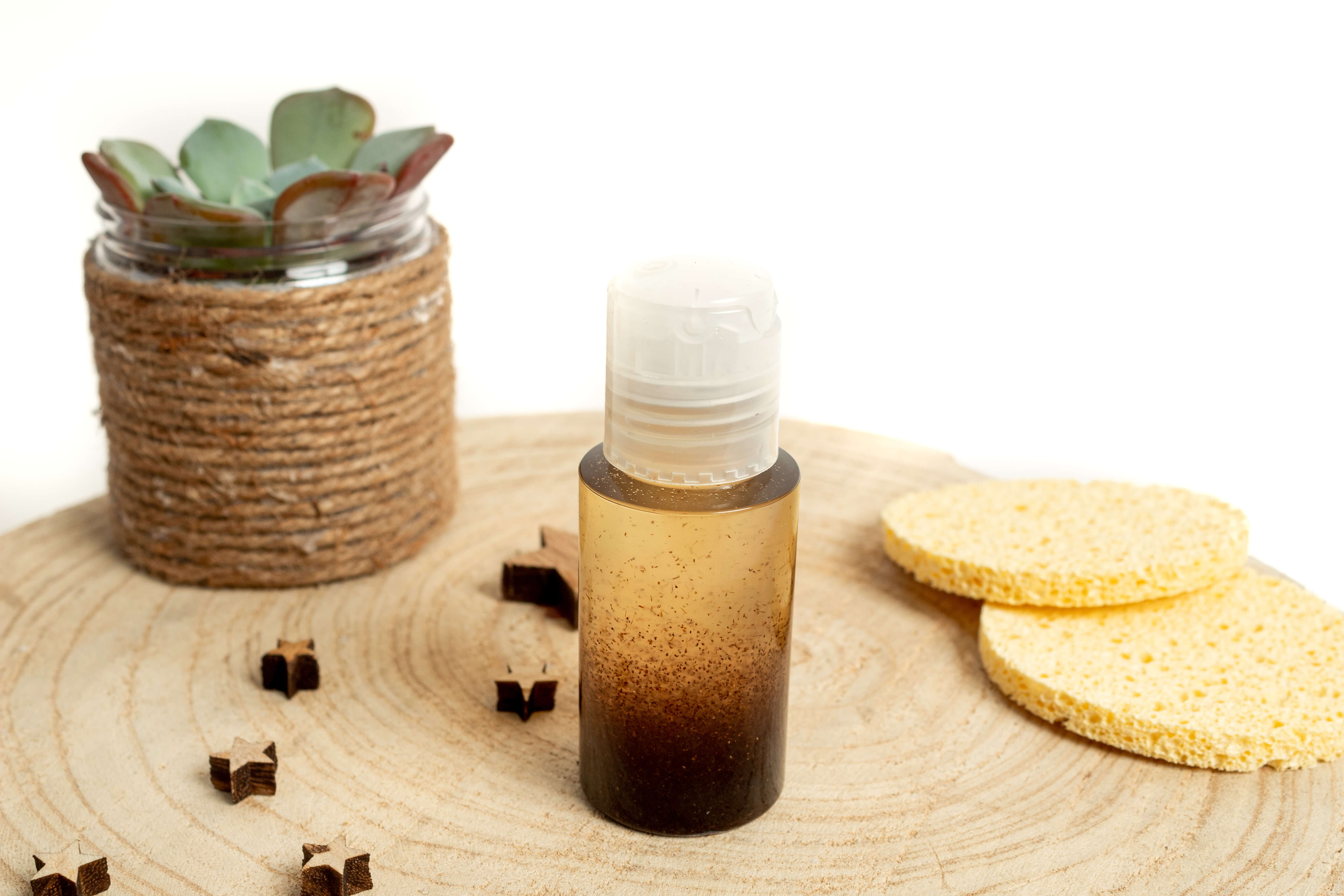 Exfoliating shower oil
REC139
Make your exfoliating shower oil for a soft and satin skin
We propose you to make a exfoliating shower oil for a soft and satin ski
Here is a simple DIY that will allow you to discover one of our novelties: coconut bark powder. It is a natural exfoliant to take care of your skin and scalp. We suggest you make an exfoliating shower oil for soft and smooth skin.
Before starting your DIY recipes, it is important to download the recommended hygiene rules HERE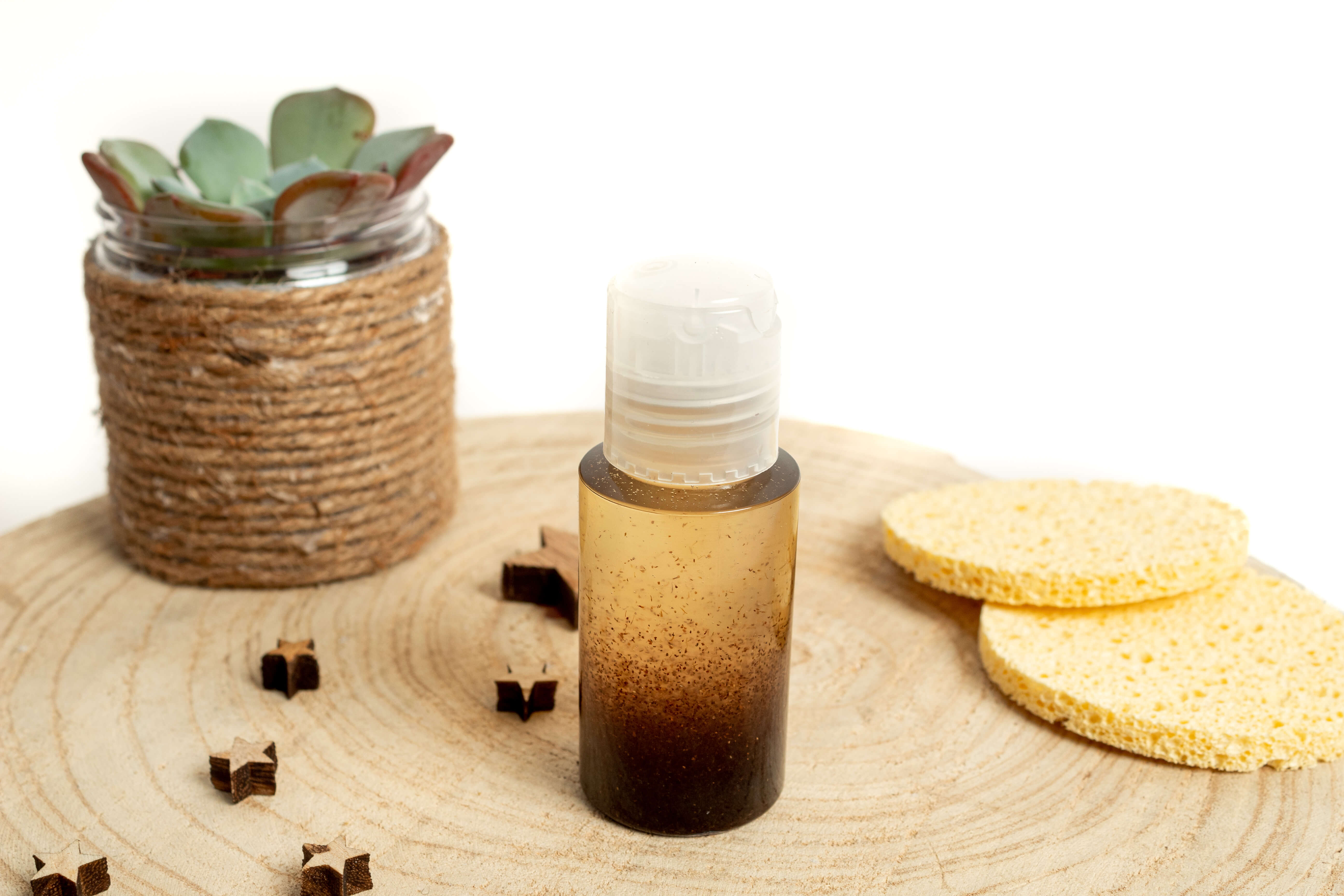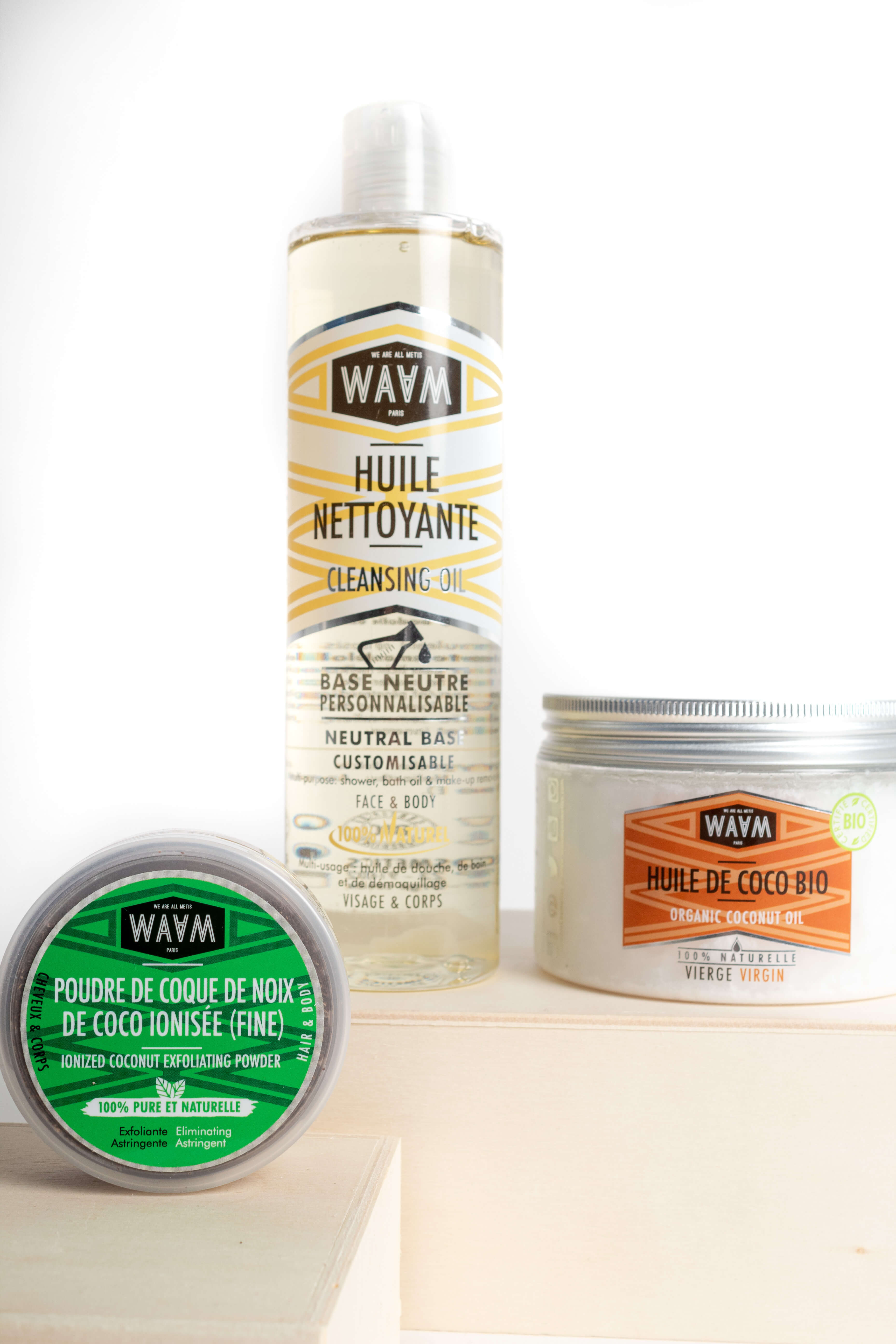 La recette
— In a bowl, start by mixing the cleansing oil and coconut oil.
— Once the two oils have been mixed, add the coconut shell powder.
— Mix again.
— Your exfoliating shower oil is ready.
You can make the recipe up to 6 times from the ingredients listed above.
How to use your exfoliating shower oil ?
After taking your shower or after bathing, use the exfoliating shower oil as a classic exfoliation. Shake the bottle well before using it because the coconut bark powder will settle on the bottom.
Make circular movements (clockwise). Once you have exfoliated your entire body, you can proceed to rinse. Use rather warm water to remove the maximum of oil.
After rinsing, a thin layer of oil will remain on your skin. Massage your skin well to make it penetrate. Result: soft, luminous and nourished skin.
Focus on Waam coconut shell powder
We have chosen to offer you two types of coconut shell powder, fine and extra fine. This 100% natural coconut shell powder does not dissolve in oil or water, which allows it to keep its exfoliating and purifying properties for the skin but also for the hair.