Exfoliating shampoo for scalp
REC163
Make an exfoliating shampoo for a purified scalp free of impurities
Make your exfoliating shampoo
Another DIY in which we honor one of our exfoliators.
For this recipe, we have chosen bamboo powder, a 100% natural exfoliant that you can use on the scalp but also on the rest of the body.
Before starting your DIY recipes, it is important to download the recommended hygiene rules HERE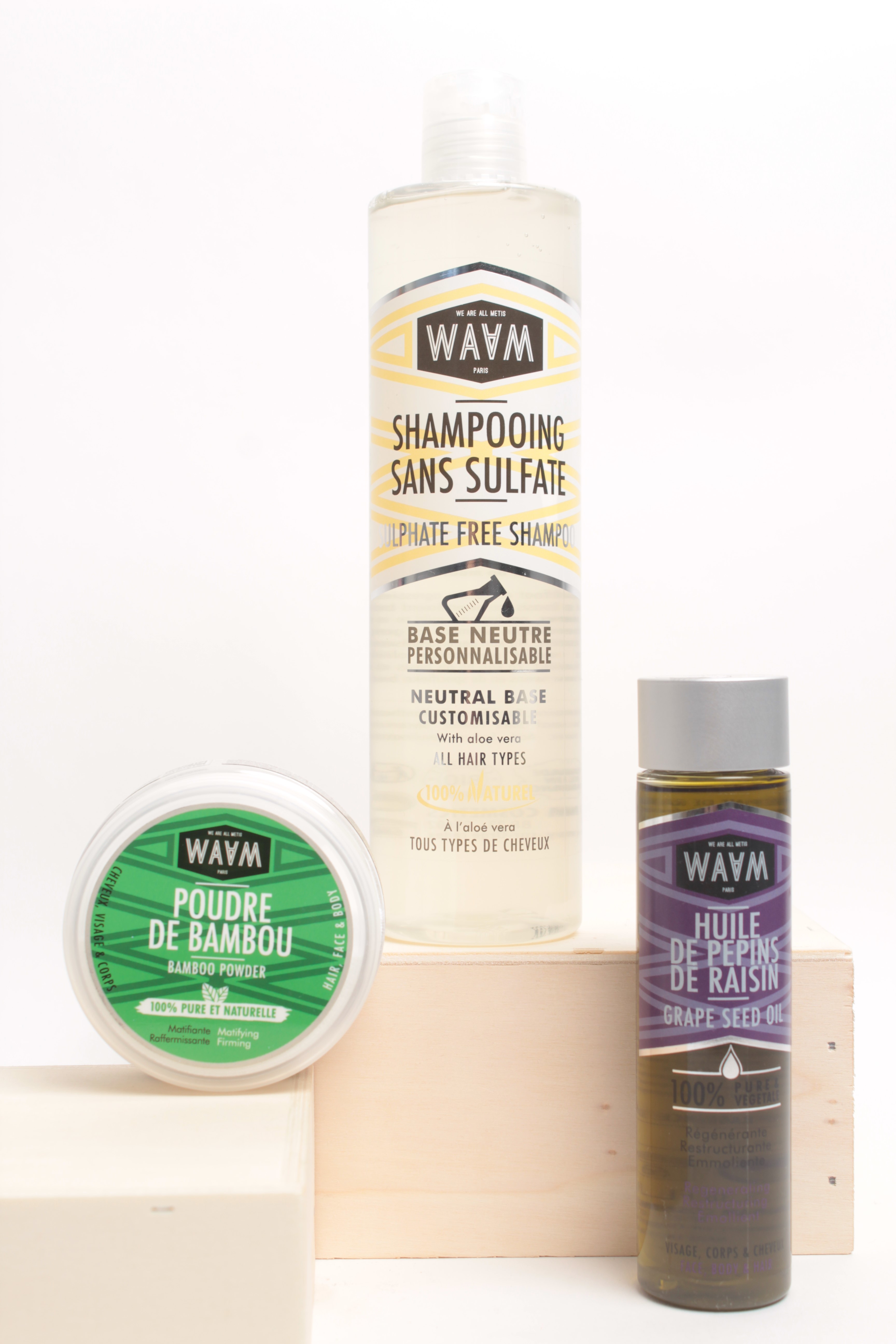 Recipe
— In a bowl, start by pouring the sulfate-free shampoo base. Then add the bamboo powder.
— Mix until you get a homogeneous preparation.
— Finally, add the grape seed oil and mix again.
— Your exfoliating scalp shampoo is ready.
You can make the recipe up to 6 times from the ingredients listed above.
How to use your exfoliating scalp shampoo ?
This scrub is used in place of your shampoo.
Moisten your scalp. Take the exfoliation and gently rub your scalp clockwise.
Once your entire scalp is exfoliated, you can rinse it off with clean water. Use the shampoo alone to wash your hair strands.
Your scalp is purified, free of product residues and dandruff. Exfoliation promotes oxygenation of the scalp and therefore promotes growth. We advise you to make the exfoliation once a month so as not to irritate your scalp.
Focus on bamboo powder
In addition to being used for decoration and food, bamboo is also used in cosmetics.
Bamboo is an excellent exfoliant and active ingredient in powder form.
Our bamboo powder is completely natural and extracted from the stem of the plant.
It is a multi-action active ingredient that you can use on the face, body, hair, teeth and in makeup.