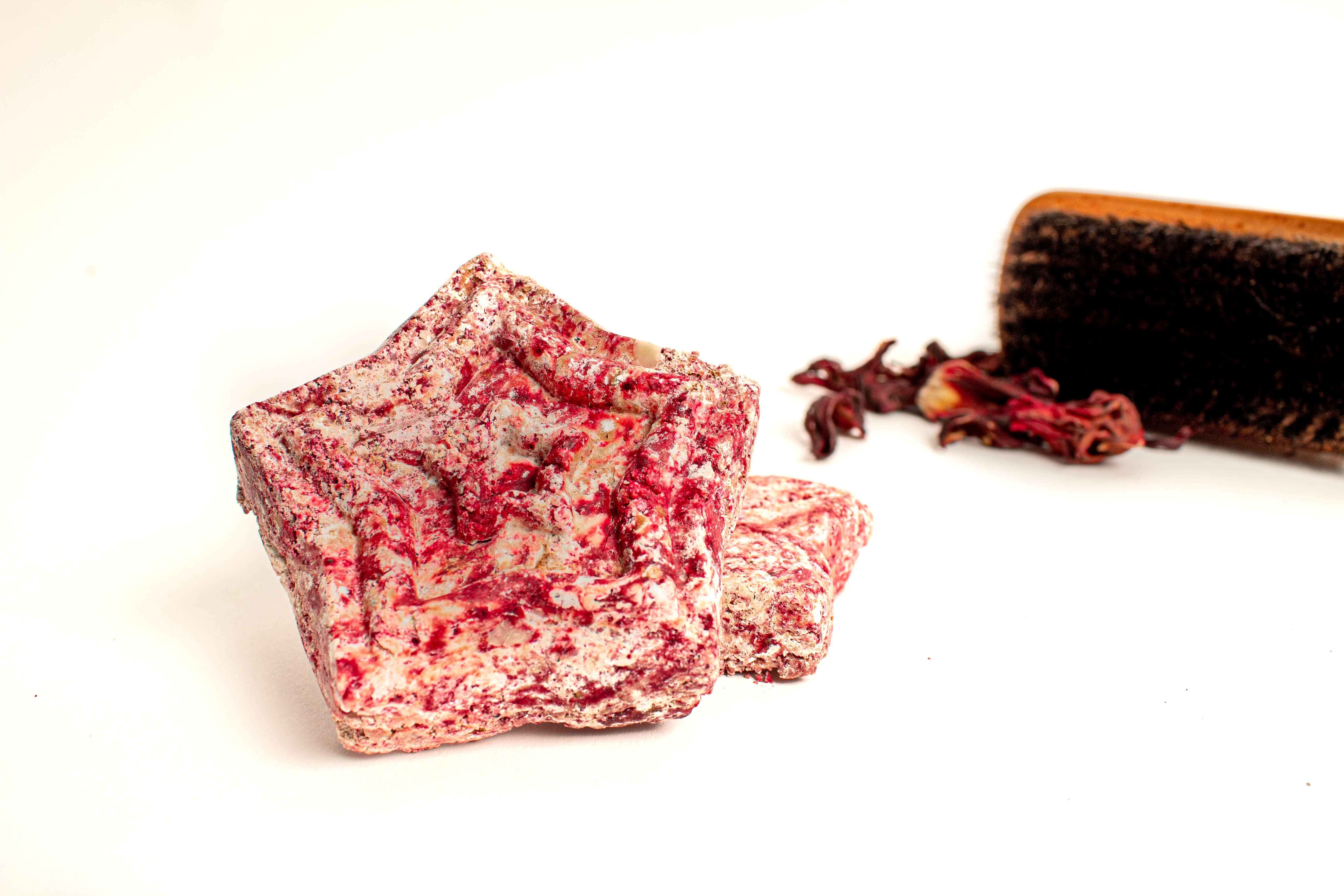 Special solid shampoo hair growth
REC164
Make a solid shampoo for hair growth
Make a solid shampoo for hair growth
Several weeks ago, the youtuber "Naturally Lyla" offered you a solid shampoo recipe for oily hair with our products.
It is a simple, effective recipe that can be adapted to suit the needs of your hair.
We were inspired by this recipe to make a special solid hair growth shampoo with you.
Before starting your DIY recipes, it is important to download the recommended hygiene rules HERE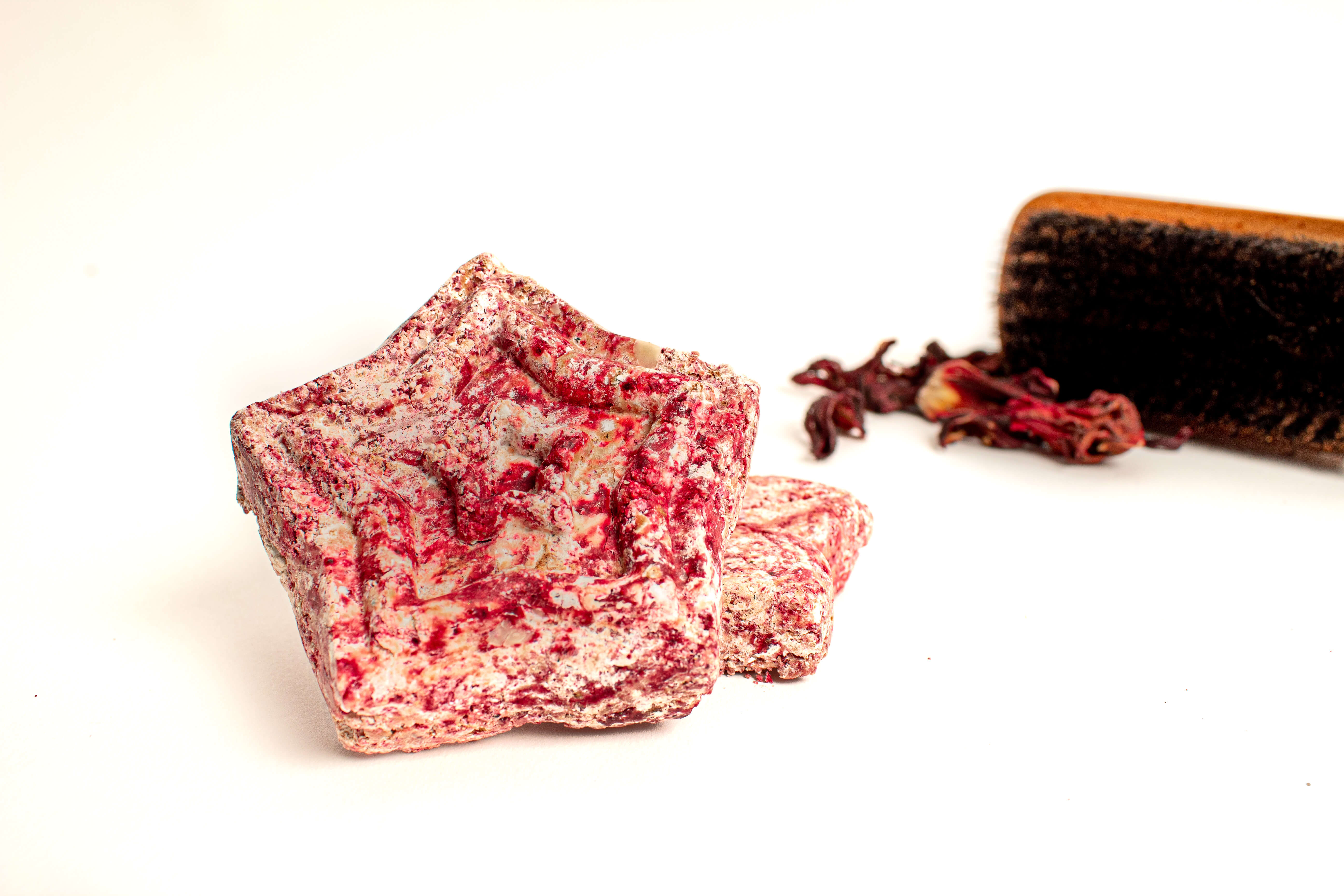 Recipe
— Place your bowl in a double boiler over low heat. Pour the SCI there (put a cloth or a mask in front of your nose and your mouth when you handle this ingredient because it is very volatile and causes coughing and sneezing).
— Then add the hibiscus powder and the shikakai powder, mixing to obtain a homogeneous preparation with the SCI. Pour the oils one after the other and mix. Finally add the water and stir with the spatula.
— You must obtain a homogeneous paste which must not stick to your fingers. Then remove your bowl from the double boiler. Remove from the heat and add the essential oil. For hair growth you can use ylang ylang, peppermint, st thomas bay ...
— You just have to put your preparation in a silicone mold (or two small molds). Spread well with your fingers so that it fits the shape of the mold.
— Let it sit in a dry place for 24 hours. You can then unmold your solid shampoo and use it.
You can make the recipe up to 3 times from the ingredients listed above.
How to use your solid shampoo?
Start by dampening your hair from the root. Lather the solid shampoo by running it under water.
You just have to rub it gently on your scalp and your hair strands.
You will see, it washes very well and does not dry the hair.
Remember to keep it in a dry place.
Zoom on the SCI
To know SCI (Sodium Cocoyl Isethionate) is a natural surfactant from coconut.
Thanks to it, your solid shampoo will keep its shape and it will provide the foaming part of your preparation.
SCI also has softening properties.
Essential oils should be used with care. Keep out of reach and out of sight of children.Do not use pure. Do not use in children, pregnant or nursing women, and people sensitive to essential oils. Consult a healthcare professional for drug treatment or any other use. Some essential oils have allergenic potential, do a test in the bend of the elbow 48h before application.