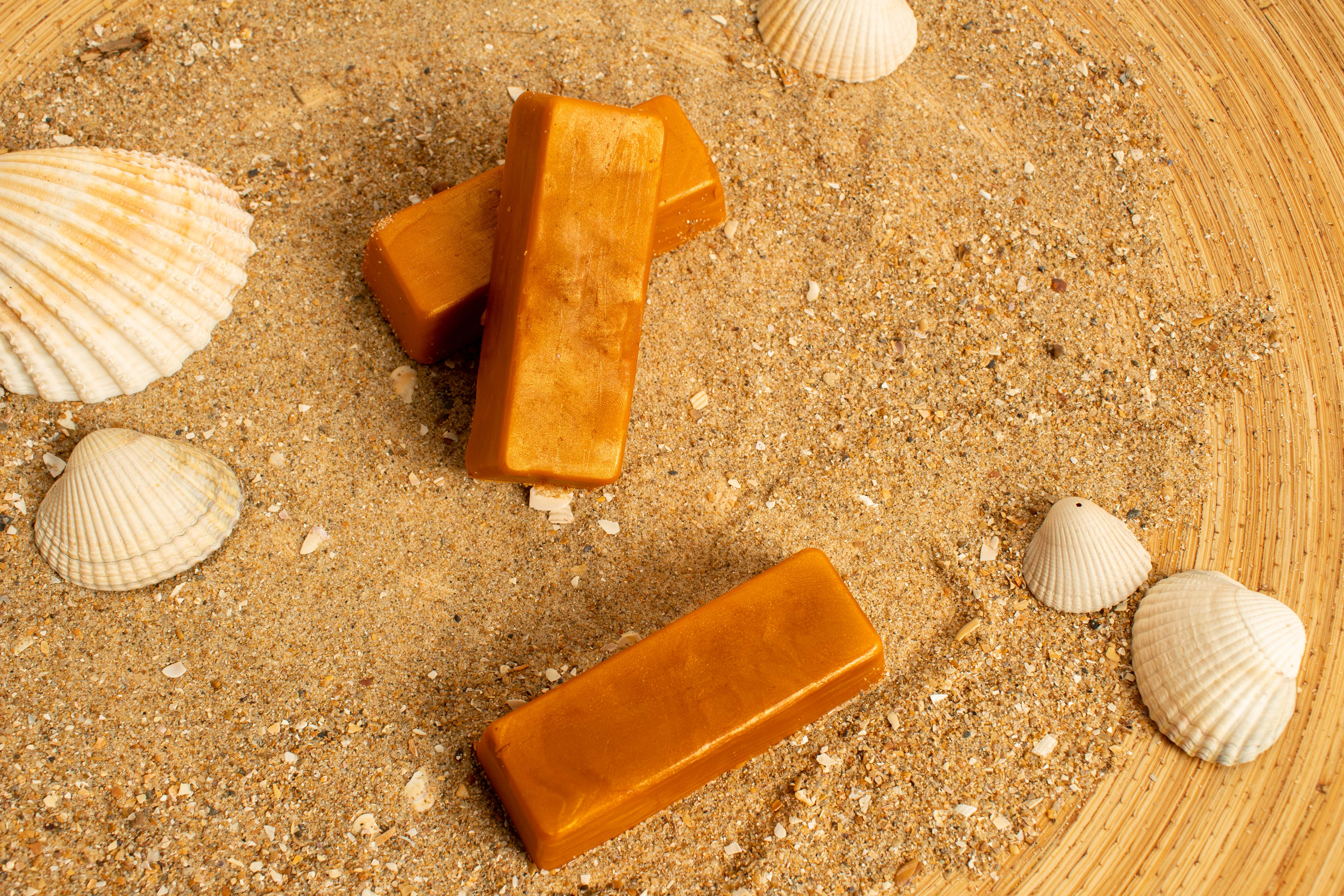 The tanning bars
REC169
Make tanning bars for naturally tanned and luminous skin
Make your tanning bars
Many of you are looking for the ideal treatment for the best tan.
To change classic creams and oils, we suggest you make tanning bars.
It will lightly color your skin for a very natural effect. Thanks to shea butter you will also nourish it.
Before starting your DIY recipes, it is important to download the recommended hygiene rules HERE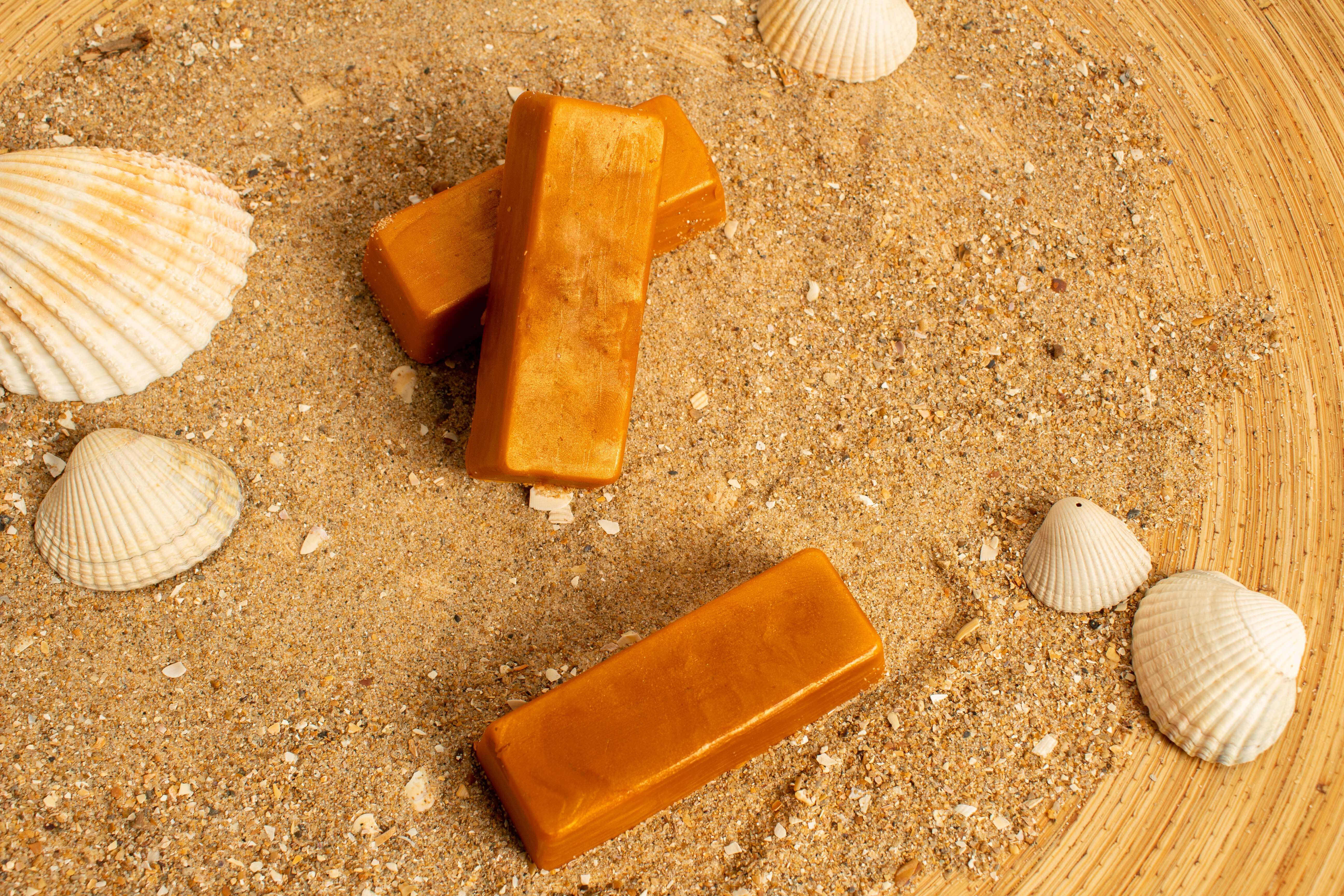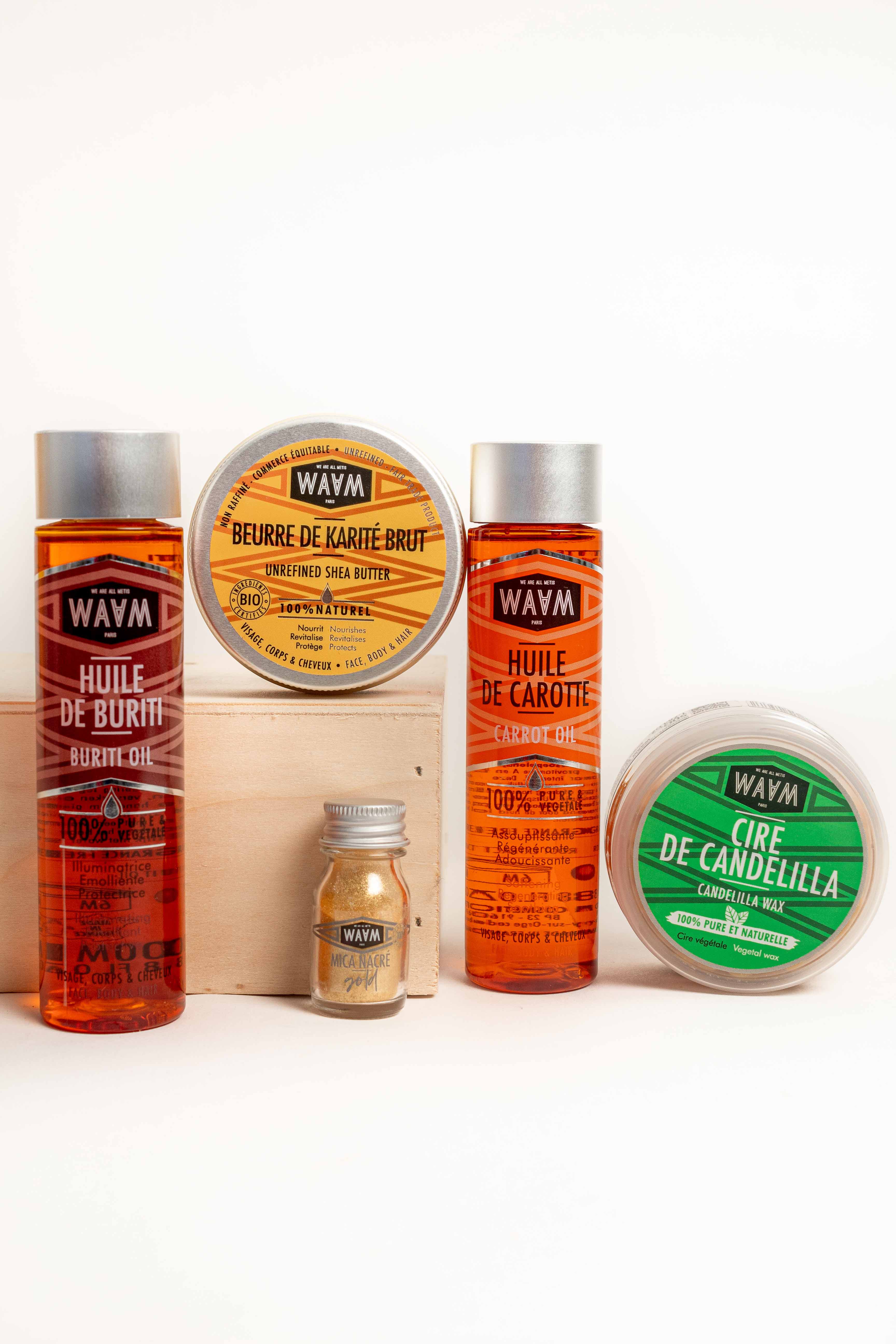 Equipment :
- 1

bowl

for mixing your ingredients and resistant to a double boiler
- 1 

whisk

- 1 

measuring cup

- 1 scale
- 2 silicone molds
Recipe
— Start by putting shea butter, buriti oil, candelilla wax and carrot oil in your bowl.
— Place it in a double boiler and let them melt gently (the fire should be at least under the double boiler). Once melted remove from heat.
— Add the mica and mix well.
— All you have to do is pour your mixture into the silicone molds. Let the tanning bars cool. Once hardened, remove from mold.
— We advise you to let your bars dry for 48 hours in the open air.
— Your tanning bars are ready.
How to use your tanning bars?
The tanning bars are very easy to use. You just have to pass them on the skin. They will melt on contact with the skin.
Then massage with your hands to spread the treatment well. You can use them all over your body and face.
They are great for the beach but we advise you to put them in a cool place to prevent them from melting (a cooler for example).
The benefits of tanning bars
As their name suggests, these bars will help your skin tan and maintain it for several weeks after tanning.
Carrot and buriti oil are ideal if you want to tan using natural products.
They will nourish the skin and hair.
Shea butter will nourish and soothe your skin. The mica will brighten your skin.
*This recipe does not exempt the use of sun protection.