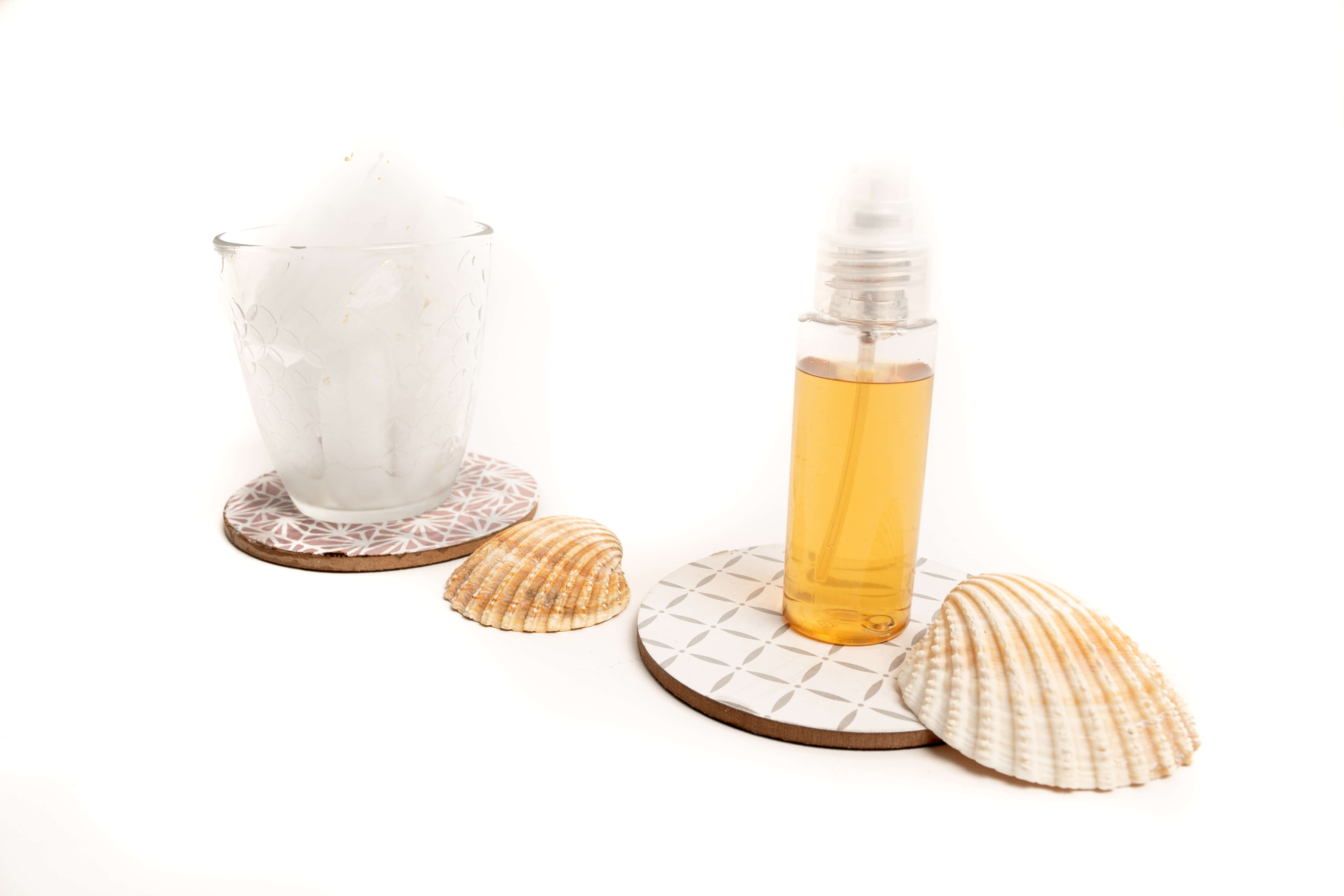 The refreshing spray
REC146
Make your DIY refreshing spray to soothe your skin after a sun exposure
Make a refreshing spray
Summer and vacation are finally here.
Many of us languish in the sun (with suitable protection of course).
At the end of the day, the skin demands freshness and a care that will soothe it. There are milks, balms or sprays that will relieve your skin. Today, we share with you an ultra simple DIY for a guaranteed freshness.
Before starting your DIY recipes, it is important to download the recommended hygiene rules HERE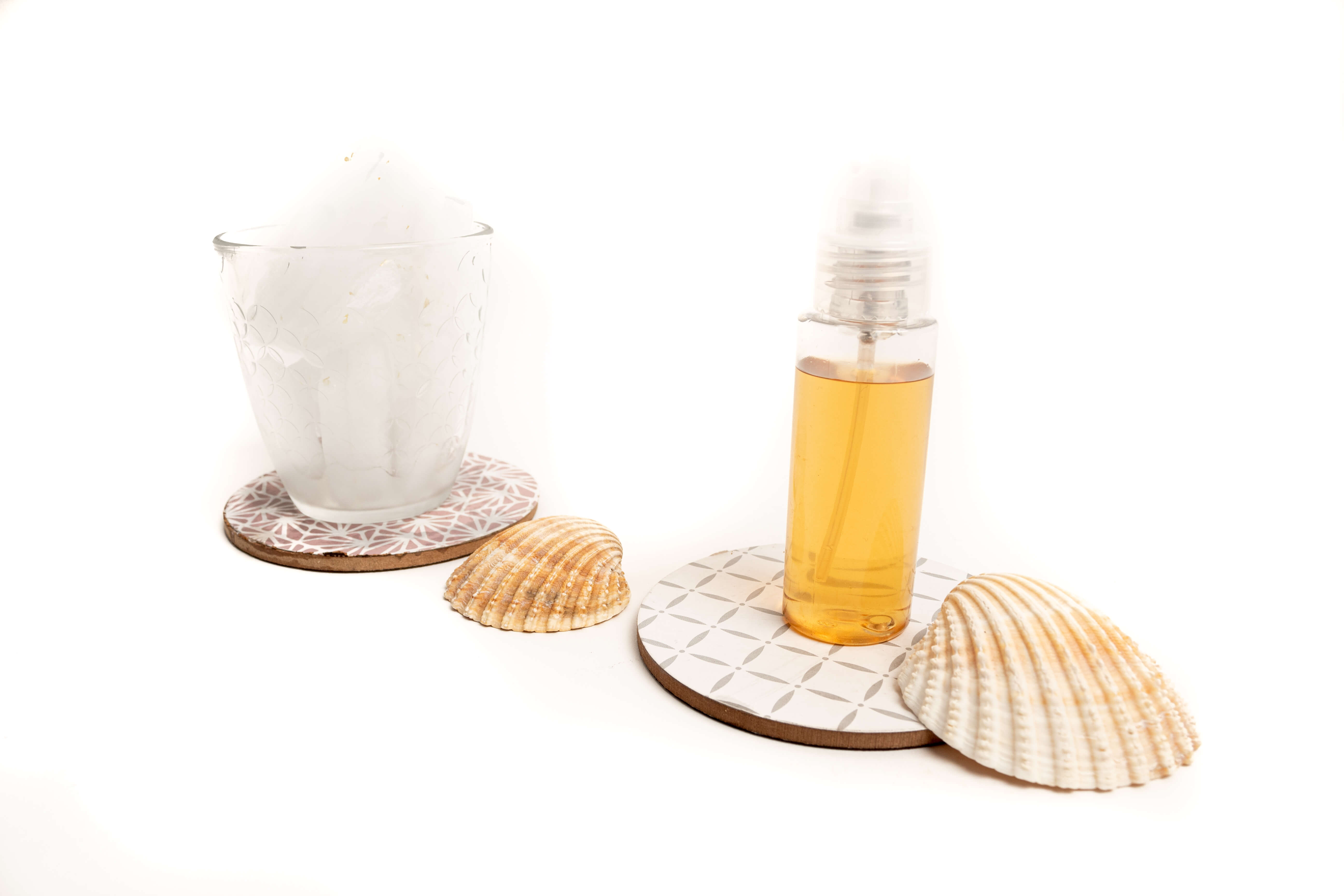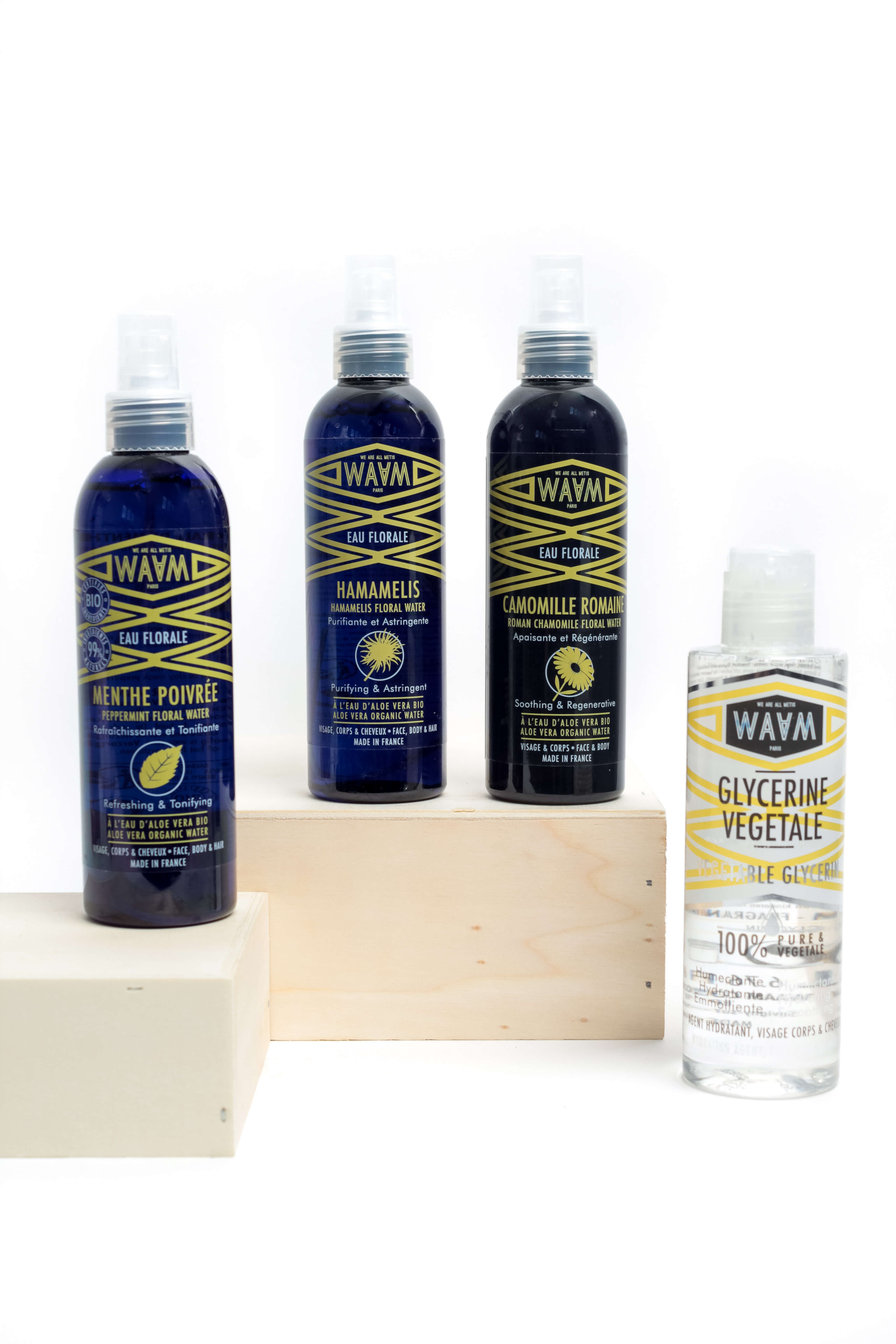 Recipe
— Pour the floral waters of peppermint, Roman chamomile and witch hazel into your measuring cup.
— Then add the vegetable glycerin.
— Transfer the mixture to your clean, empty spray bottle.
— Once closed, shake the bottle to mix all of your ingredients.
— Your refreshing spray is ready.
You can make the recipe up to 13 times from the products mentioned above.
How to use your refreshing spray?
Always shake your spray before using it. After a day in the sun, in the evening after a long day of work or after removing makeup to tone and soothe your skin, spray the spray directly on your face.
The refreshing spray can also be used on the rest of the body to soothe sunburn. You can double or triple the quantities to have more care.
Use the spray within 3 months after the first use (the floral waters are preserved).
The benefits of the refreshing spray
To make this refreshing spray, we have chosen ingredients that will do your skin good :
Roman chamomile floral water is both soothing and anti-inflammatory
Peppermint floral water is invigorating and refreshing
Witch hazel floral water soothes and calms sensitized skin
Vegetable glycerin will hydrate the skin and help keep this hydration as close to the skin as possible to prevent dehydration.
WAAM floral waters are the result of the distillation of flowers or plants in aloe vera water. This aloe vera will soothe and hydrate your skin.
A treatment that is simple to perform and really very effective to use.