Smoothing and fortifying serum
REC158
The smoothing and fortifying serum based on broccoli oil to take care of your hair naturally
Make a smoothing and fortifying serum

Before starting your DIY recipes, it is important to download the recommended hygiene rules HERE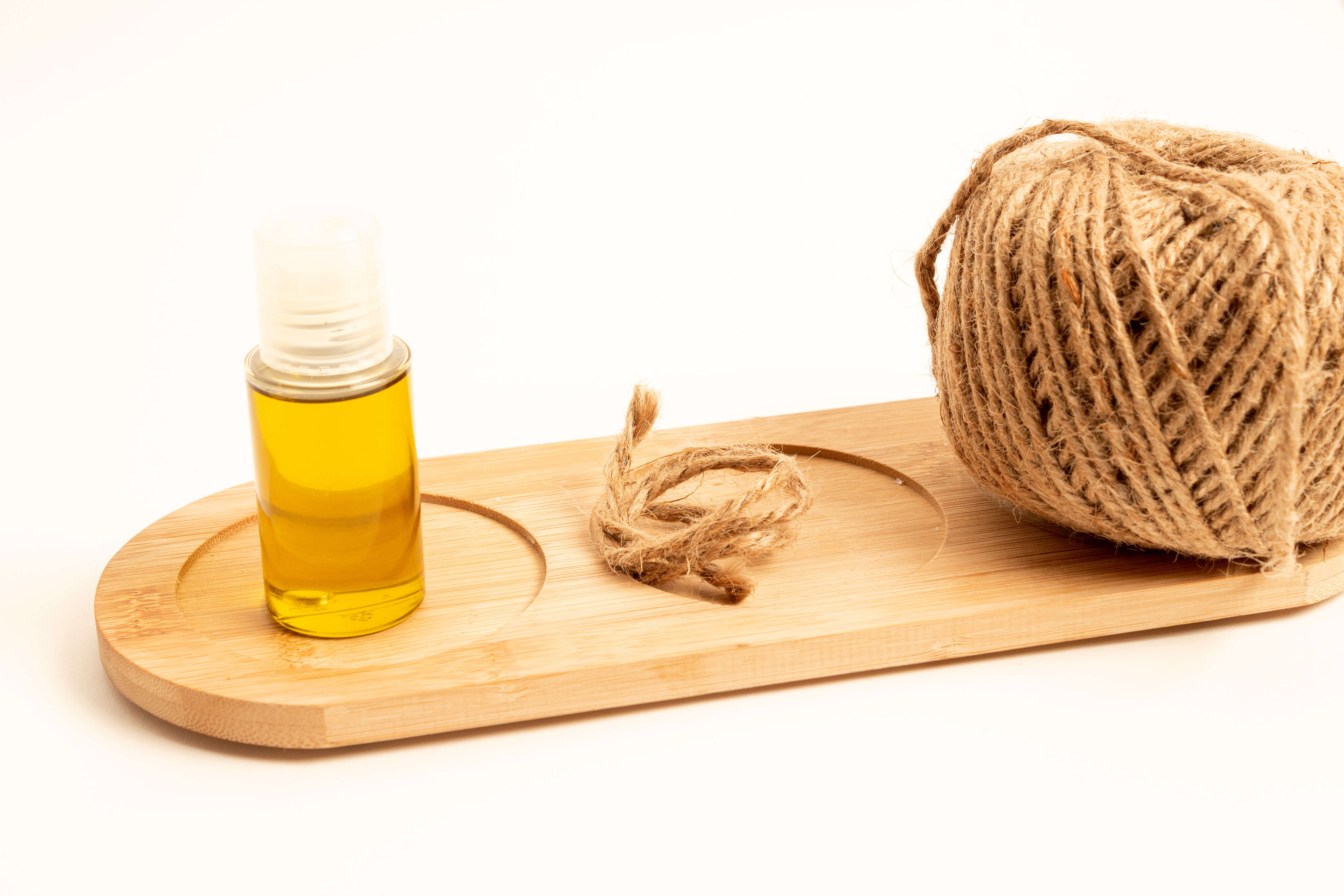 Recipe
— In a measuring cup, pour the broccoli oil, grape seed oil and jojoba oil.
— Place your funnel in the empty bottle and pour in the mixture of the three oils.
— Close the bottle and shake to mix the ingredients well.
— And now, your smoothing and fortifying serum is ready.
You can make the recipe up to 10 times from the ingredients listed above.
How to use your smoothing and fortifying serum?
This hair care can be used as a pre-shampoo treatment (oil bath). Apply it from the roots to the tips and leave for 20 minutes under a plastic film or a hot towel. Rinse and perform your usual care.
The serum can also be used in daily care. Take a small amount of serum and apply it to your hair, emphasizing the tips. Then brush your hair to distribute it well and relax your hair strands.
The benefits of the smoothing and fortifying serum
As its name suggests, this serum will smooth and give strength to your hair. It will help you keep your hair smooth and tame frizz like a commercially available treatment that would contain silicones. It will also nourish your hair, maintain it's hydration and protect from external aggressions.