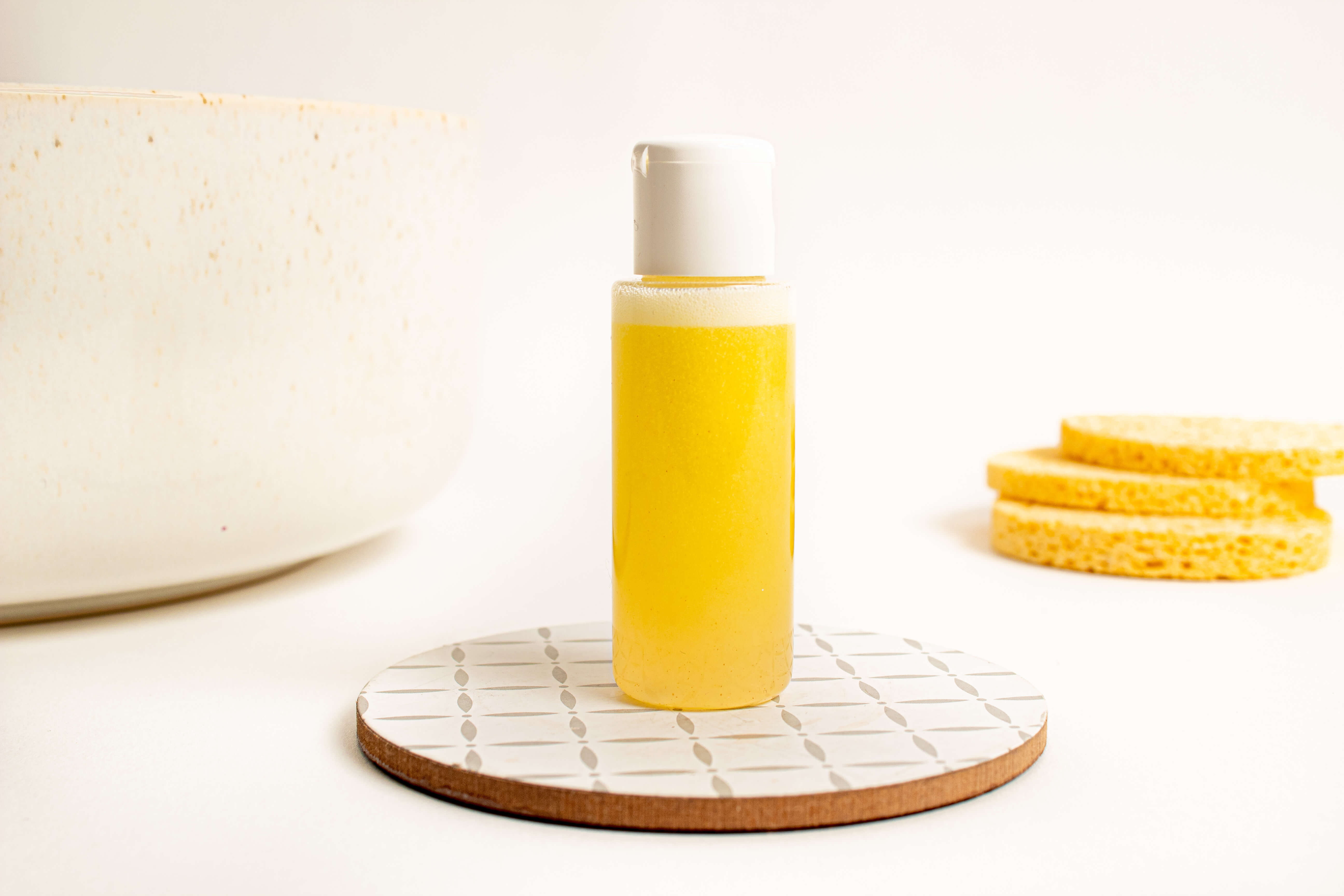 Baobab washing gel for irritated or dry hands
Make your facial cleansing gel with baobabpto cleanse sensitive, reactive, dry skin...
Make a baobab washing gel for irritated or dry hands 
It is not easy to find a gentle hand wash when you have sensitive skin irritated by hydroalcoholic gels.
he skin needs softness, hydration and nutrition. To meet the needs of these skins, we offer today to make a baobab hand washing gel. Your skin will thank you.
Before starting your DIY recipes, it is important to download the recommended hygiene rules HERE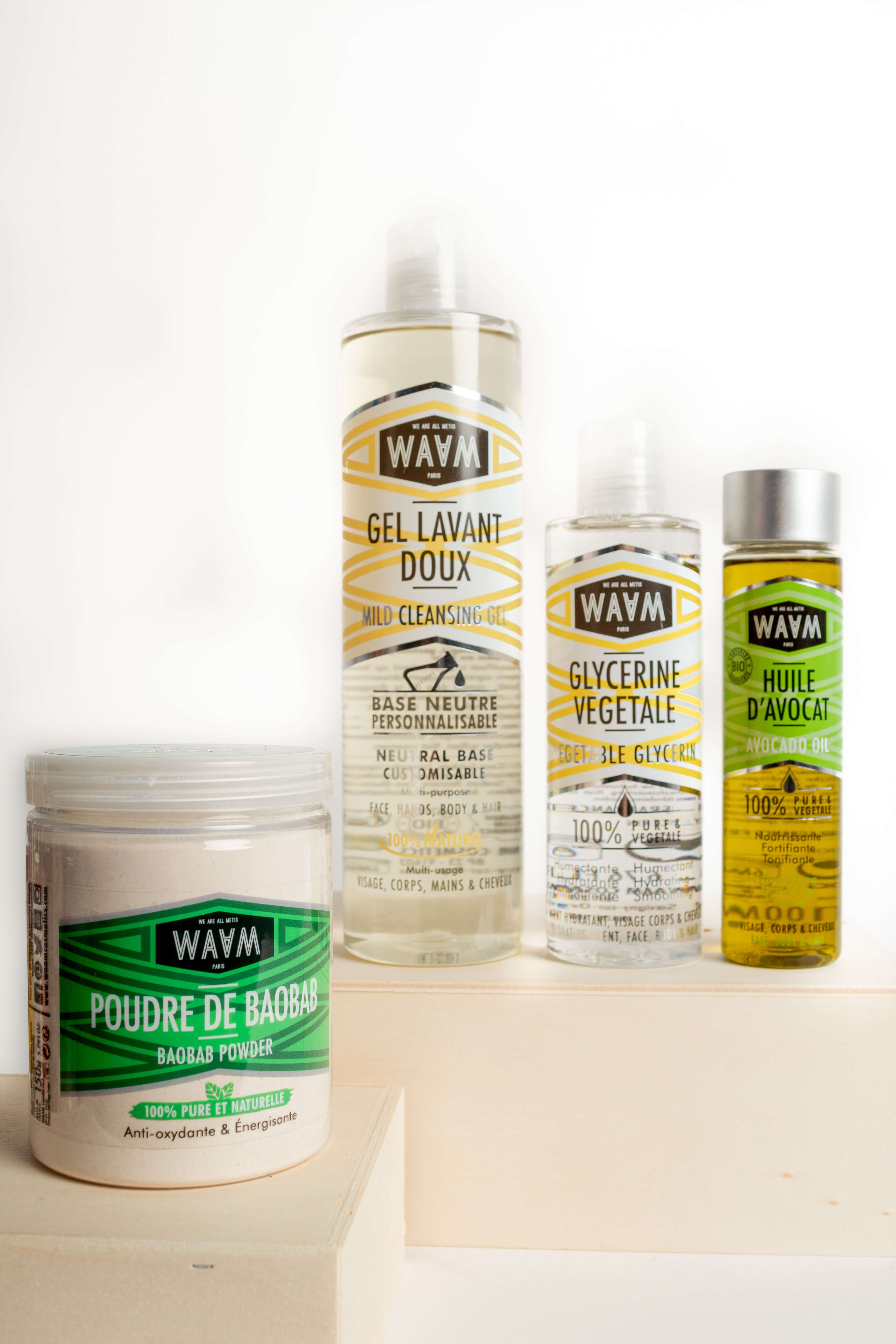 Recipe 
— Pour all the ingredients (base mild washing gel, glycerin, avocado oil and Baobab powder) in a bowl.
— Mix everything until you get a homogeneous texture.
— Your Baobab hand washing gel is ready.
— Transfer it to a clean container using a funnel. The washing gel can be stored for a maximum of 1 month in a clean, dry place.
You can make the recipe up to 6 times from the products mentioned above.
How to use your hand washing gel ?
Slightly moisten your skin and apply the gel directly to your hands.
Cleanse your skin using circular movements. Rinse with clear water and pat dry.
The benefits of the baobab hand washing gel
As we told you above, this treatment is ideal for cleaning sensitive, dull, tired and irritated skin with hydroalcoholic gels.
Baobab is a powerful antioxidant that will soothe reactive skin (and lighten the skin).
Glycerin has a moisturizing power which will help the skin not to lose its hydration.
Finally, avocado oil will nourish the skin. Its richness in vitamin E, also makes this oil an antioxidant.
You will understand, this washing gel will quickly become your best friend: especially in these times or now!
Zoom on Waam gentle cleansing gel
This soft base cleanses and purifies the skin and even the hair gently.
With the gentle washing gel base, you can make personalized shower gels and bubble baths adapted to your needs and tastes, hand washing treatments and even face washing gels.
Essential oils should be used with care. Keep out of reach and sight of children. Do not use pure. Do not use in children, pregnant or nursing women, and people sensitive to essential oils. Consult a healthcare professional in case of drug treatment or for any other useMake a test in the bend of the elbow 48h before application.