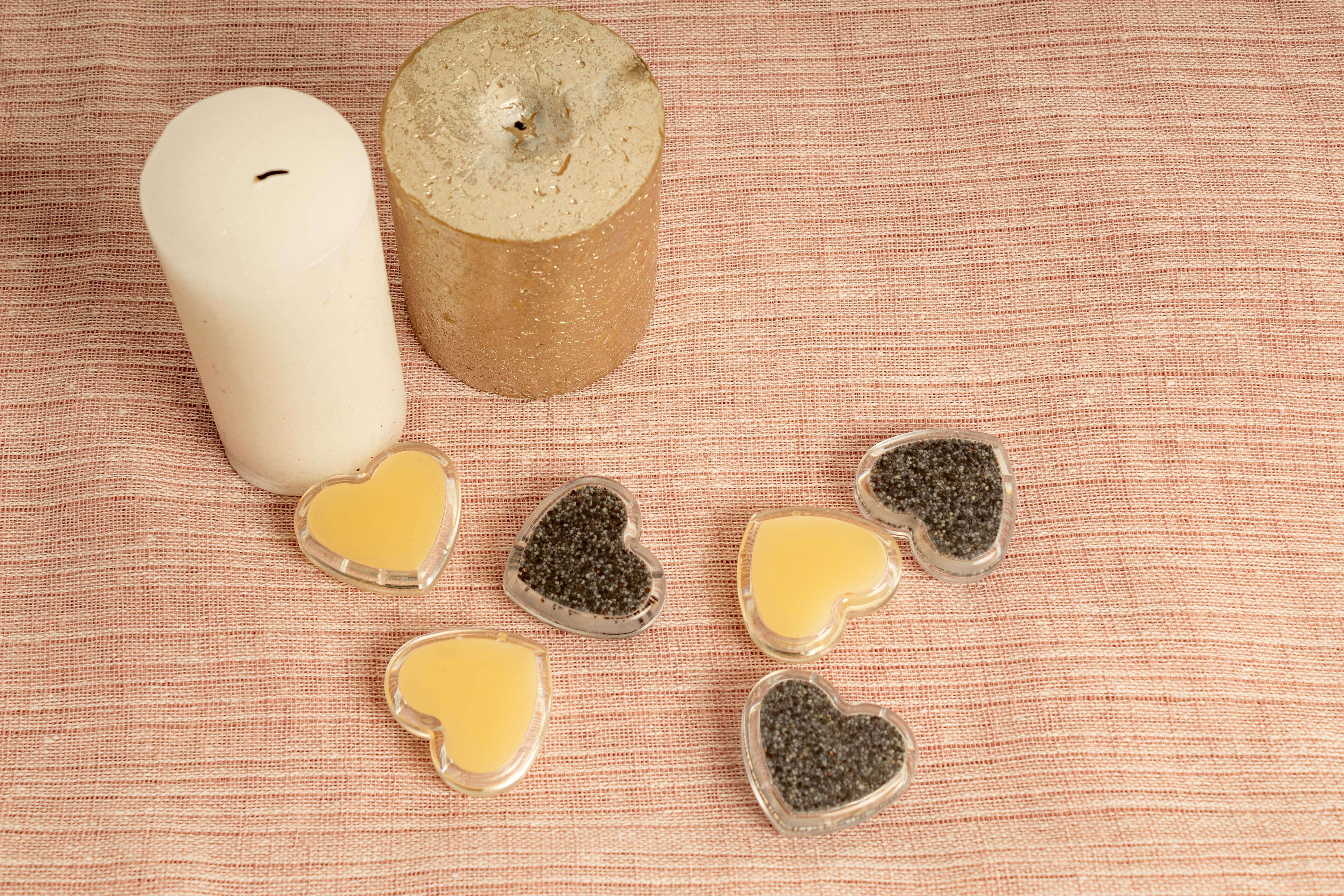 The lip beauty duo
REC120 - REC134
Make a Lip Care Duo for the Christmas Season
Make a lip beauty duo
Christmas is fast approaching and you want to give a special gift to those you love; one or more gifts that you have made yourself. To give you a little inspiration, we suggest you make two very simple recipes for sublime lips, the lip beauty duo. You will see, it is very easy to make and it will please for sure. What is this lip beauty duo made of? For this duo, we suggest that you make a scrub for soft lips made from sugar. Its honeyed texture will melt more than one. After the scrub and for lips dressed and cared for at the same time, we will create a 100% natural gloss with a touch of gold.
Before starting your DIY recipes, it is important to download the recommended hygiene rules HERE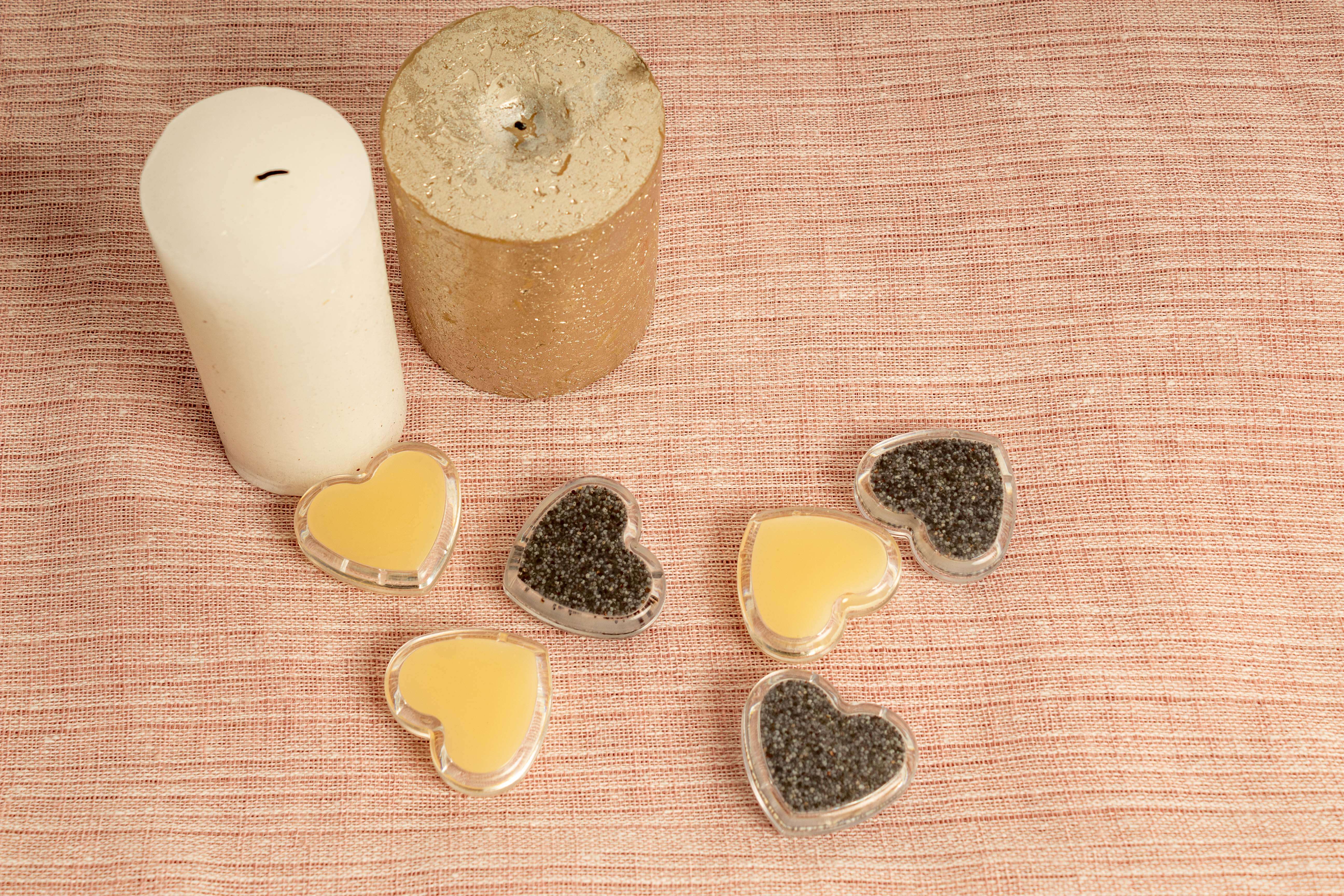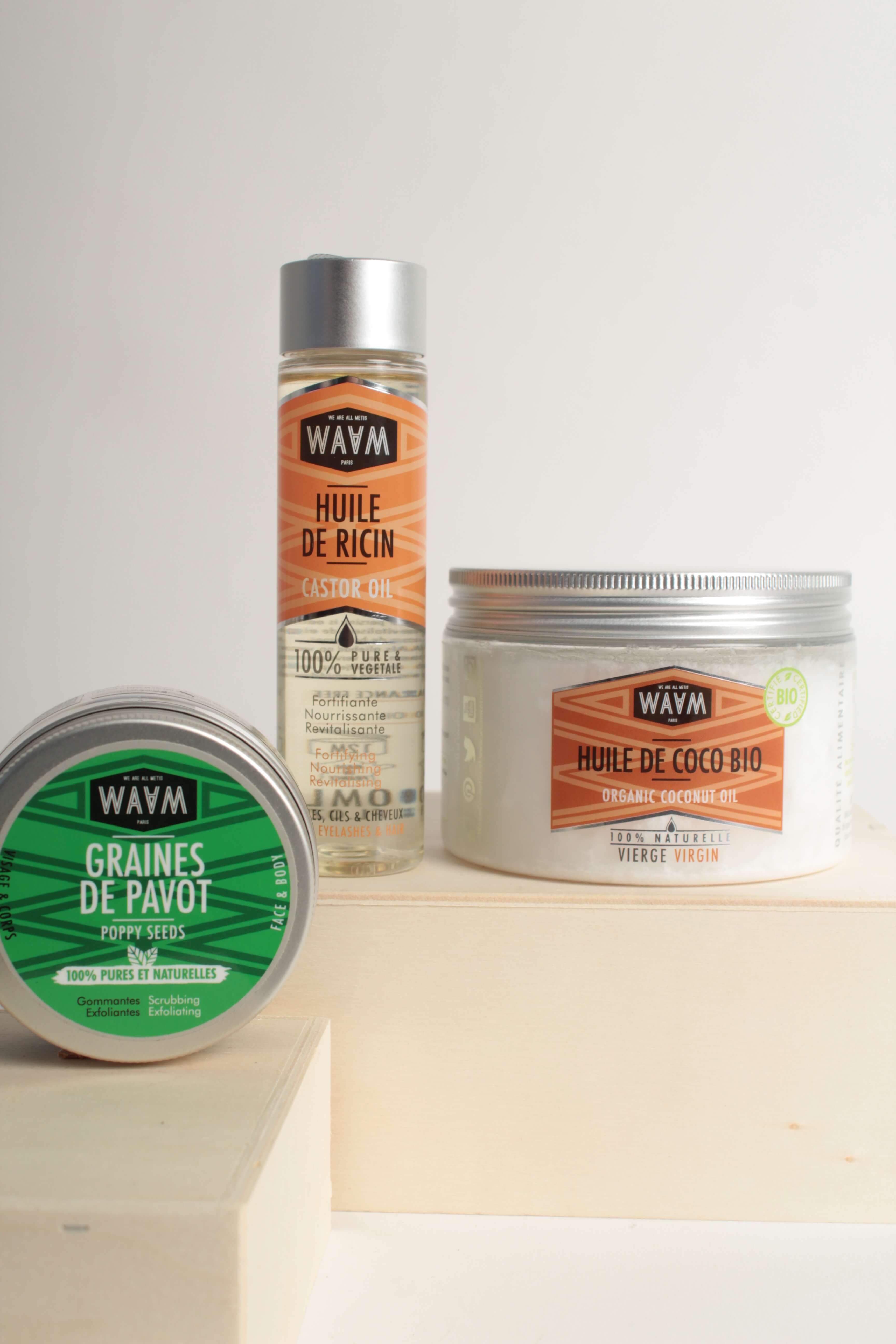 Recipe
— Pour the poppy seeds into the bowl. Then add the oils. Waam coconut oil will add an exotic touch to your scrub.
— Mix all the ingredients to get a homogeneous scrub.
— Transfer the scrub to a clean container.
— Your soft lip scrub is ready.
Make a 100% natural gold gloss
Ingredients to make your gold gloss :
Recipe
— In your bowl, pour the wax and coconut oil. We used candelilla wax for this recipe. Place the bowl in a saucepan with a bottom of water (double boiler) and allow the wax to melt gently in the oil.
— Remove the bowl from the double boiler. Mix until everything is lukewarm. Add the castor oil. Mix everything until you get a homogeneous preparation.
— Pour the mixture into a clean container.
— Your gloss is ready.
How to use your lip beauty duo ?
Temperature changes often hurt the condition of our lips. It is therefore very important to take care of it to avoid chapping. Erasing them will help you keep them soft and get rid of small dead skin.
We have added honey to this scrub so that it adds hydration to your lips. We recommend using the scrub on your dry lips and gently scrub in circular motions. Then remove the excess by rinsing or using a damp tissue.
Remember to moisturize and nourish your lips with a balm after exfoliation.
The gloss, meanwhile, will dress your lips with light. It will nourish and hydrate them thanks to the ingredients that compose it. Apply it on your lips as you wish.
This duo is a gift idea that pleases everyone.