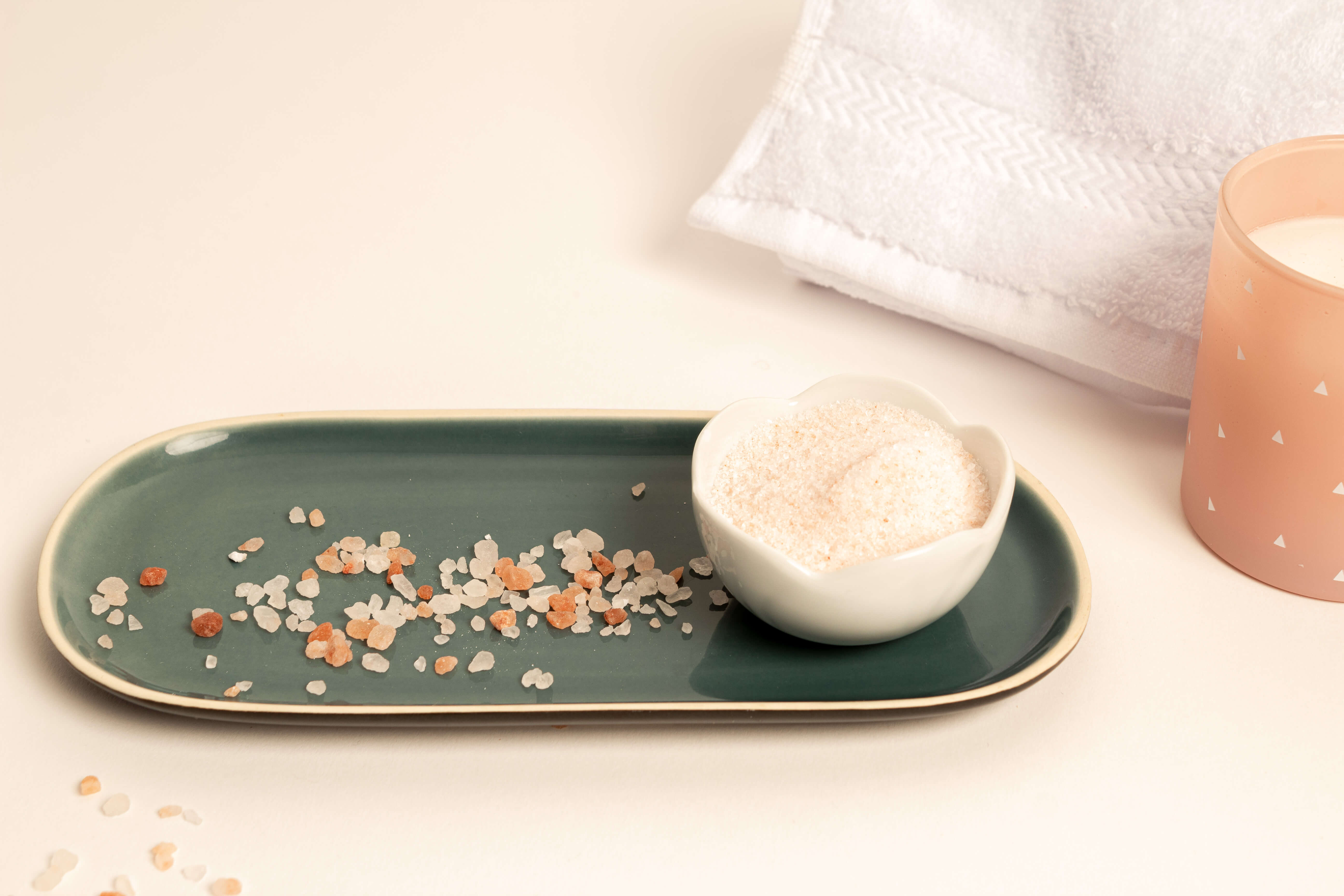 Detox bath salts
REC154
Start the year 2019 by making your detox bath salts to start off on the right foot.
Test the detox bath salts
The start of the year is often the time we choose to detox. Some would say it's a way to start the year off right. Women's magazines and specialized websites generally offer detoxes to purify the body from the inside, but we think that a detox on the surface is very important.
Why not take advantage of a moment of relaxation to detoxify your body with bath salts.
Before starting your DIY recipes, it is important to download the recommended hygiene rules HERE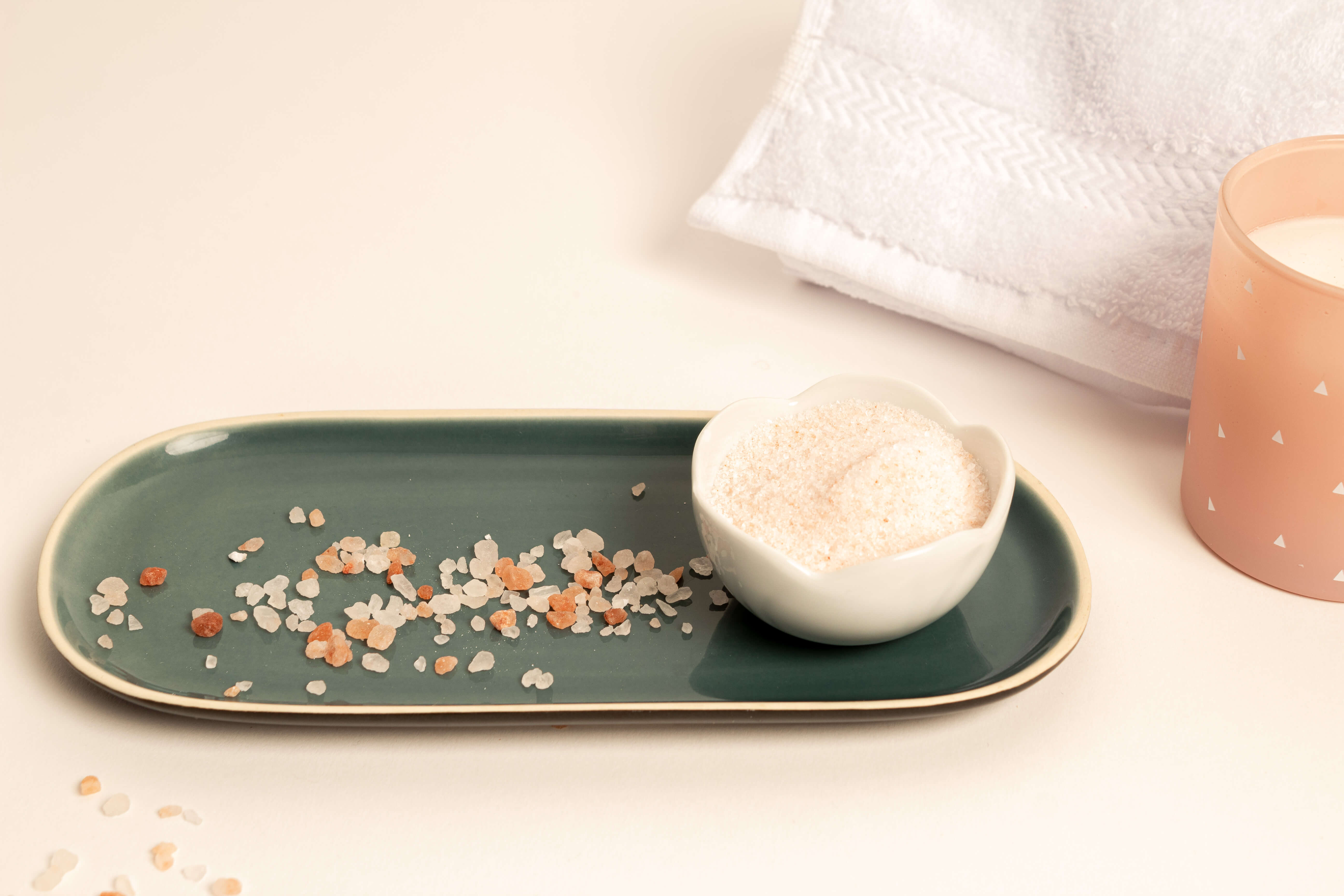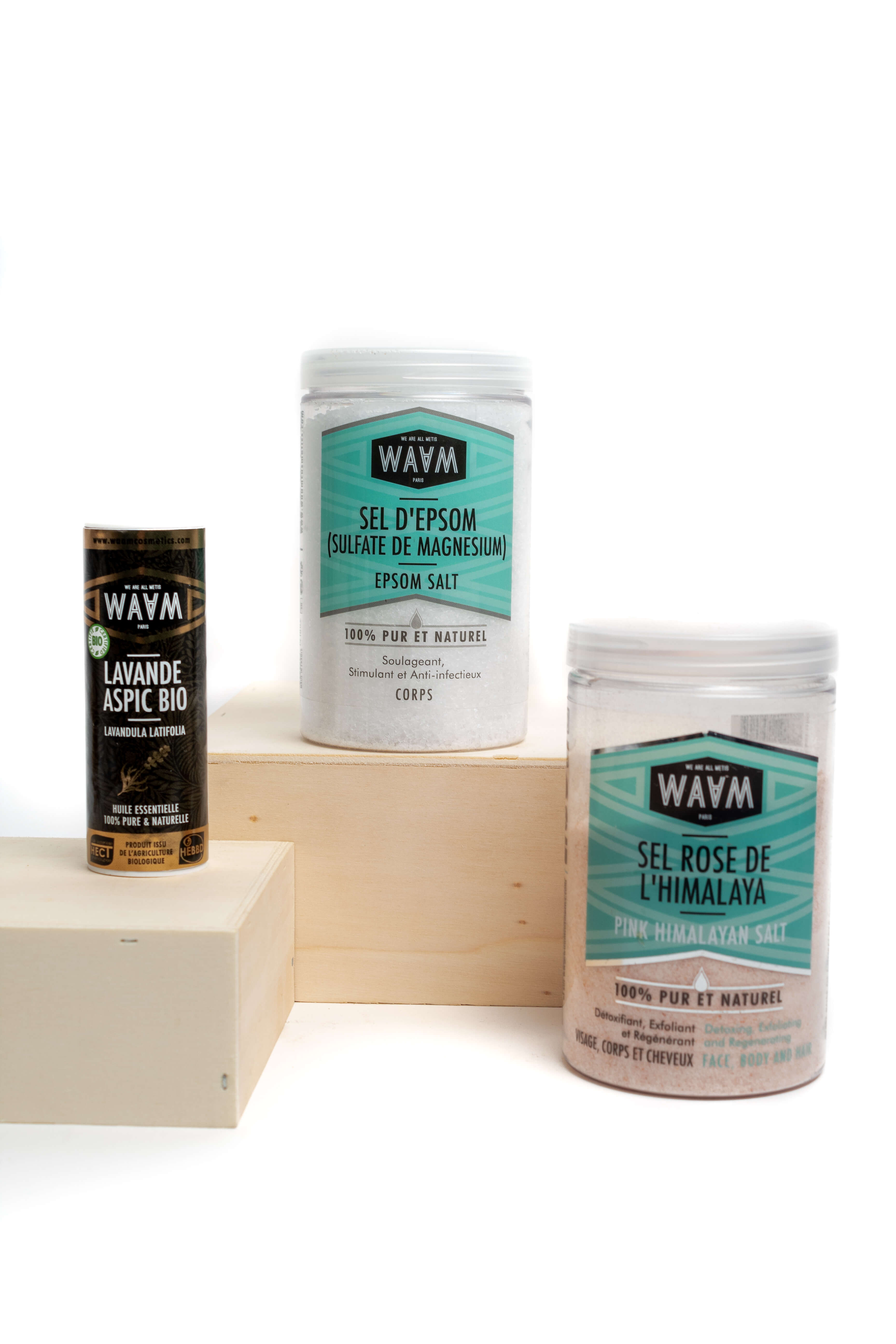 Recipe
— Pour the Epsom and Himalayan rose salts in your bowl and mix well to obtain a very homogeneous preparation. Add the lavender essential oil and mix again.
— Transfer the preparation to a clean, dry container. Your detox bath salts are ready.
You can make the recipe up to 8 times from the products mentioned above.
How to you use your detox bath salts ?
Dilute two handfuls of salts in a hot water bath (between 35 ° C and 42 ° C). Relax in this bath for 15 to 20 minutes. After the bath, rinse your body abundantly with clear water and hydrate the skin (preferably with a vegetable oil or butter). You can do this detox once a month.
Focus on the Himalayan pink salt
Also called magnesium sulfate, Himalayan salt is an ancestral remedy for detoxifying the body. It is rich in magnesium. . Its soft texture, pleasant to the touch, deeply cleanses the pores and soothes pimples and acne.
Essential oils should be used with care. Keep out of reach and out of sight of children.Do not use pure. Do not use in children, pregnant or nursing women, and people sensitive to essential oils. Consult a healthcare professional for drug treatment or any other use. Some essential oils have allergenic potential, do a test in the bend of the elbow 48h before application.