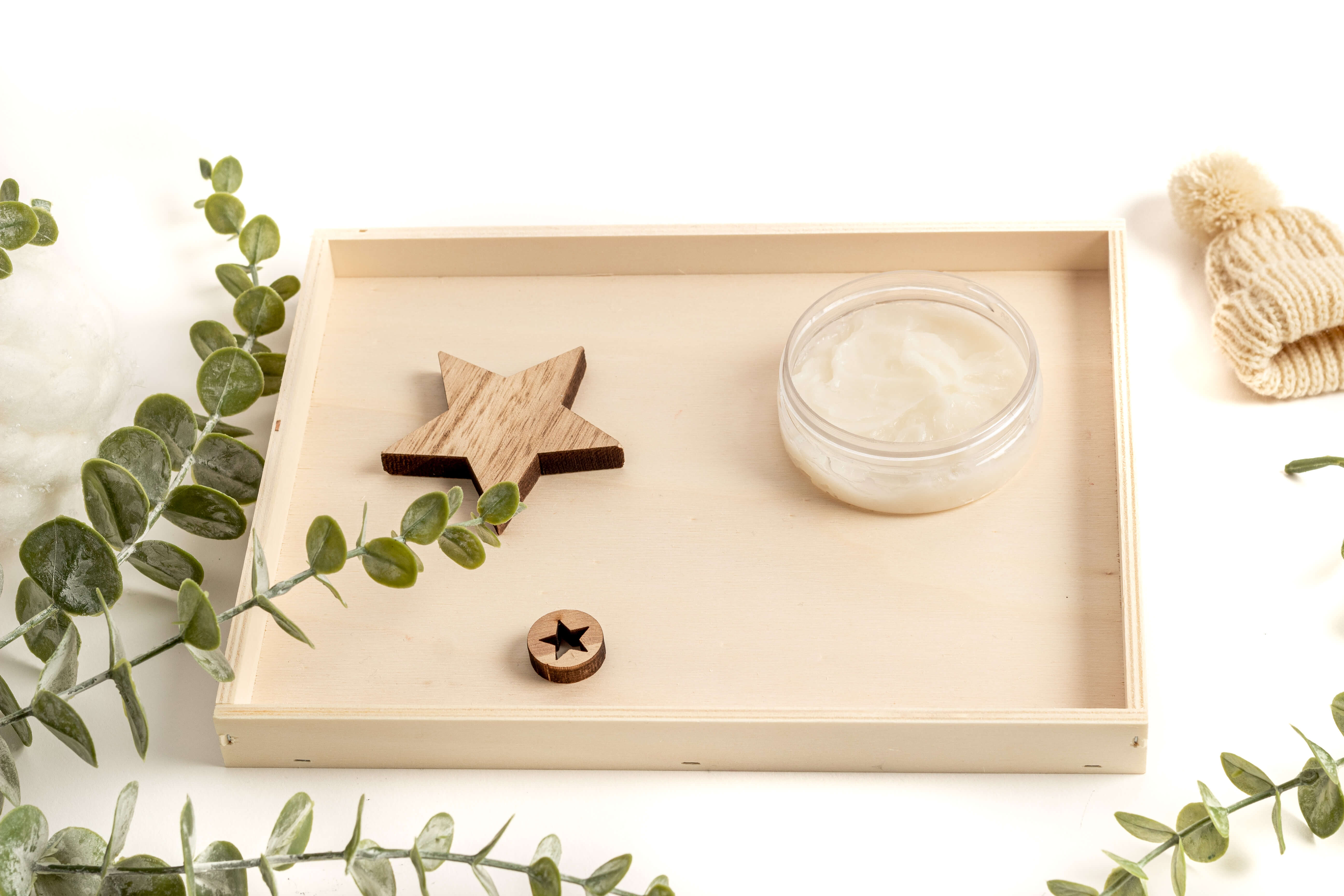 The ultra-melting body balm
REC108
Make your ultra-melting body balm to protect your skin and nourish it. An ideal care for winter.
Make your ultra-melting body balm
In our latest recommended article, we shared some tips for taking care of your skin in winter. Some skins need even more nutrition and protection, especially with the cold we have right now.
We therefore offer you today a very rich recipe, but so comforting for skin that suffers from the cold.
Before starting your DIY recipes, it is important to download the recommended hygiene rules HERE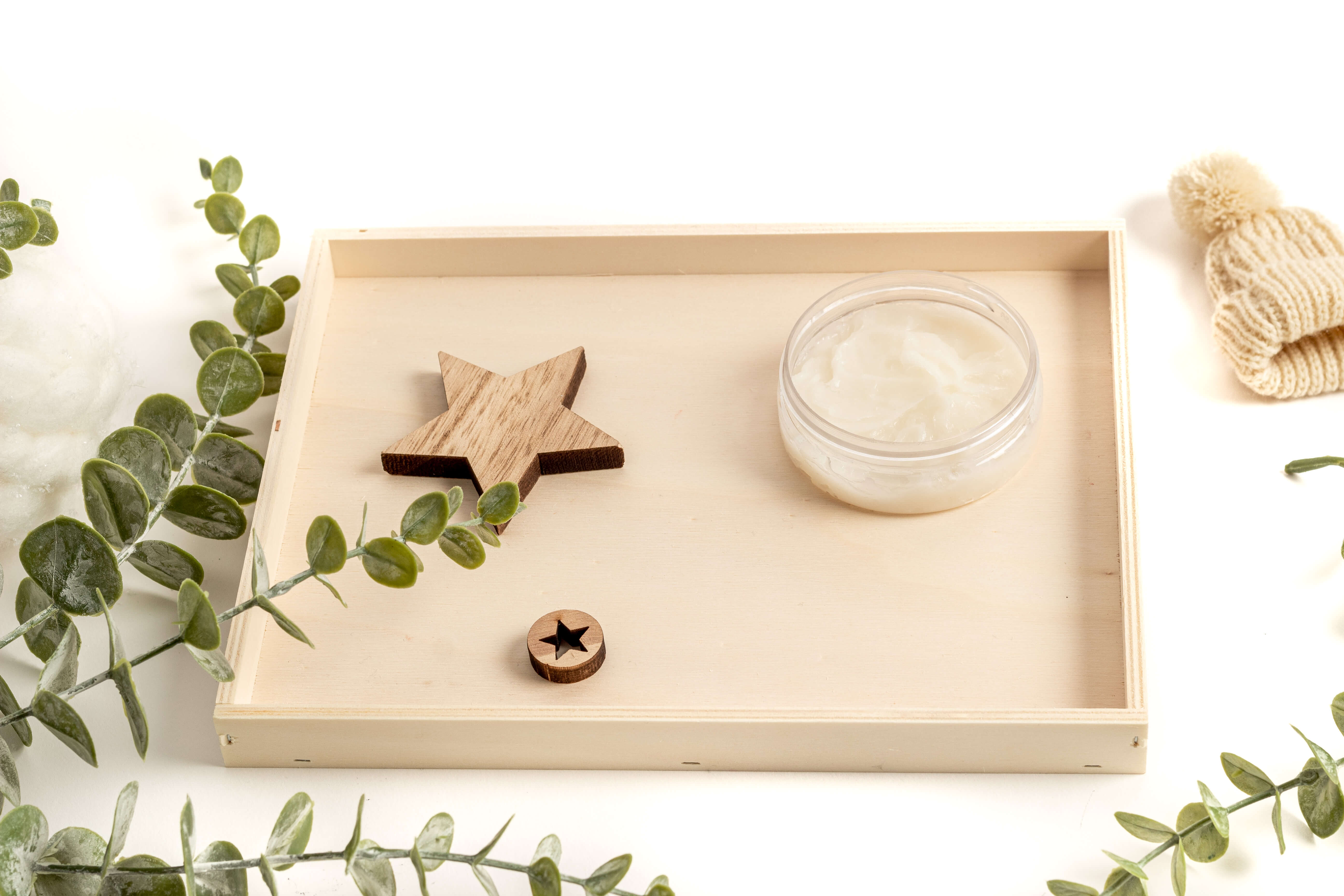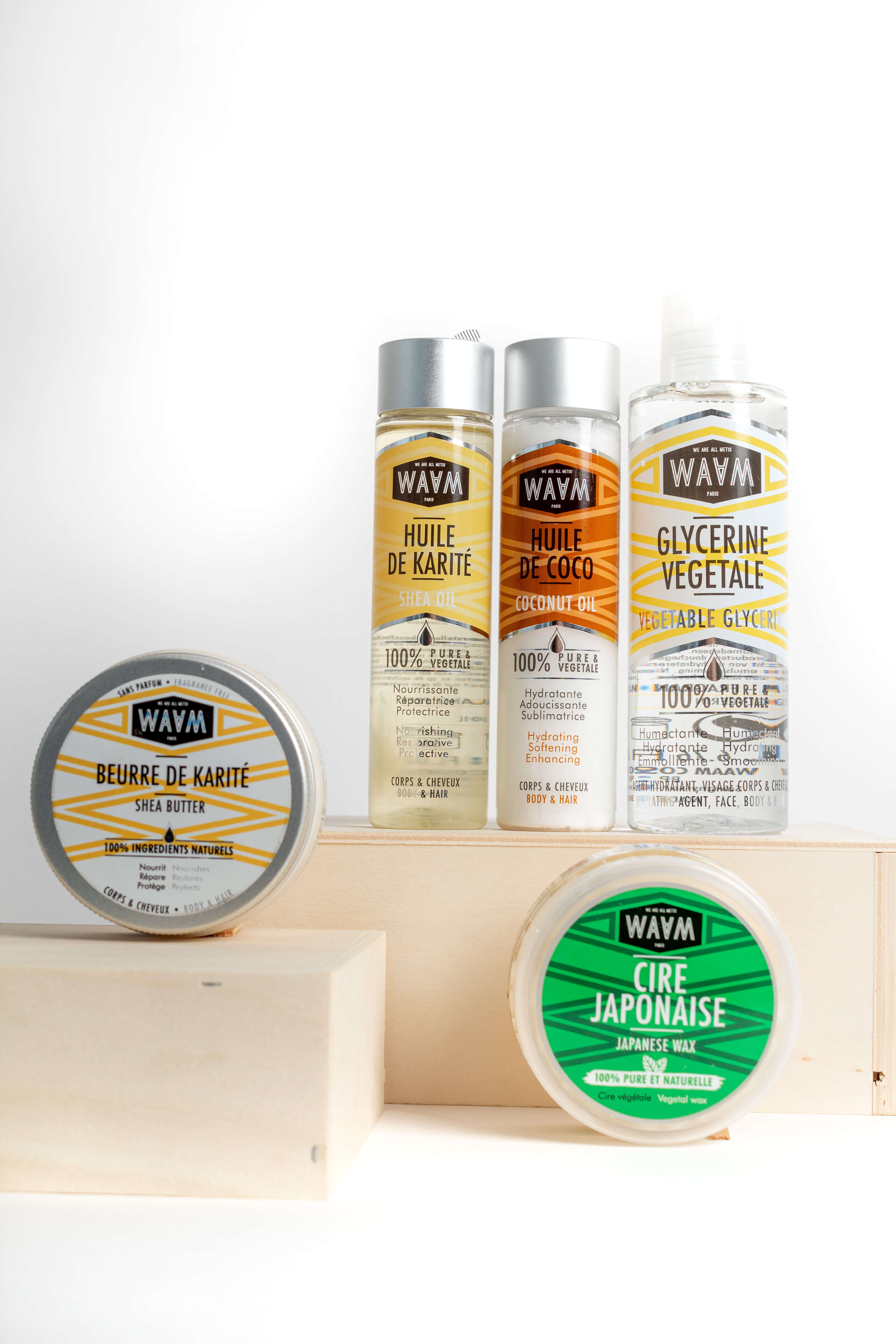 Equipment :
- 1

bowl

to mix your ingredients. It must resist the heat of a double boiler
- 1 saucepan to melt the ingredients in a double boiler
- 1

wooden spoon

- 1 

whisk

- 1

container

 to store your balm
Recipe
— Place the pan on the fire with a bottom of water.
— In the bowl, pour the coconut and shea oils, shea butter and wax.
— Place the bowl in the double boiler and let all the ingredients melt.
— Once the ingredients are melted, remove the bowl from the double boiler. Add the vegetable glycerin. Mix with a whisk until you get the texture of a balm.
— Transfer your preparation to a clean container. Your extra melting balm is ready.
You can make the recipe up to 6 times from the ingredients listed above.
How to use the extra melting body balm?
In periods of extreme cold, the extra-melting balm will help you protect and nourish your skin.
Take a small amount of care, melt it in your hands and apply it to your skin.
Oils, shea butter and vegetable glycerin form a perfect combo for soothed skin. Keep it away from humidity.
Zoom on shea oil
Is Shea oil undoubtedly a miraculous oil for the hydration of skins experiencing daily stress?
Extracted from the magic nut of the shea tree, it is irreplaceable in the traditions of West Africa. Shea Oil is a concentrate of the active ingredients in shea butter.
It is composed of essential fatty acids and very rich in vitamins A and E. Particularly recommended to hydrate, nourish, soften and tone; it softens and restructures the skin and hair in depth.
It is suitable for the whole family and is ideal for dry skin and hair.