Aphrodisiac massage oil
REC140
Make your aphrodisiac massage oil for Valentine's Day
Make an aphrodisiac massage oil
Valentine's Day is approaching. Celebration of lovers, this day quickly took a commercial turn. Because Valentine's Day is love above all, we suggest you make some DIY for unforgettable moments for two and it starts with massage.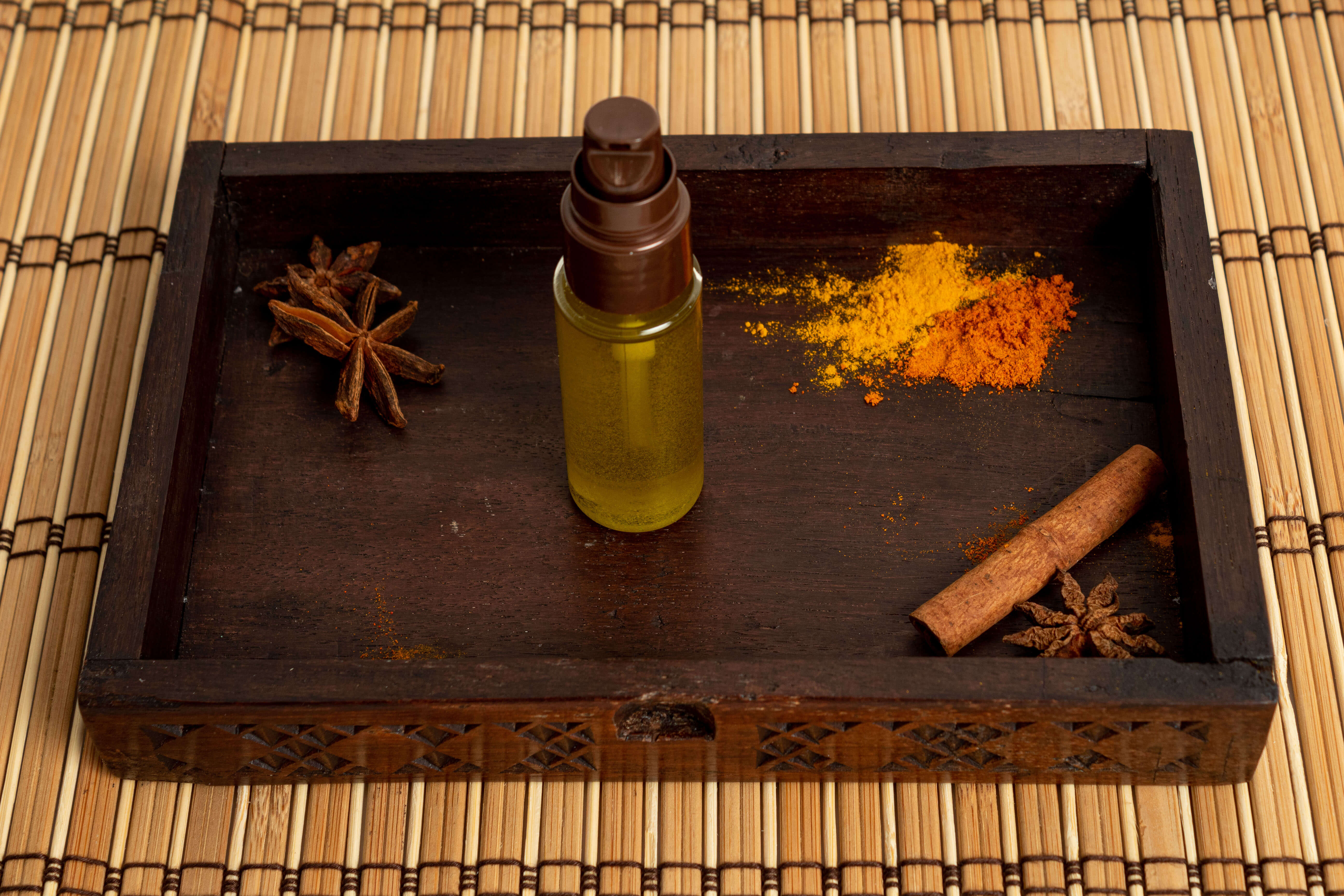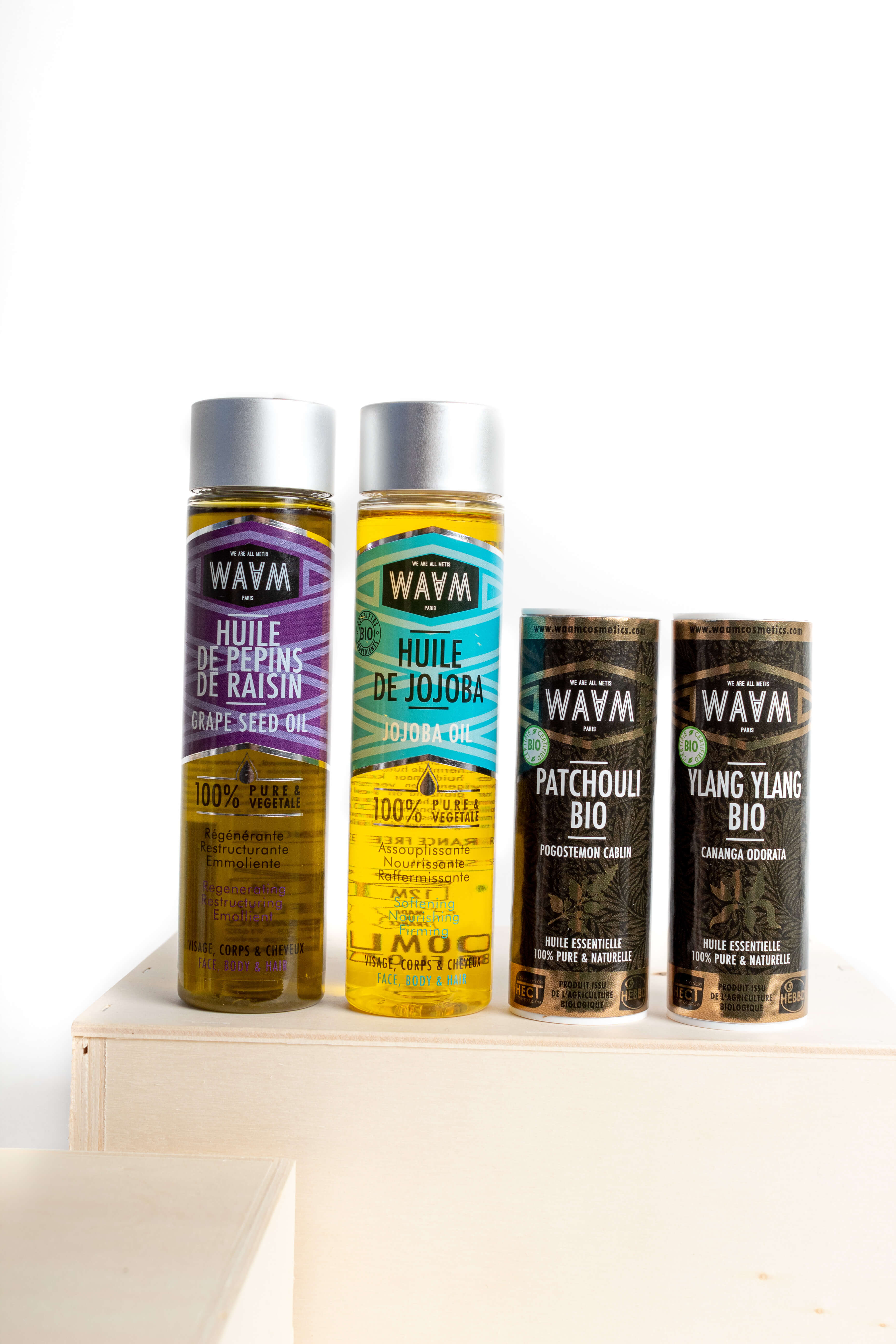 Recipe
— The aphrodisiac massage oil will be made directly in the bottle you have chosen to store it.
— Pour in the jojoba oil first and then the grape seed oil.
— Then add the essential oils of ylang ylang and patchouli.
— Close the bottle and shake vigorously to mix all the contents well.
You can make the recipe twice from the products mentioned above.
How to use your aphrodisiac massage oil?
Valentine's Day is a great time to use this massage oil.
. You can warm the oil slightly before using it (in a bain-marie). Check the temperature before putting it on your hands or on your partner.
Massage your lover or let him massage you with this energizing blend.
Once tested, you will want to use it for all your moments of bonding.
Focus on grape seed oil
It is an oil with powerful antioxidants. It is ideal for deep nutrition of thirsty skin and fine, dry and brittle hair.
For the body, it is restorative and invigorating. It repairs the skin, stimulates it and renews the cells thanks to its high composition of essential fatty acids Omega 6 and 9. Its beneficial lipids contain a large amount of vitamins E, which makes it a first-class antioxidant.
This fine oil easily penetrates the skin without leaving a greasy film. Grapeseed oil is particularly recommended for combination to oily skin because it is an unparalleled sebum regulator.
Essential oils should be used with care. Keep out of reach and sight of children.
Do not use pure.
Do not use in children, pregnant or nursing women, and people sensitive to essential oils. Consult a health care professional for drug treatment or other uses.
Do a test in the bend of the elbow 48h before application.
Limonene, Benzyl Alcohol, benzyl Benzoate, Benzyl Salicylate, Eugénol, Farnasol, Géraniol, Isoeugénol, Linalol