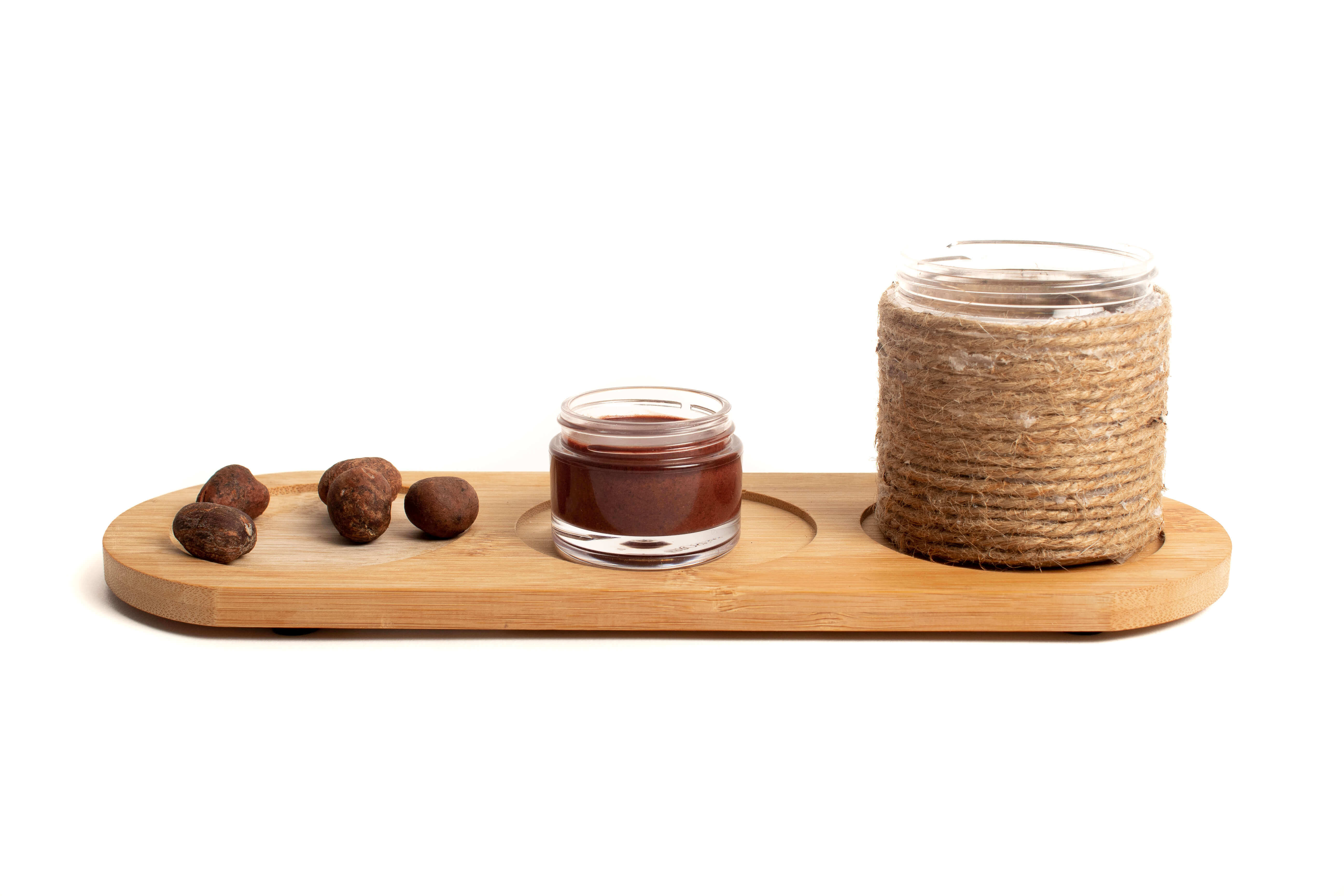 The "luminous skin" body scrub
REC143
Prepare your skin for the arrival of spring with a radiant skin body scrub
Make your "luminous skin" body scrub
We are coming to the end of winter soon (well, we hope). In winter, the lack of sun and natural light makes the skin duller, less luminous.
To prepare for the arrival of spring, we suggest you make a body scrub with a creamy texture. It will smooth the skin, make it brighter and purify it at the same time.
Before starting your DIY recipes, it is important to download the recommended hygiene rules HERE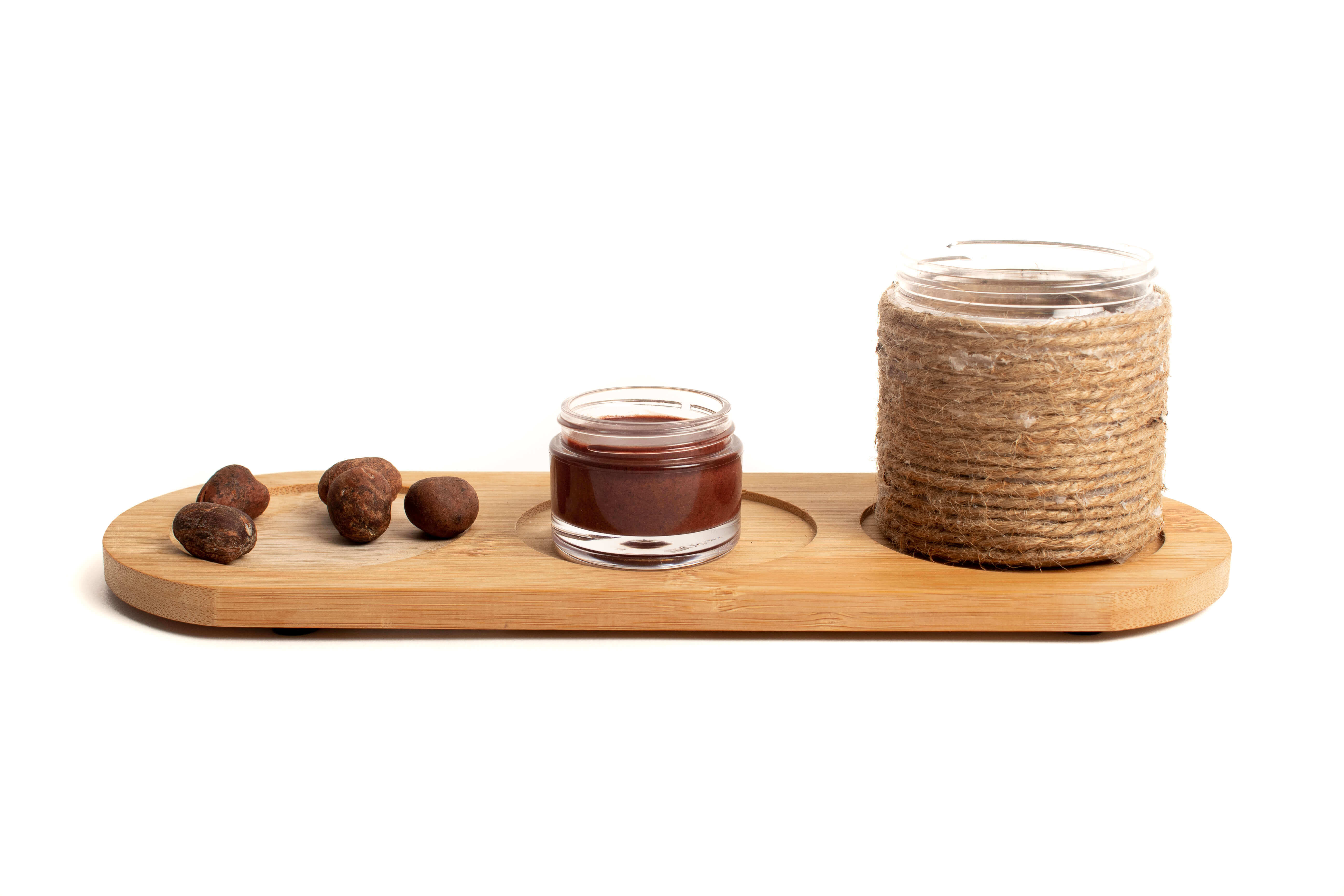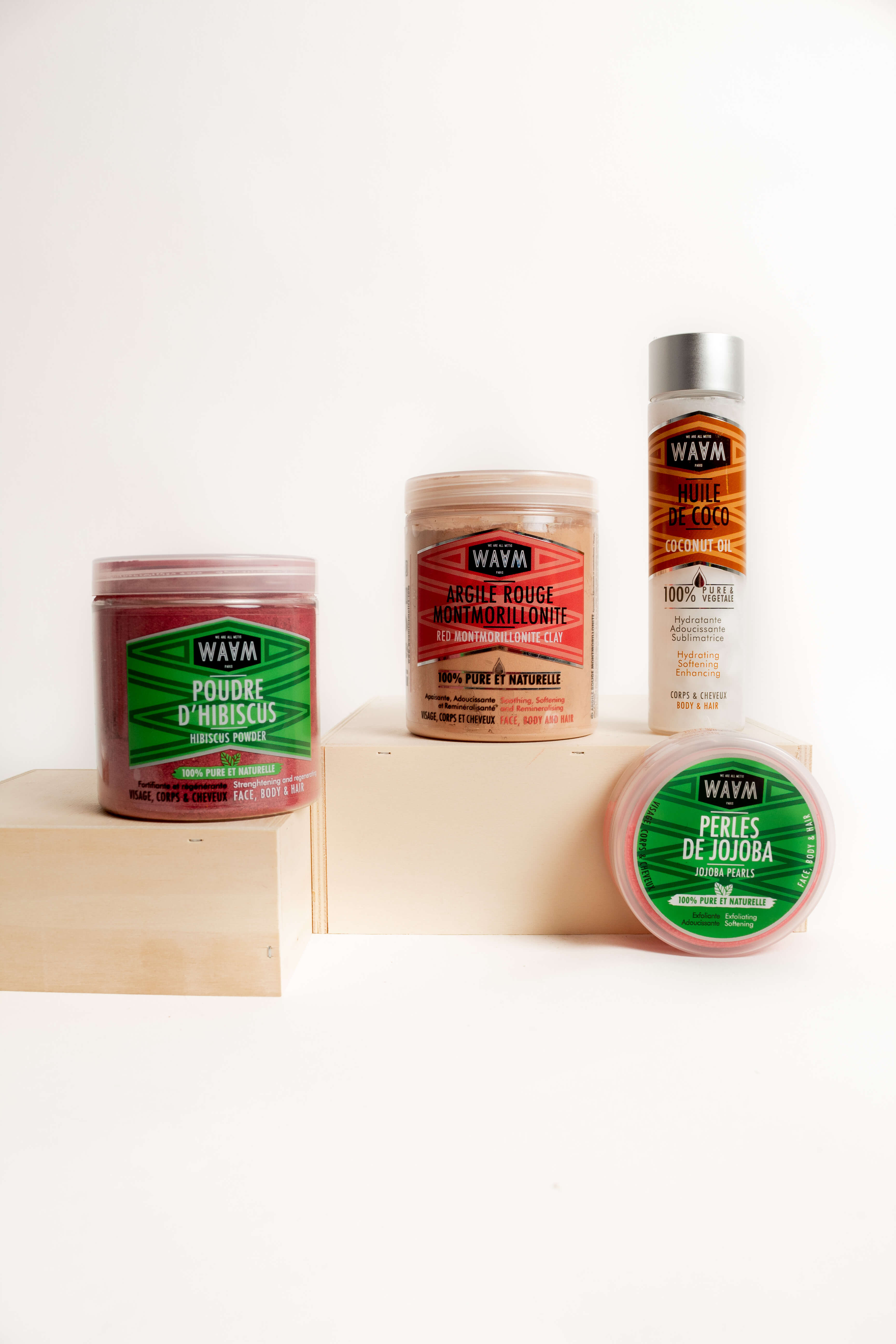 La recette
— Start by pouring the coconut oil into the bowl. Coconut oil should have a semi-solid texture to get a creamy scrub.
— Add the jojoba pearls, hibiscus powder and mix until you get a homogeneous mixture. Finally, add the red clay and mix well to avoid lumps.
— Your body scrub, luminous skin is ready. The amount of scrub performed allows it to be used twice. Keep the rest in a clean container away from moisture and light.
You can make the recipe up to 6 times from the ingredients listed above.
How to use your "luminous skin" body scrub ?
After a good hot shower, exfoliate your body with your scrub. The skin should still be moist.
Make circular movements in a clockwise direction. After the operation is finished, rinse your skin with warm, warm water. Consider using it on your hands and feet to restore softness and shine.
Over time, your skin will be softer, smoother and more luminous. The red clay will gently purify it.
Zoom on jojoba pearls
These pearls, 100% natural and created from Jojoba wax, are a very good exfoliant that will beautify and bring to your skin all the benefits of a real scrub.
They will remove dead cells and impurities without irritating your skin. The skin breathes better, it is softer and your complexion is radiant.
Their number 1 weapon remains: the light with which it floods our skin. Their colors (white, pink or yellow) will bring a colorful touch to your DIY recipes.
These jojoba pearls will dissolve in oil and not in water, allowing them to release their nourishing, protective and repairing properties for the skin but also for the hair.