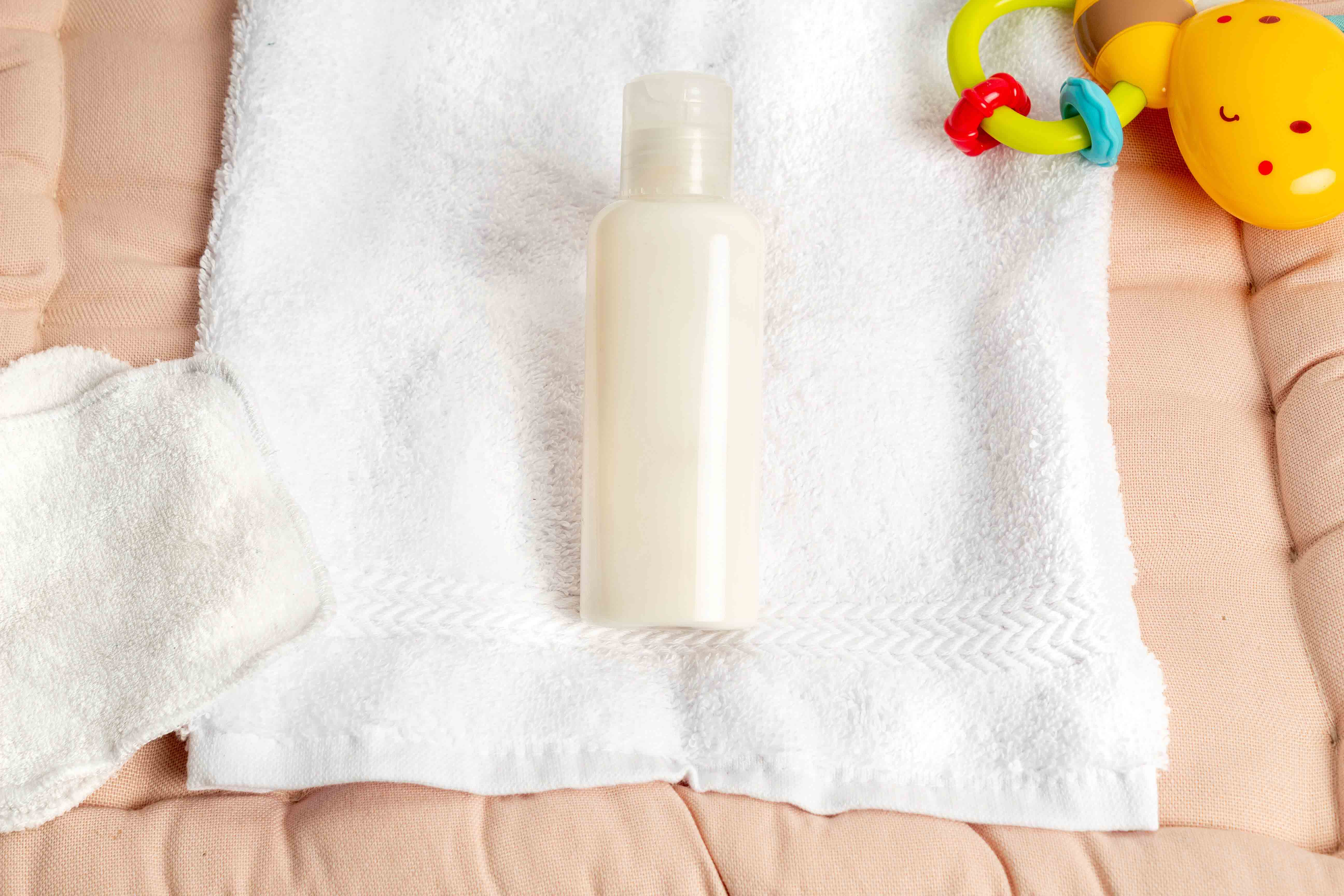 Baby cleansing milk
REC149
Make a cleansing milk for babies and children's skin care
Make baby cleansing milk
What if we take care of the skin of toddlers today? The more fragile skin of children and babies requires the use of gentle, non-aggressive care. We therefore suggest that you make a DIY for babies but that you can also use for older children. It is a gentle cleansing milk.

Before starting your DIY recipes, it is important to download the recommended hygiene rules HERE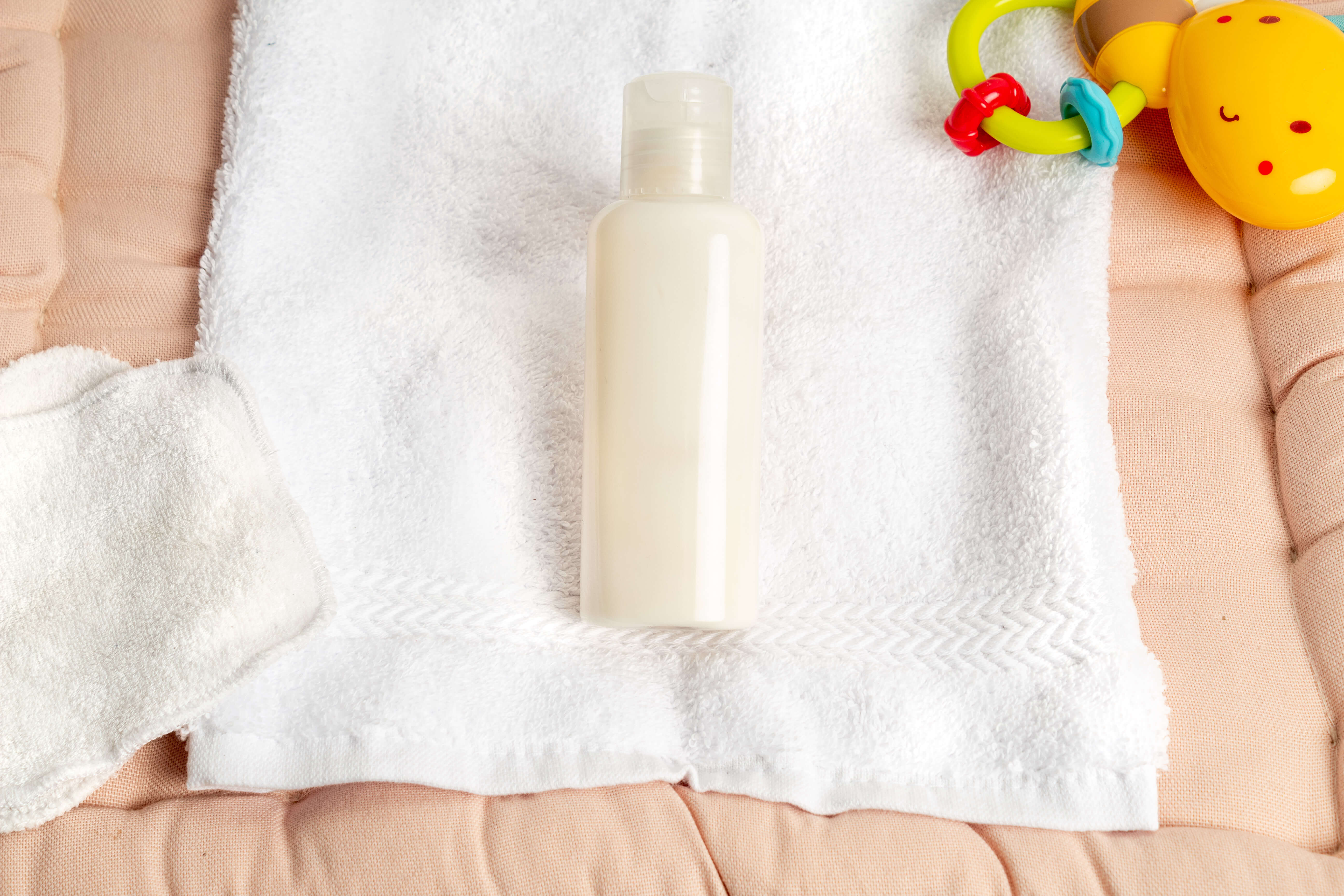 Recipe
— Pour the moisturizing milk base into the bowl. Add the calendula vegetable oil and the cleansing oil base. Mix with a whisk.
— Finally, add the chamomile floral water and mix one last time.
— Transfer your preparation to a flask using a funnel.
— Your baby cleansing milk is ready to use.
You can make the recipe up to 6 times from the products listed above
How to use baby cleansing milk?
This milk can be used in place of your liniments to clean the baby seat. Apply a small amount of cleansing milk to a washable cotton pad and pass it over the area to be cleaned.
No need to rinse but if you wish to do so, use a cotton pad soaked in water to remove excess care or a floral water of chamomile or witch hazel.
Baby cleansing milk can be used to cleanse the face or any other part of the body. You can use it on children's skin.
To be used within a month.
Zoom on calendula oil Calendula oil
Calendula oil will offer you all its restorative benefits to nourish and soothe even the most delicate skin, as well as irritated scalps. Of Mediterranean origin, it was traditionally used in cases of burns or irritation of the skin because it is particularly soothing.
In cosmetic use, calendula oil is a marvel for sensitive skin prone to feelings of discomfort and tightness, but also for the fragile skin of babies. This oil has the particularity of being considered as an oil hypoallergenic, ideal for the delicate skin of babies which is often prone to redness and small irritations.
In addition to being very gentle, this oil is also antiseptic and anti-inflammatory. It has the particularity of soothing the skin after burns and reducing edema and congestion. Its composition rich in antioxidants gives it protective properties, notably helping to regenerate skin cells and protect it from skin aging. Calendula oil is without a doubt a complete oil for the whole family.