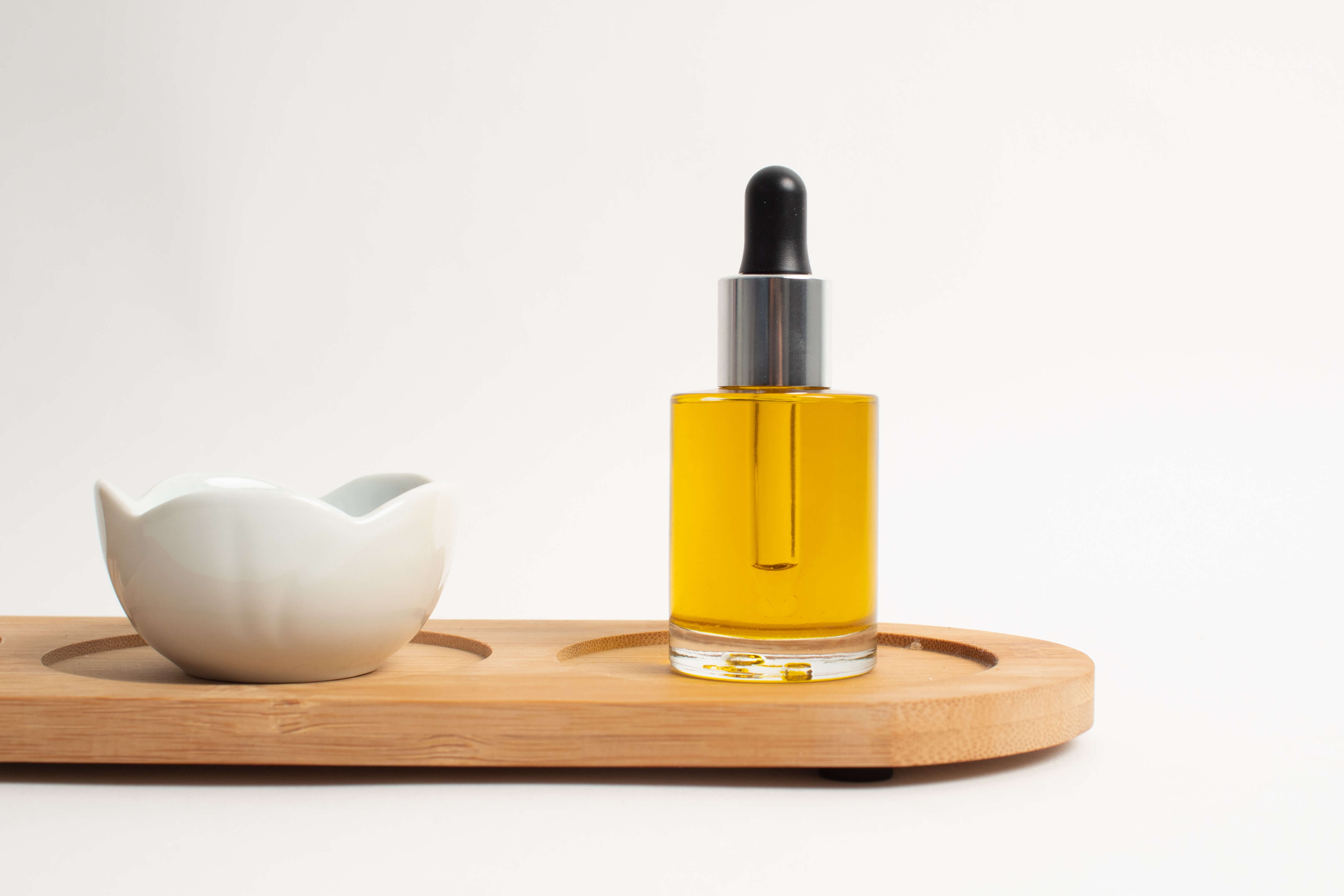 Anti-aging face serum
REC155
Treat the first signs of aging or reduce wrinkles with your anti-aging serum
Make an anti-aging serum
Is your face showing the first signs of fatigue? Have wrinkles or fine lines appeared? Although this is a normal phenomenon, there are natural solutions to prevent their appearance or make them less visible. Let's make an anti-aging serum together.
Before starting your DIY recipes, it is important to download the recommended hygiene rules HERE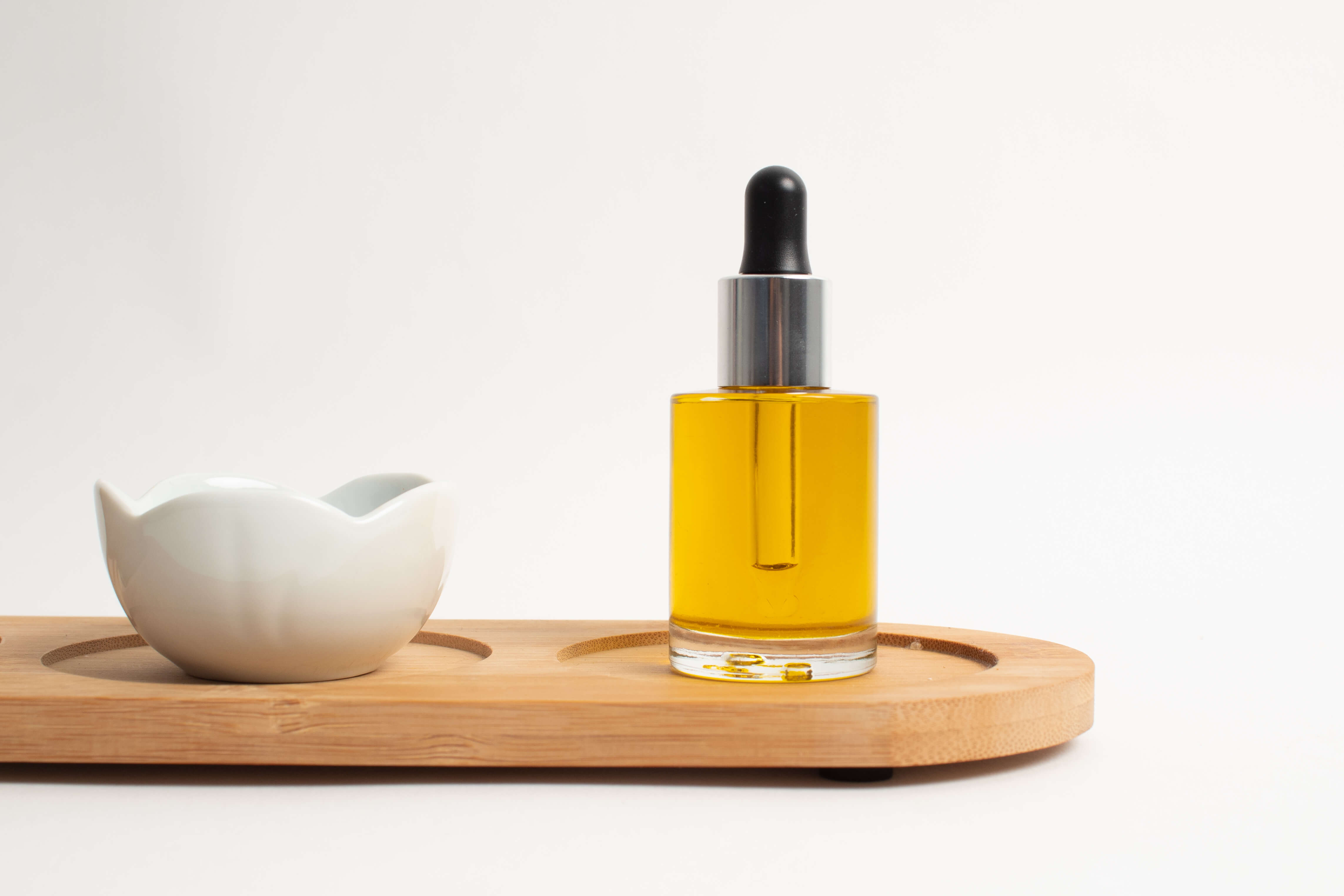 Recipe
— Take your measuring cup and pour in the vegetable oils of argan, rosehip and hemp. 
— Add the essential oil of Laurel Noble and mix everything. Essential oil is optional. You can also choose another one (remember to do a skin test before using it).
— Transfer your mixture to a bottle-type container using a funnel. Shake one last time.
— Your anti-aging face serum is ready.
You can make the recipe up to 10 times from the products mentioned above.
How to use the anti-aging face serum ?
Take a few drops of serum and apply it to your clean face and neck for massage. Then smooth your skin with your fingers (remember to smooth your eye area).
The oils we have chosen are ideal for caring for mature skin or those showing the first signs of aging. They will deeply nourish and relax your skin. You can apply it in the morning and in the evening.
You can keep your anti-aging serum for 3 months away from air and light.
Zoom on hemp oil
Thanks to its richness in omega 3, 6 and vitamin E, Hemp oil is excellent for preventing the first signs of skin aging.
Its non-greasy feel offers a great capacity of penetration, which allows to maintain the hydration and the elasticity of the skin without leaving a greasy effect.
Very popular in cosmetics for its emollient and regenerating properties which make it a first quality care, Hemp oil is ideal to obtain hydrated, nourished and regenerated skin. It is notably composed of essential fatty acids with affinities with the lipids of the skin.
And that's not all! Organic hemp oil also has many benefits in hair care.
It deeply nourishes the hair fiber and restores elasticity and shine to the hair.
Essential oils should be used with care. Keep out of reach and sight of children.
Do not use pure.
Do not use in children, pregnant or nursing women, and people sensitive to essential oils. Consult a health care professional for drug treatment or other uses.
Do a test in the bend of the elbow 48h before application.
Linalool, Limonene, Eugenol, Geraniol, Citral