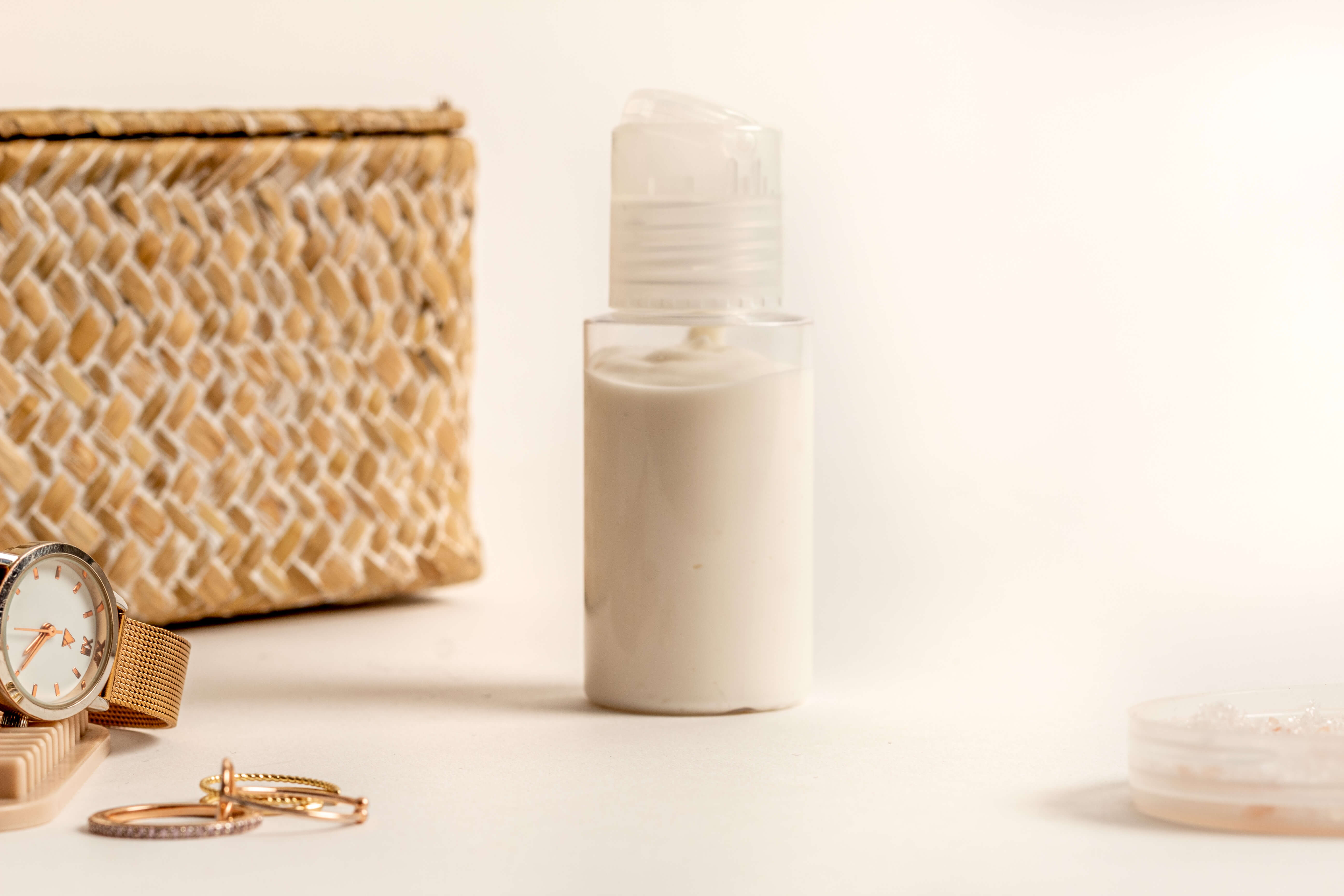 Beautiful breast cream
REC103
Perform your treatment for firm and curved breasts naturally
Make your beautiful breast cream 
We are going to talk about chest today and more specifically about firmness. Over time, variations in weight, breastfeeding, breasts are less firm and tend to point downward.
They lose their natural shape. The skin needs to be toned and there are very effective natural solutions.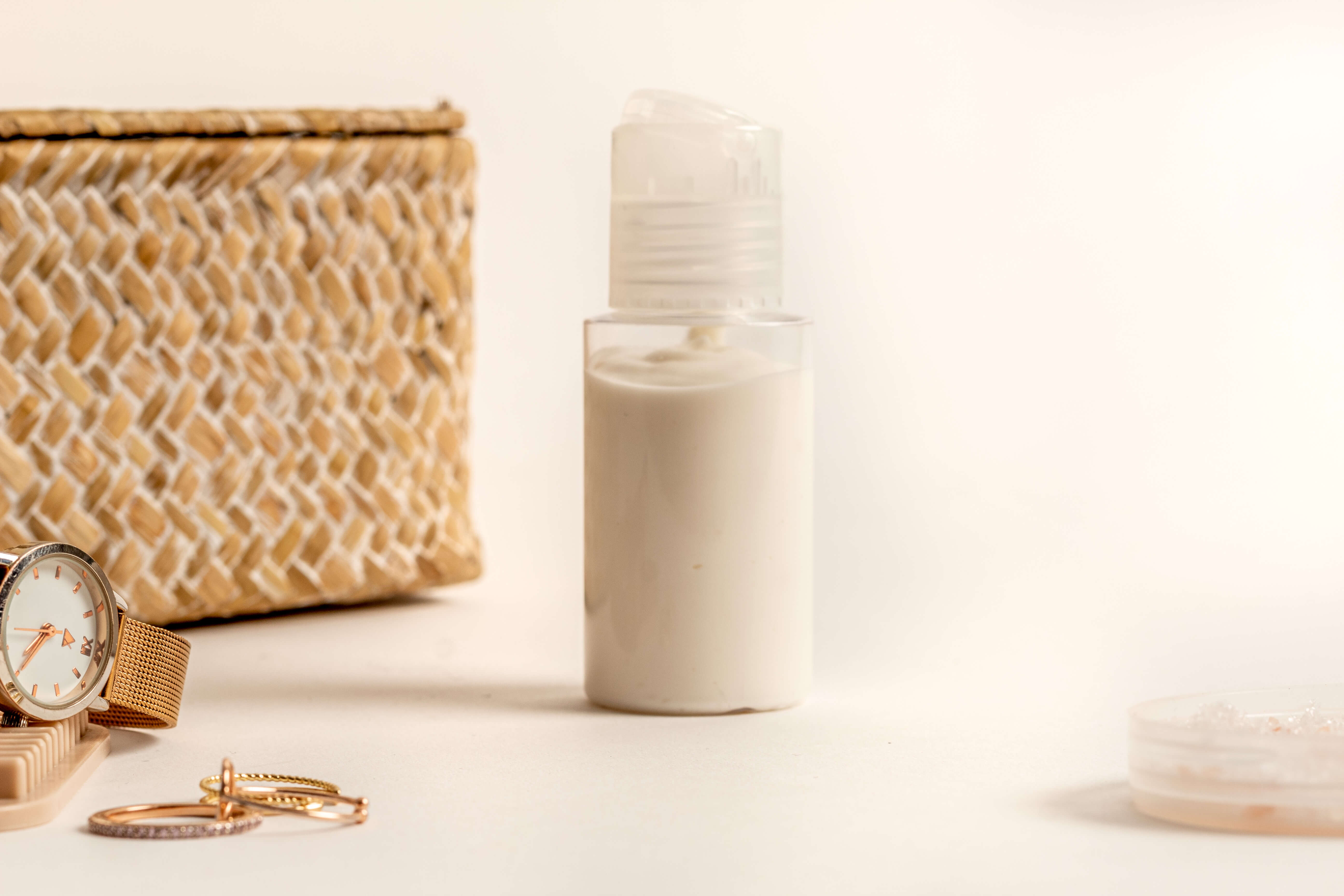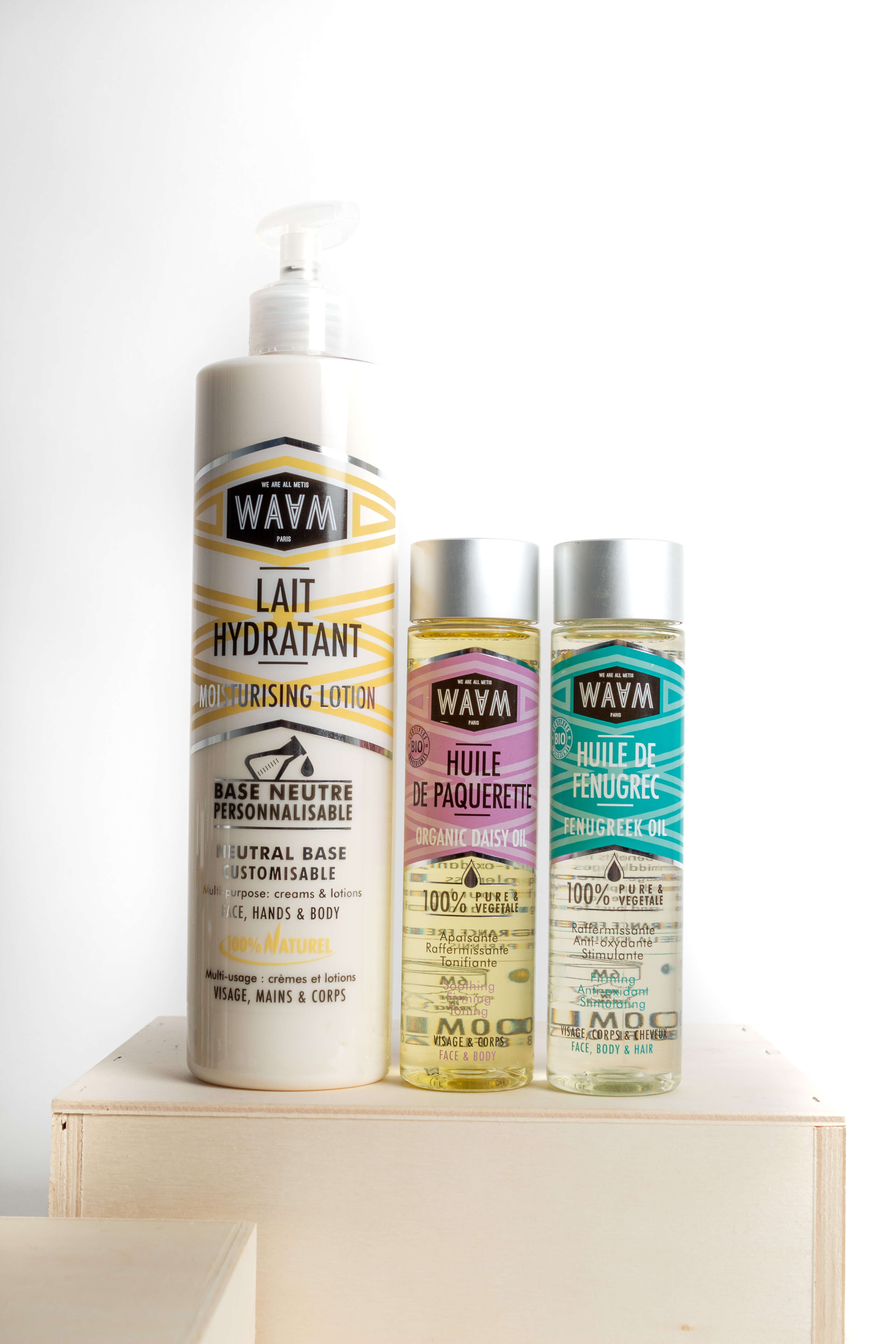 Recipe
— Measure the amount of moisturizer you need and pour it into a bowl.
— Add the vegetable oils of daisy and fenugreek. Mix everything until the oils are completely incorporated into the moisturizing milk base.
— Transfer everything to the container. Your beautiful breast cream is ready.
— Waam moisturizer already contains a preservative. So you don't have to add it to your preparation.

You can make this recipe up to 6 times from the products listed above.
How to use your beautiful breast milk ?
We advise you to apply it all over your chest by performing circular massages. Remember to go up to the neck. For best results, use it once a day.
The benefits of beautiful breast cream
In addition to hydrating your skin, this milk will act on the tone of your bust and chest. The daisy oil will firm up and give it a nice shape.
Fenugreek oil is also great for taking care of your chest. It will firm up loose tissue and naturally shape the chest.