The brightening serum
REC159
Make a natural light serum for bright and beautiful skin
Here is a nourishing serum that will revive your complexion
Sunny days are coming and this is very good news. No more dull skin, thanks to the sun and the care we will bring to our skin. To do this, we suggest that you carry out a natural treatment for a luminous and fresh complexion, the brightening serum. 
Before starting your DIY recipes, it is important to download the recommended hygiene rules HERE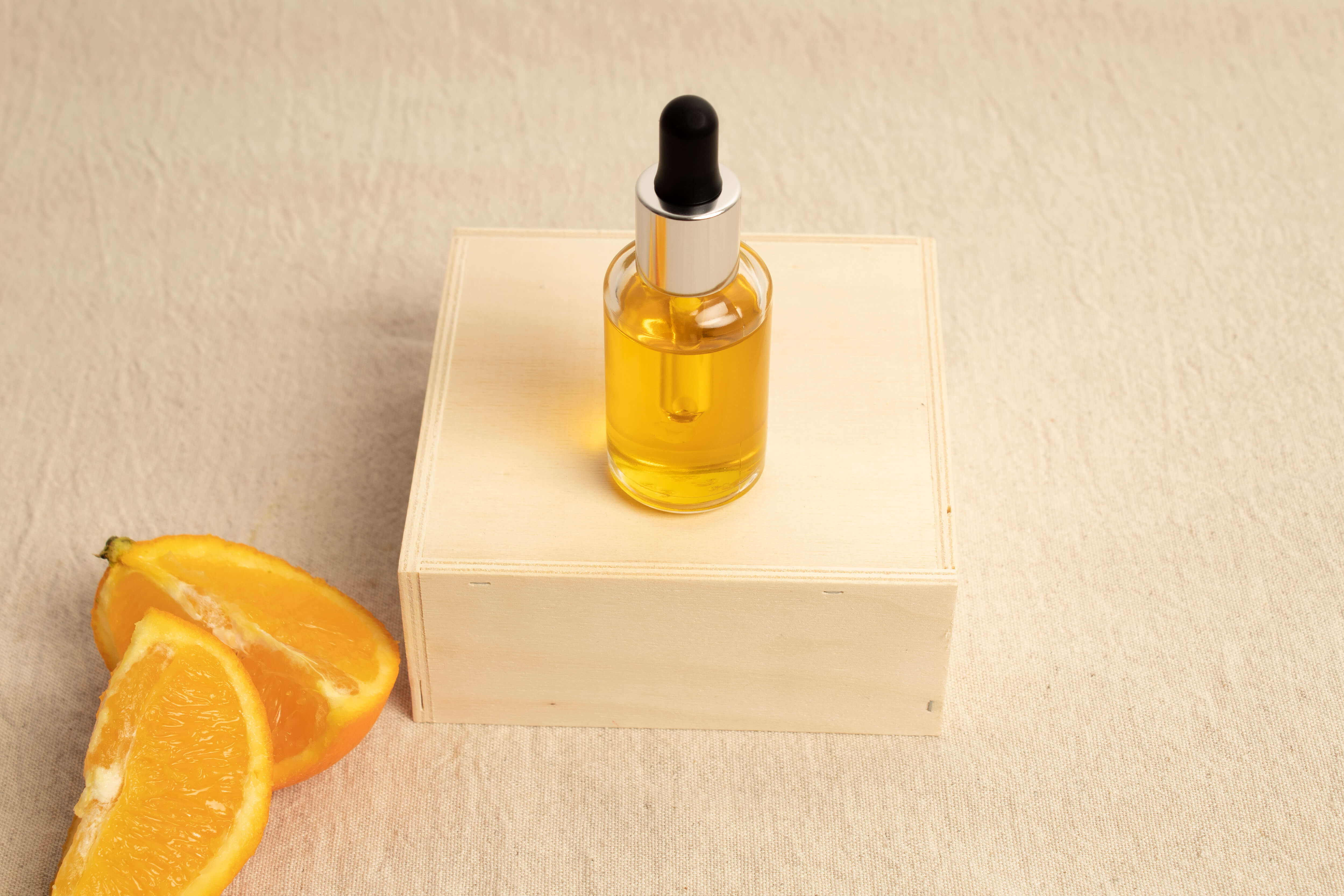 Recipe
— Pour the vegetable oils of rosehip, lily and jojoba in the measuring cup (10ml of each). Then add the carrot essential oil.
— Using a funnel, pour your mixture into a clean bottle with serving cap.
— Close the bottle and shake to mix all the ingredients.
— Your brightening serum is ready.
How to use the light serum ?
Remember to apply it on clean skin in the morning and / or evening. Just apply a few drops (2 to 3) in massage. If your skin needs it, you can then apply your day cream.
Carrot essential oil is not photo-sensitizing, so you can apply the serum during the day. However, avoid overexposure to the sun.
Keep your light serum away from air and moisture for up to 6 months.
Our advice: For an increasingly luminous skin, spray floral water of Damascus rose on your face before applying the brightening serum.
The benefits of brightening serum
The vegetable oils in this serum will nourish and protect the skin.
Rosehip oil will brighten the complexion and Lily oil will enhance its natural radiance. Thanks to jojoba oil, you will get a serum with a slightly drier feel.
Carrot essential oil will correct imperfections and dark spots
Essential oils should be used with care. Keep out of reach and sight of children.
Do not use pure.
Do not use in children, pregnant or nursing women, and people sensitive to essential oils. Consult a health care professional for drug treatment or other uses.
Do a test in the bend of the elbow 48h before application.