Mature skin serum
REC160
Some vegetable oils and two essential oils to make your serum for mature skin
Make a serum for mature skin
Last month, we shared with you a recipe for anti-aging serum. Today, we suggest you make a serum for mature skin with other ingredients. You'll see, it's just as simple to make as the first one. .
Before starting your DIY recipes, it is important to download the recommended hygiene rules HERE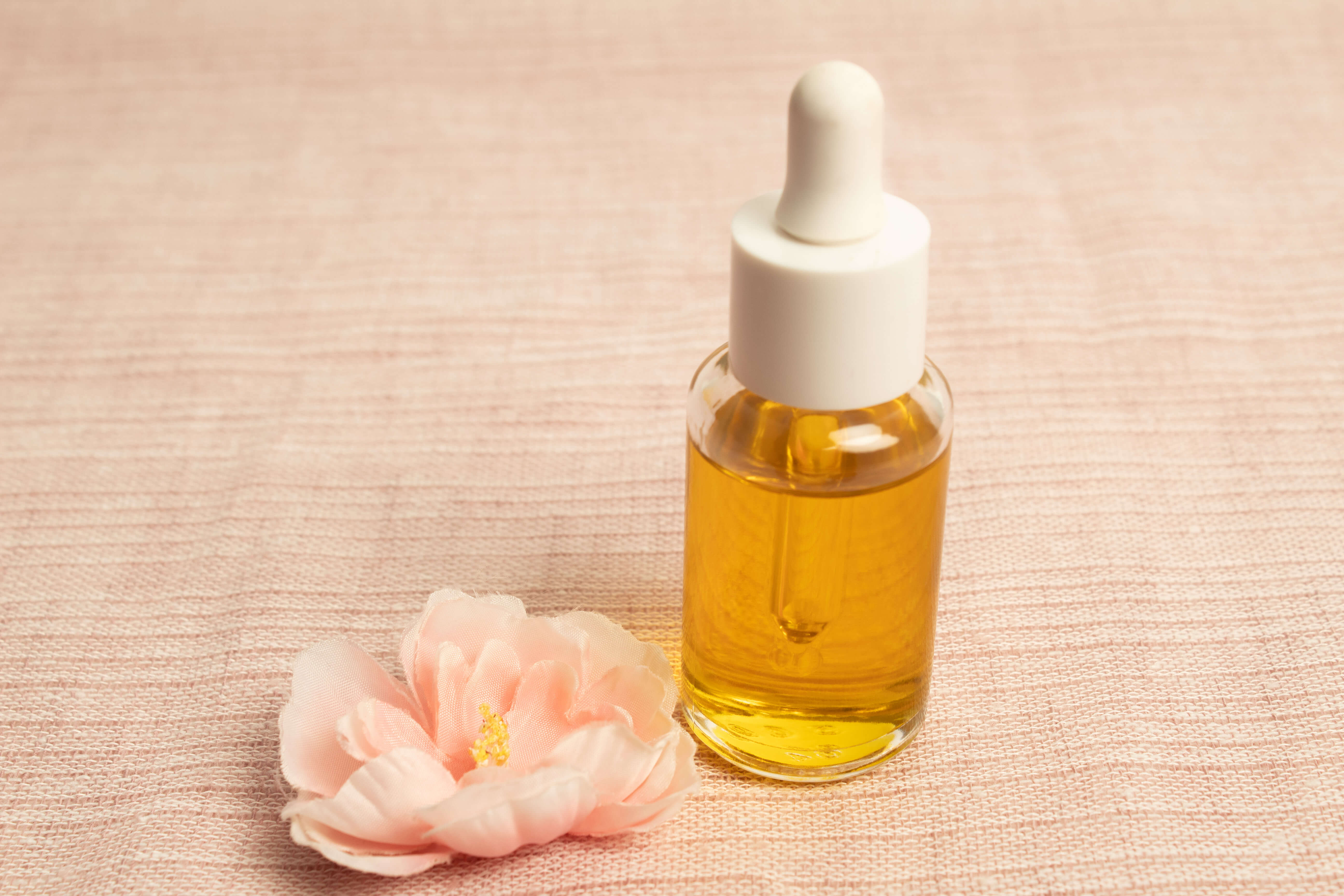 Recipe
— To make this serum, you can pour the vegetable oils directly into the bottle using a funnel.
— Pour your vegetable oils one after the other. Finish by adding the essential oils of rockrose and geranium rosat.
— Close the container and shake vigorously to mix the ingredients well.
— Your mature skin serum is ready.
You can make the recipe up to 3 times from the products mentioned above.
How to use mature skin serum ?
Apply the serum to clean skin using circular massages. It can be used alone or before applying your day cream.
You can use the mature skin serum in the morning and / or evening.
Keep it 3 months away from air and humidity.
The benefits of mature skin serum
To help smooth out fine lines, firm and revitalize the skin, we have combined rosehip, daisy and argan oils (the ultimate anti-aging oil).
Mature skin needs more nutrition, which is why we chose to add avocado oil to it.
Finally, we added essential oils of rock rose and rose geranium. They have a real anti-aging action. These are not compulsory. Consider having an allergy test by placing a drop of essential oil in the crook of your elbow. If you have no skin reactions, you can use them on your face.
Essential oils should be used with care. Keep out of reach and sight of children.
Do not use pure.
Do not use in children, pregnant or nursing women, and people sensitive to essential oils. Consult a health care professional for drug treatment or other uses.
Do a test in the bend of the elbow 48h before application.
Geraniol, Linalool, Citronellol, Limonene, Citral