Le lait capillaire pour cheveux crépus
REC101
Make a hair milk for frizzy hair
Make a hair milk for frizzy hair
Here is the recipe for hair milk for frizzy hair. It will penetrate the fiber of your hair to nourish it deeply and make it soft.
Before starting your DIY recipes, it is important to download the recommended hygiene rules HERE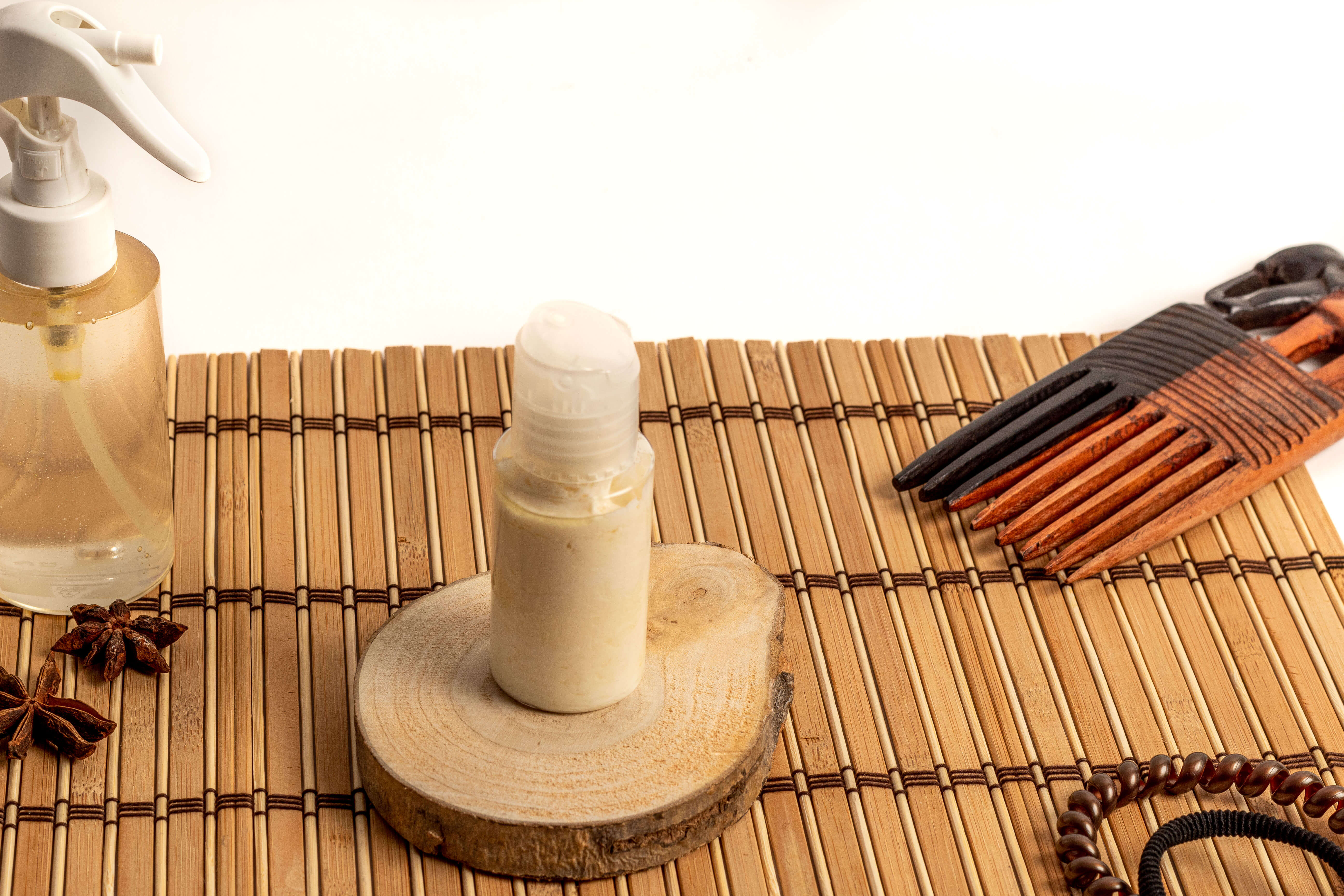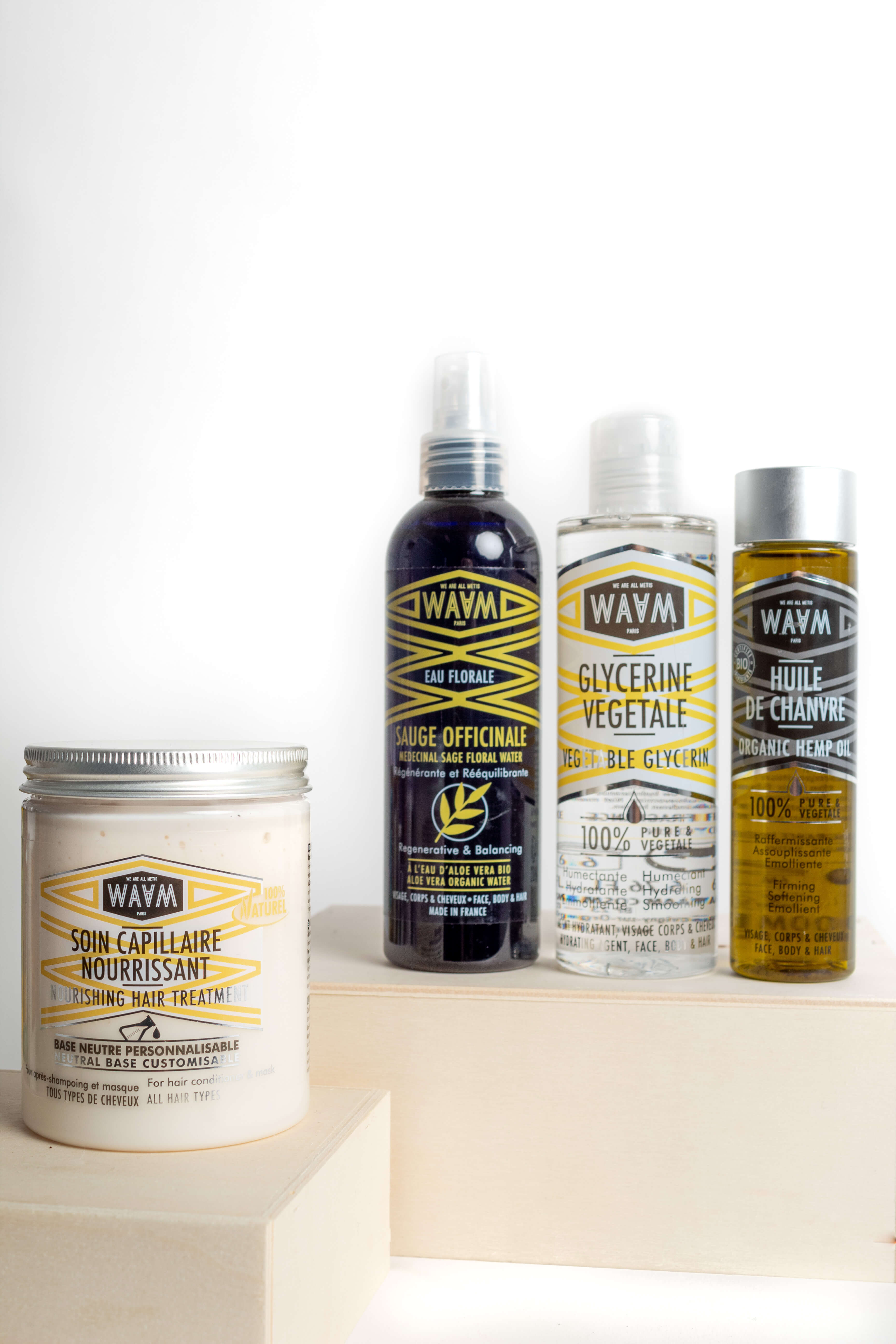 Recipe
— Pour the nourishing hair care into the bowl.
— Add the sage floral water and mix with the whisk. After obtaining a smooth preparation, add the hemp oil and mix vigorously.
— Finish by adding vegetable glycerin. Pour your hair care into the bottle using a funnel.
— Your hair milk for frizzy hair is ready.
You can make the recipe up to 5 times from the ingredients listed above.
How to use hair milk for frizzy hair ?
Apply hair milk daily on the lengths and ends. Its light texture easily penetrates the fiber to provide hydration and nutrition.
This hair milk can be integrated into a hair routine called LOC METHOD. It consists of the application of a vegetable oil, followed by a moisturizing treatment (here hair milk) and to seal the hydration, we end with a cream or butter.
Keep the hair milk away from air and humidity.
The benefits of hair milk for frizzy hair
Frizzy hair needs good hydration every day. This hair milk will bring them this hydration and keep it closer to the hair thanks to vegetable glycerin.
Hemp oil is great for caring for frizzy hair. It will nourish them in depth while restoring their elasticity and shine. It also helps to smooth them out naturally.