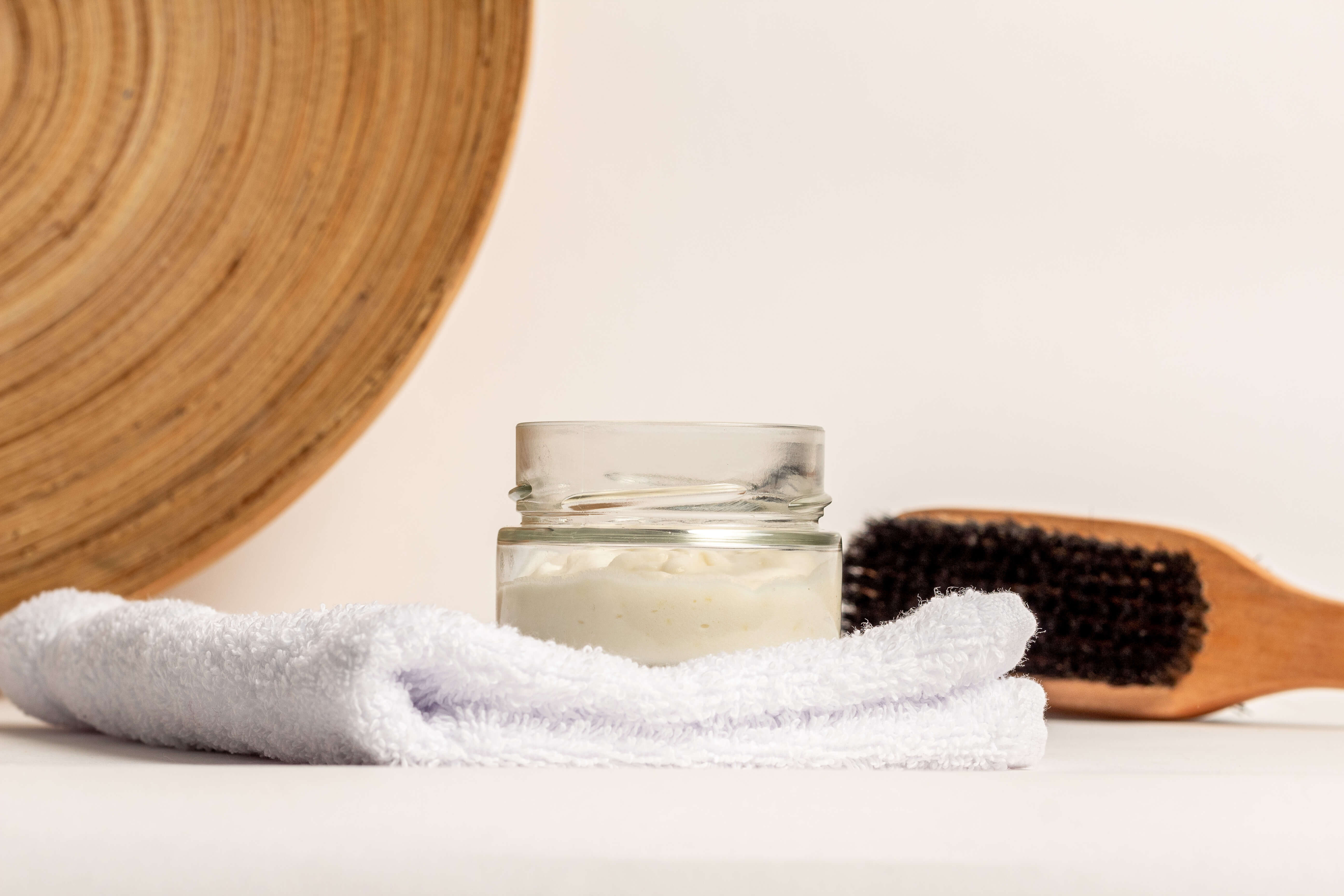 The curl balm
REC102
Take care of your curly hair by making this curls balm, based on shea butter and vegetable oils
Define and moisturize your curls with this DIY recipe
To take care of curly hair, nourish it, hydrate it and redesign it, no need for products with complicated compositions. Today we offer you a simple balm recipe that should appeal to you if you have curly hair.

Before starting your DIY recipes, it is important to download the recommended hygiene rules HERE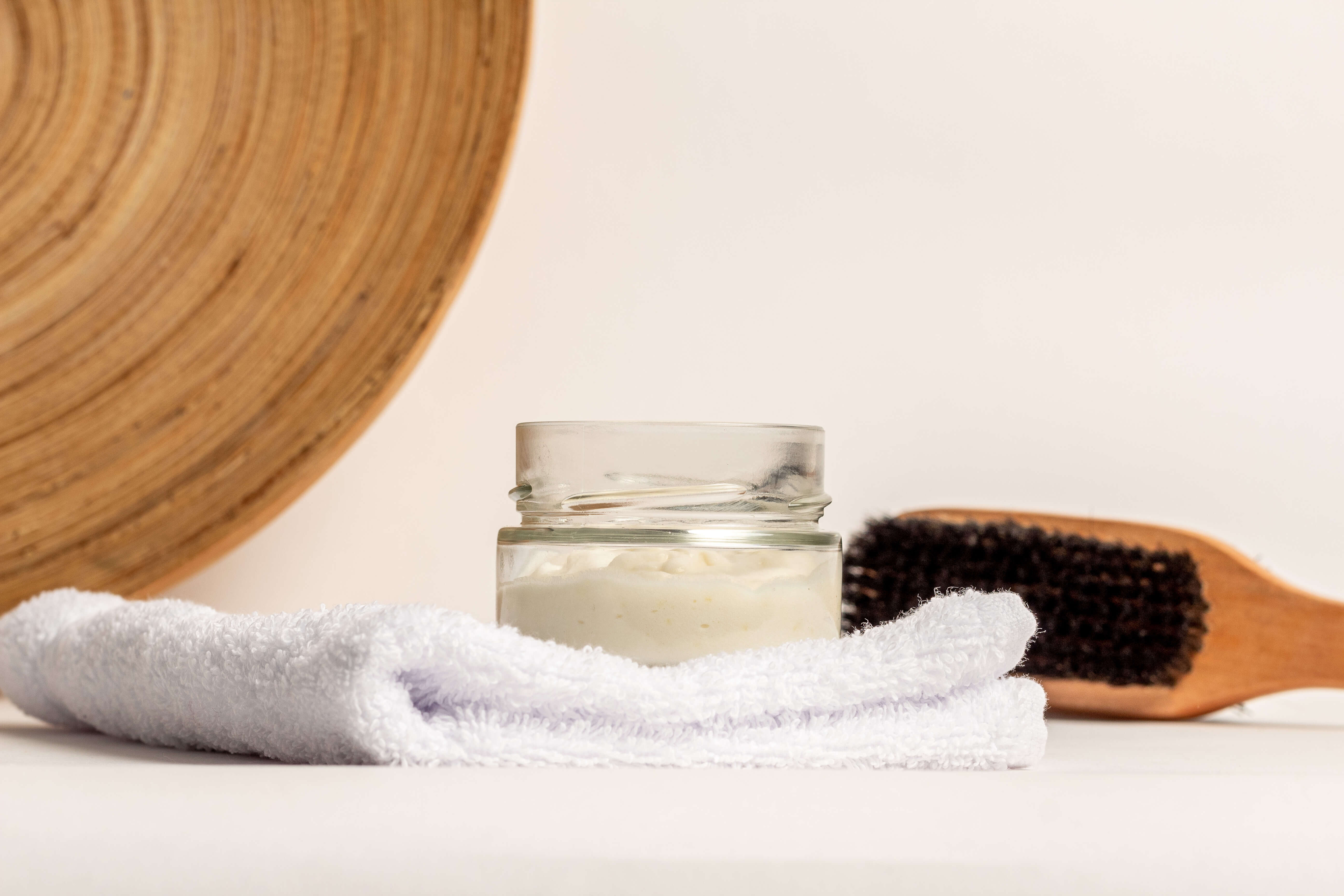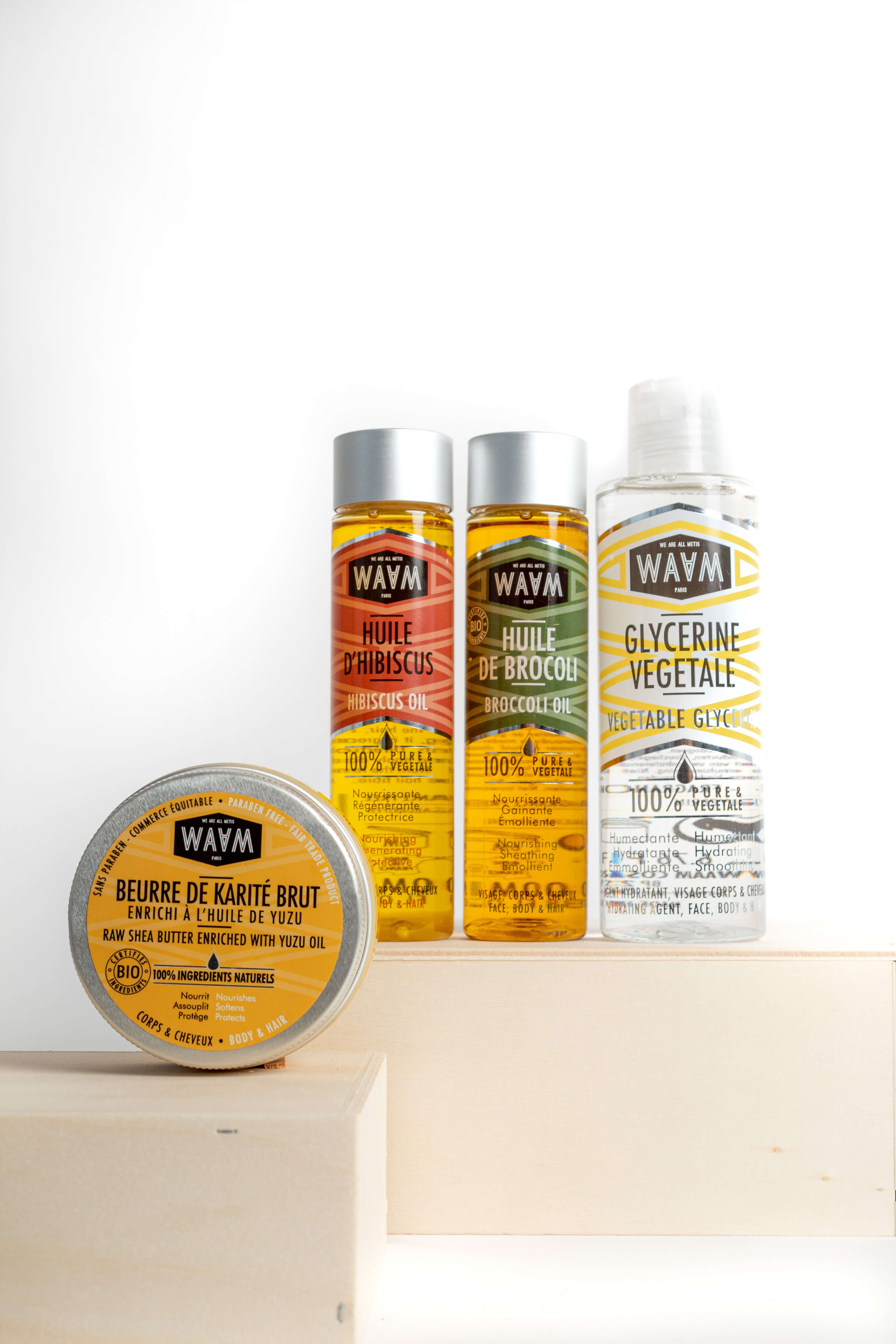 Recipe
— Pour the shea butter into the bowl. Add the broccoli oil and hibiscus oil.
— Whisk everything to soften the shea butter and incorporate the vegetable oils well. Finish by adding vegetable glycerin and mix one last time.
— If your balm is not homogeneous you can heat it in the microwave for 10 seconds and then mix it strongly while it cools.
— Transfer your balm to a jar with a lid.
— The curl balm is ready.
How to use the curl balm ?
This balm is ideal for people who have curly hair and who are looking for a natural solution to redesign their curls. You can use it on dry or wet hair, head down. You will bounce your curls by squeezing them in your hands and releasing them. You can also use a diffuser on the cold hair dryer, always head down. The balm can be used on curly and frizzy hair as well.
The benefits of the curl balm
This recipe is a variation of a DIY that you really liked, the whipped cream. We replaced coconut oil with hibiscus oil. It is an oil that will beautify the hair and help you redesign your curls. It will boost the action of broccoli oil and yuzu shea butter, essential for pretty curls. The vegetable glycerin will maintain the hydration of the hair.
Limonene, Linalool, Citral, Geraniol, Citronellol