Hibiscus body scrub
REC107
Make a body scrub with Hibiscus powder
Make a body scrub with Hibiscus powder
Another DIY beauty that should please you or the person you are going to give it to.
Scrubs are one of the most popular body treatments and you will see that they are very simple to perform.
To bring some originality to your scrub, we offer a recipe with hibiscus powder (yes we really like hibiscus powder right now).
Before starting your DIY recipes, it is important to download the recommended hygiene rules HERE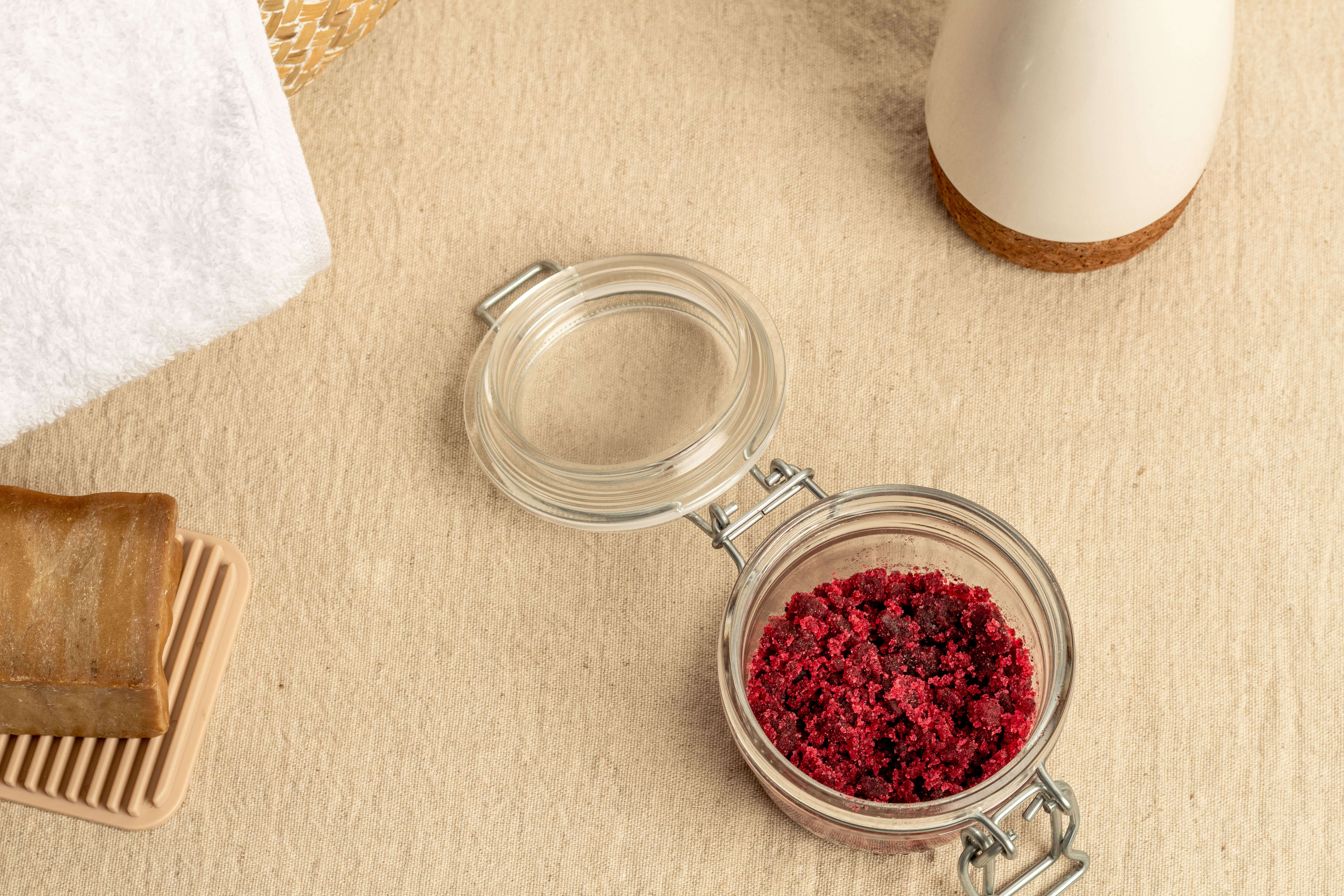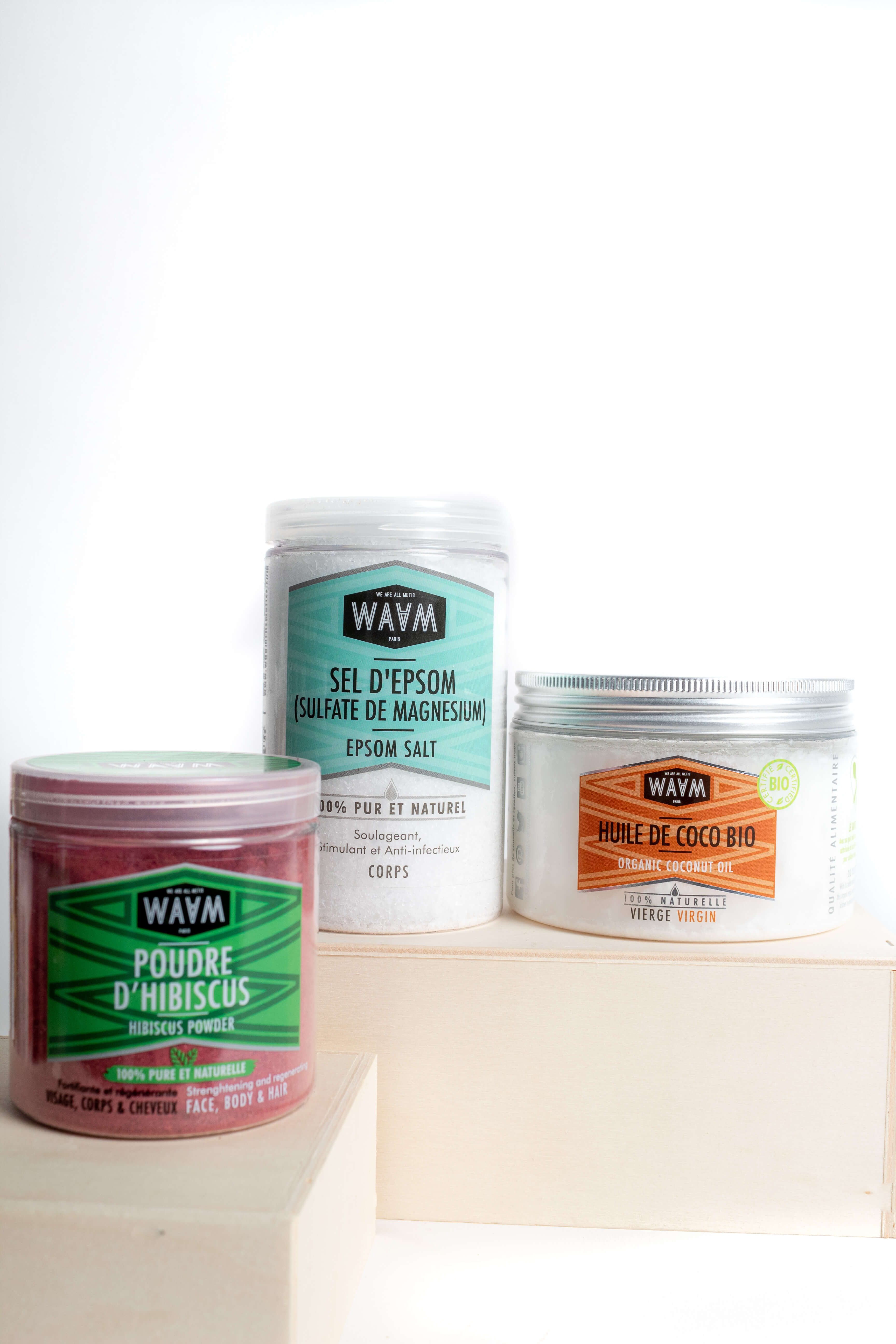 Recipe
— First pour the salt into your bowl.
— Then add the two tablespoons of hibiscus powder and mix until the powder coats all the salt.
— ou can now add the coconut oil. Remember to melt it before adding it to the salt-powder mixture. Gently mix all the ingredients.
— Pour the scrub in a nice jar, if you want to offer it as a gift or a clean container that you will keep away from humidity.
— Your hibiscus powder scrub is ready.
You can make the recipe up to 8 times from the ingredients listed above.
How to use the body scrub with hibiscus powder ?
The exfoliation must be carried out after a shower or a bath. Apply the treatment to your still damp skin and exfoliate using circular movements. You can scrub all parts of your body with this scrub, except the face.
Once your whole body is exfoliated, you can rinse your skin with lukewarm to hot water.
Dry yourself and nourish your skin with a cream, a balm, a treatment that you like. Also take advantage of the antioxidant power of hibiscus powder.
Zoom on Epsom salt
Also known as magnesium sulphate, Epsom salt is extracted from natural underground deposits.
Epsom salt facilitates the elimination of toxins. It is rich in magnesium and has a soothing function.
Its soft texture, pleasant to the touch, cleans the pores in depth.