Glitter shower oil
Make a glittery shower oil and sublimate your skin with softness
Soft, sparkling skin with glittering shower oil
We offer a very simple recipe to beautify our base cleansing oil. This glittery shower oil will take care of your body while making your cleansing routine fun.
Before starting your DIY recipes, it is important to download the recommended hygiene rules HERE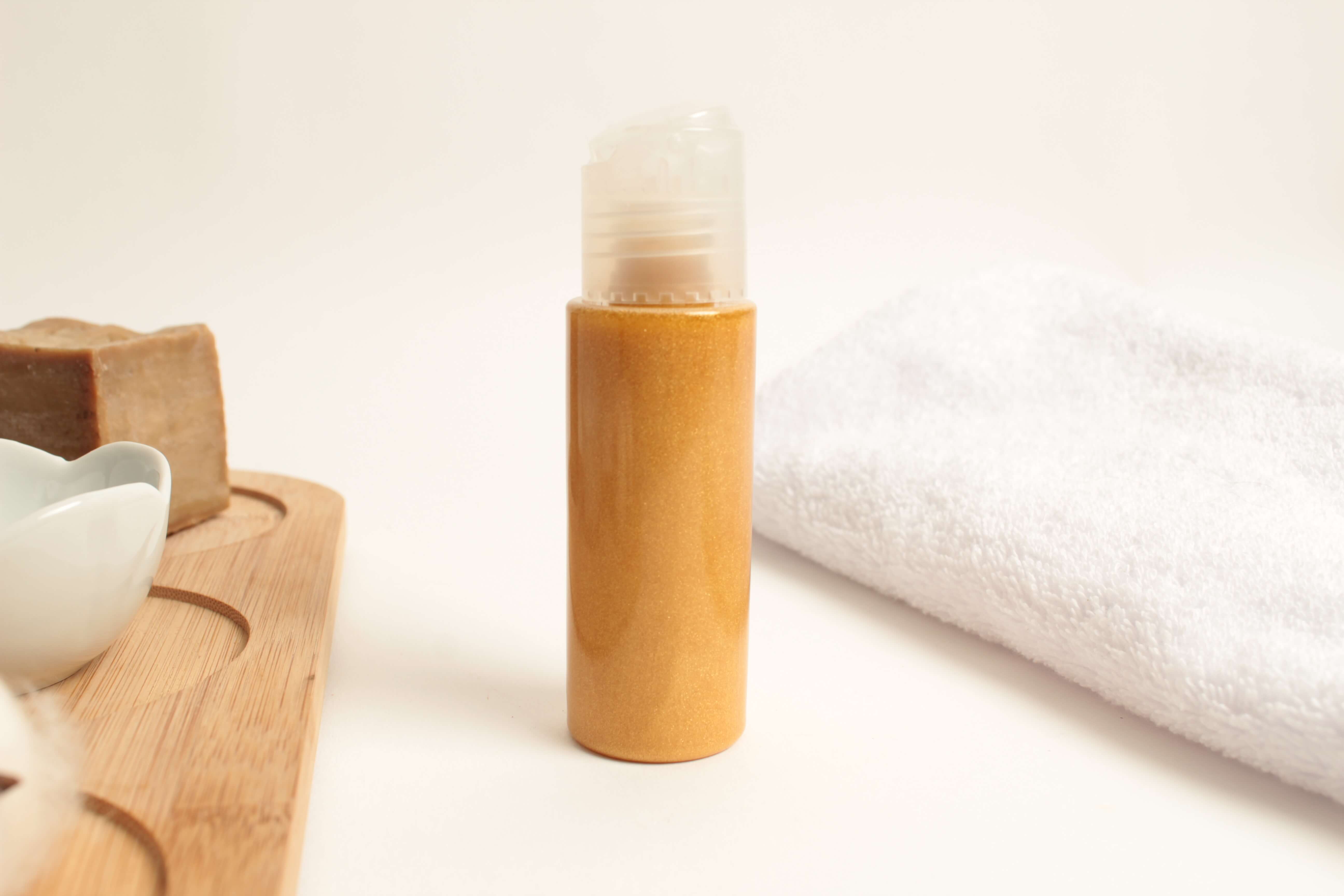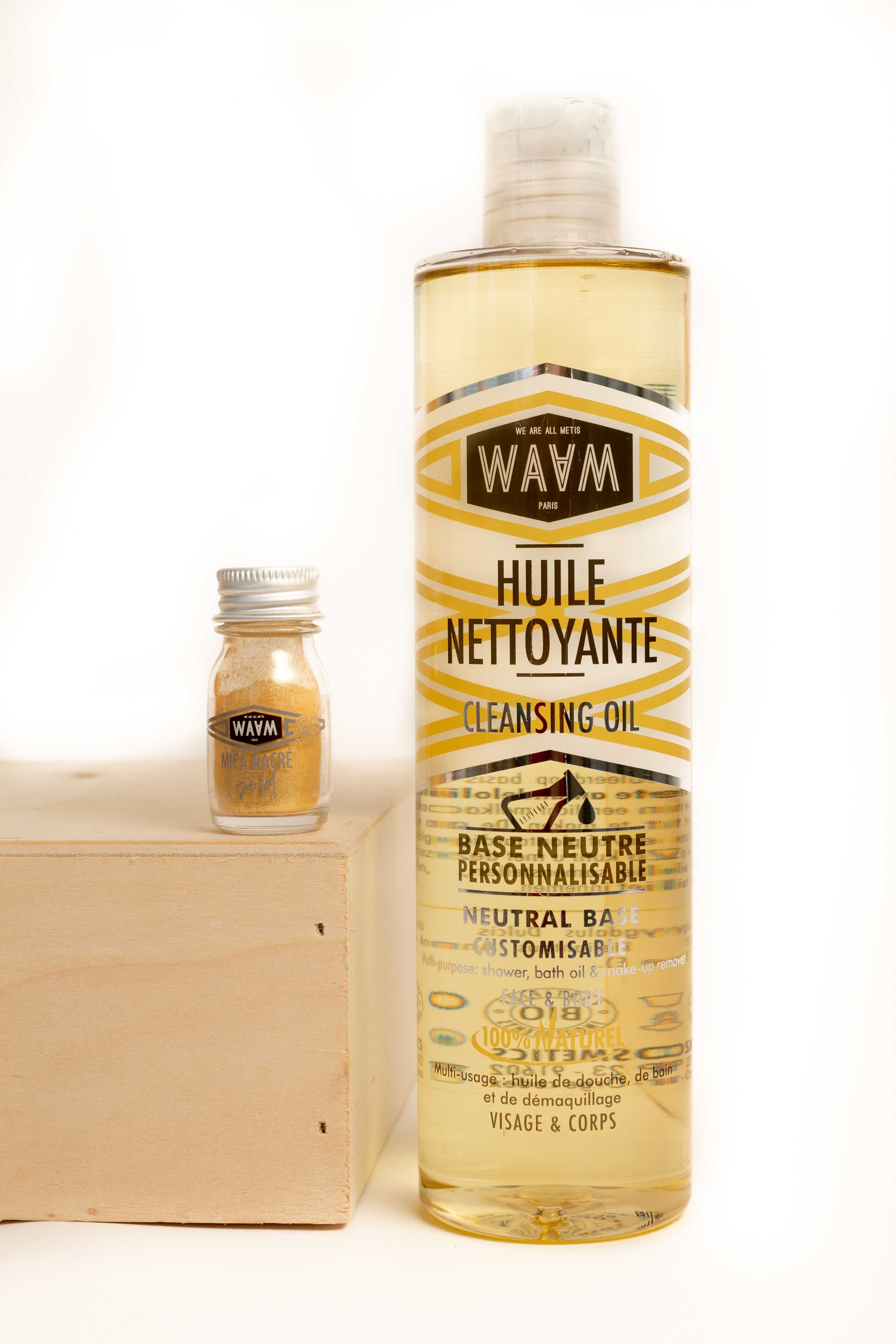 Recipe
— Weigh in your bowl the cleansing oil base and the micas. Mix strongly to obtain a homogeneous solution.
— Transfer your glittery shower oil to a container.
— Your recipe is finished.
— We advise you to shake the container before each use.
How to use your shower oil ?
Apply the shower oil to the body by rubbing lightly and then rinse: Your skin is clean, soft and hydrated !
Focus on the micas
The word mica comes from the Micare morning which means to shine, to sparkle. Natural mica has been used since the 1970s as pearlescent pigments in cosmetics.
Indeed, these small particles make it possible to reflect the light thus obtaining this pearly and brilliant effect.
Our micas powders are 100% natural and mineral. We guarantee products of excellent quality, with preserved properties.