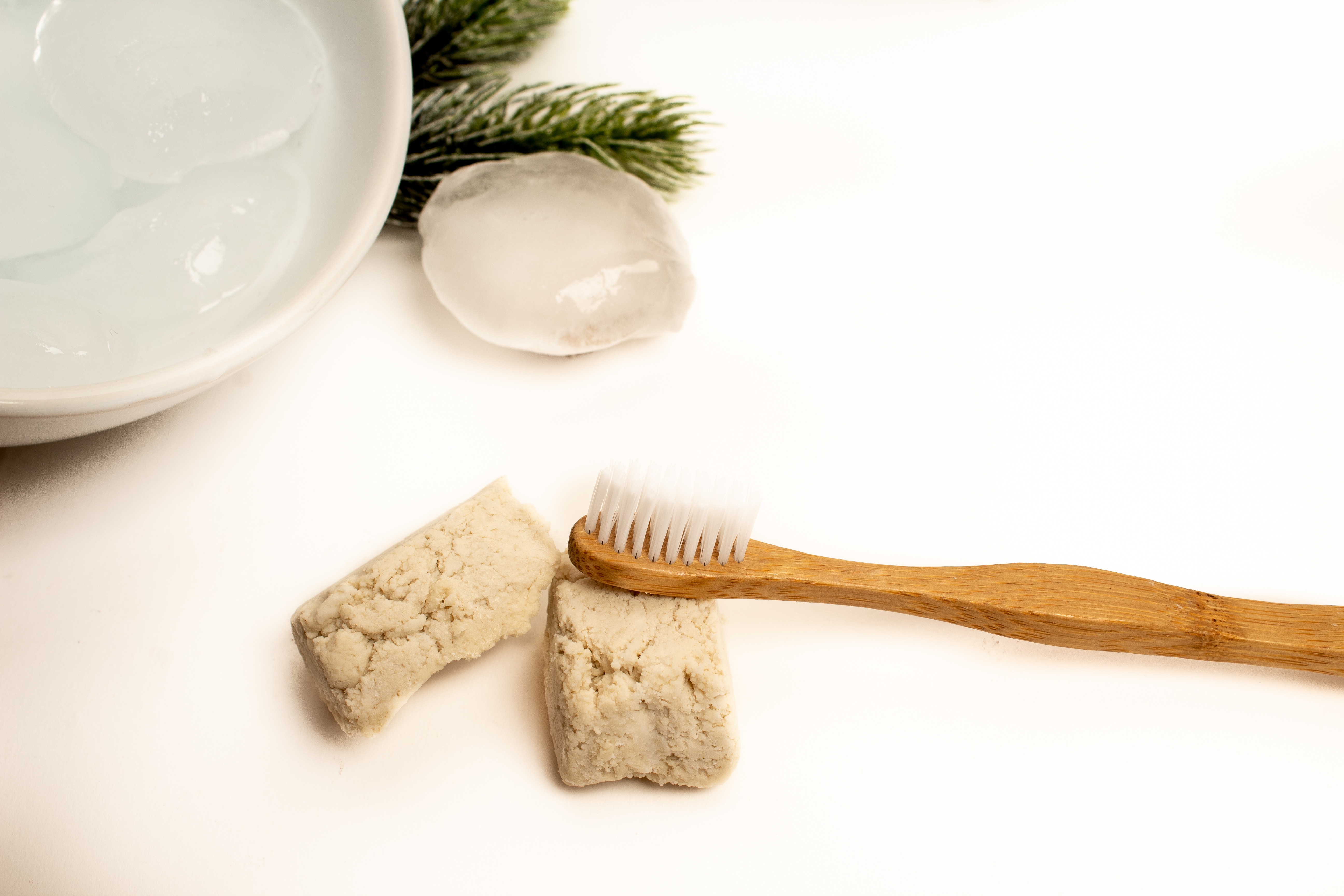 The ultra strong mint solid toothpaste
REC180
We offer you a recipe of solid toothpaste with mint
Make your ultra strong mint solid toothpaste

Before starting your DIY recipes, it is important to download the recommended hygiene rules HERE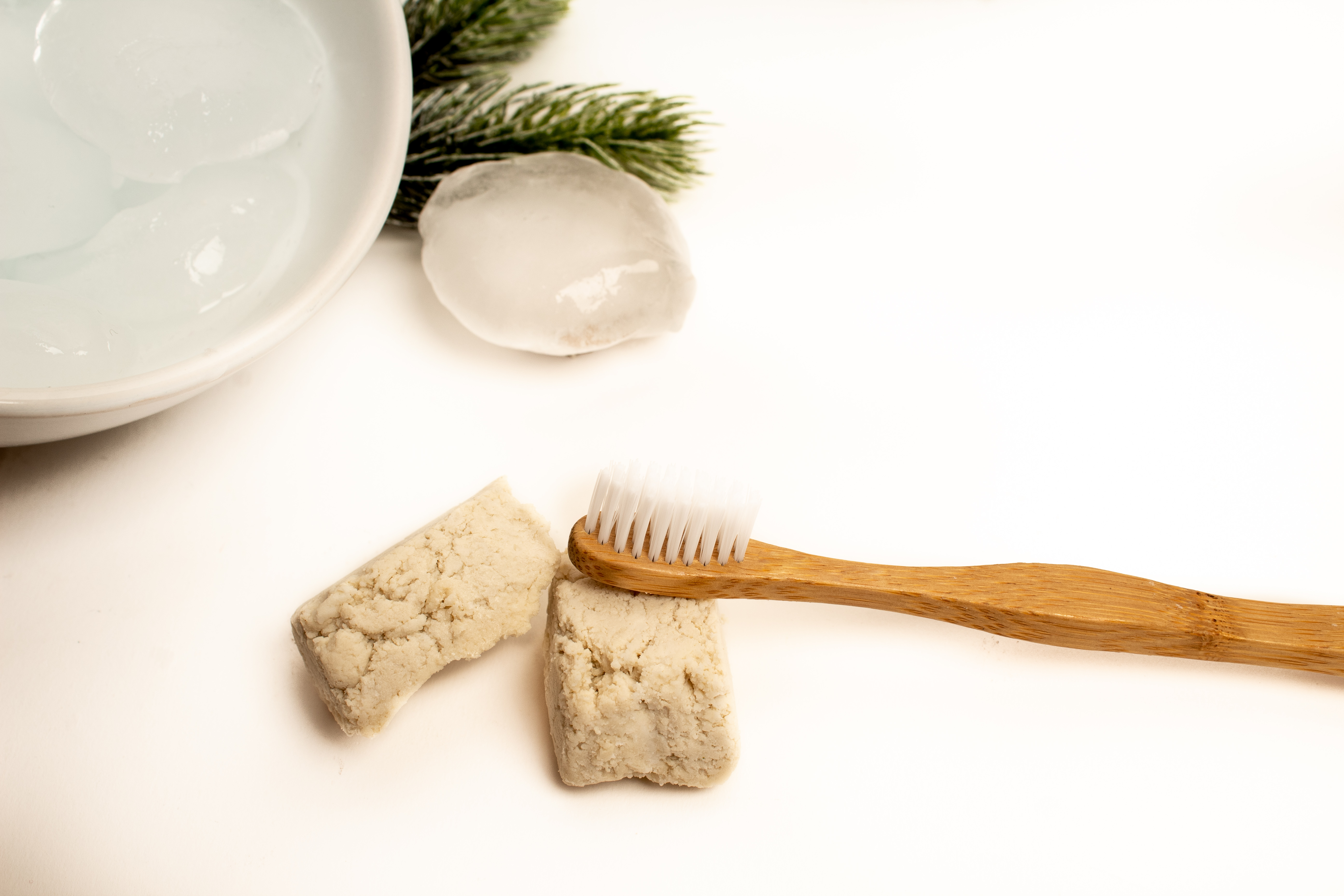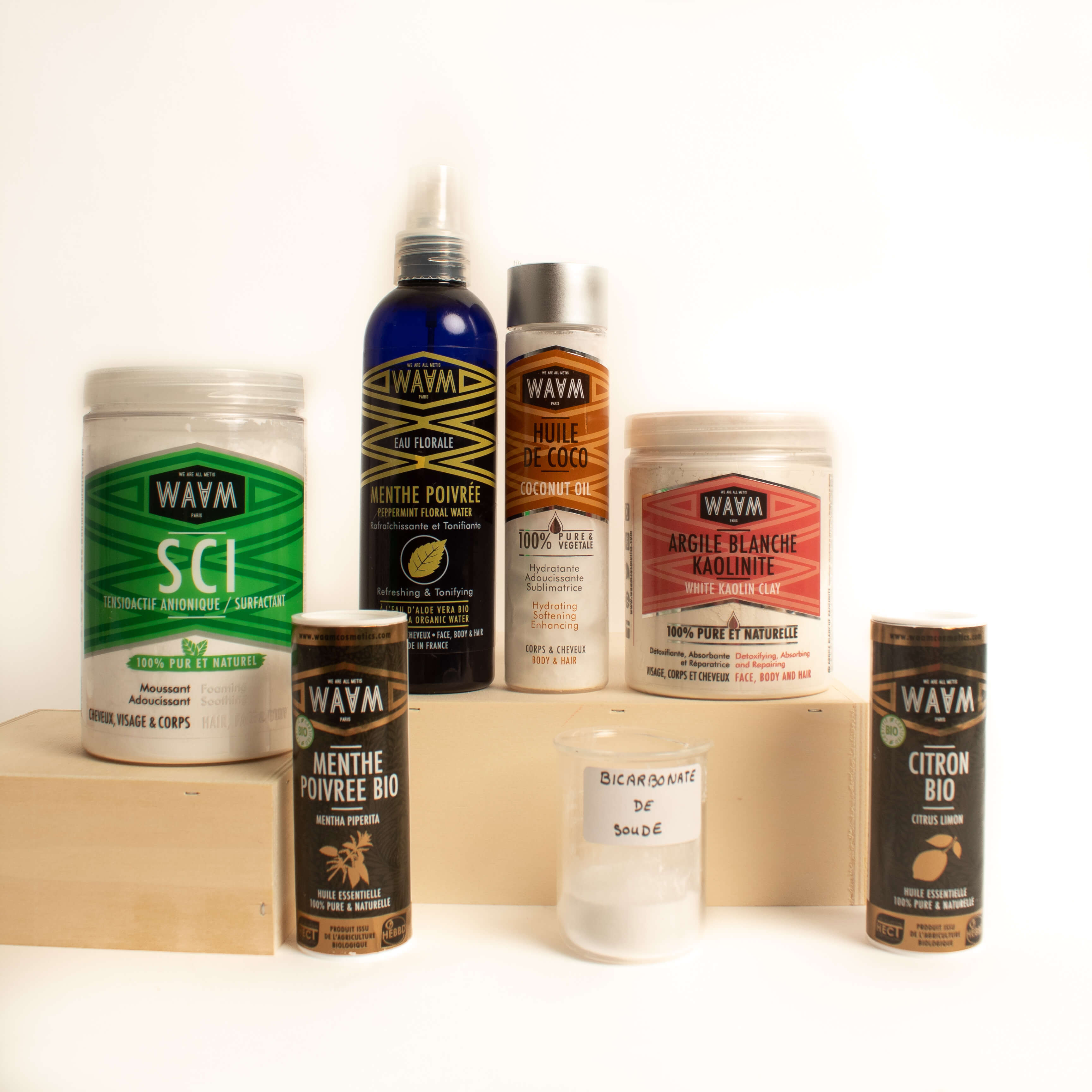 Equipment :
- 1

bowl 

for mixing ingredients.

 

Choose one that resists a double boiler

- 1 tablespoon
- 1 scale
- 1

container

to store your toothpaste or a silicone mold to give it the shape you want
Recipe
— Place a pan on the fire with a bottom of water for your double boiler. Pour the SCI and coconut oil into the bowl. Place the bowl in the double boiler. Let it heat gently until you get a paste.
— Remove from the heat and add the white clay, baking soda, water and essential oil in batches and mixing very often.
— You get a fairly compact dough. Pour it in a container or in a silicone mold if you want to give shape to your solid toothpaste.
— Let dry at room temperature or cool.
— Your solid toothpaste is ready.
You can make the recipe up to 9 times from the products mentioned above.
How to use your solid toothpaste?
To use your solid toothpaste, simply moisten your toothbrush. Then, rub it gently on the solid toothpaste. You can brush your teeth.
Repeat the operation if necessary.
We recommend that you keep your solid toothpaste in a clean, dry place.
Why choose solid toothpaste?
Solid toothpaste is healthier in terms of composition than conventional toothpaste. These contain many controversial ingredients.
With solid toothpaste, or any other toothpaste with a cleaner composition, you can wash your teeth effectively while preserving your teeth and gums.
Essential oils should be used with care. Keep out of the reach and sight of children.
Do not use pure. Do not use in children, pregnant or nursing women, and people sensitive to essential oils.
Consult a health care professional for drug treatment or other uses.
Perform a test in the bend of the elbow 48h before application.
Limonene, Linalool, Benzyl alcohol, Citral, Eugenol