Face mask and exfoliant
REC182
To take care of your skin we offer you today a two in one mask. It will both detoxify your skin and cleanse it thoroughly.
Make an exfoliating face mask
To take care of your skin, we now offer a two-in-one mask. It will both detoxify your skin and thoroughly cleanse it. Indeed when rinsing your mask small grains will appear to exfoliate your face.
Before starting your DIY recipes, it is important to download the recommended hygiene rules HERE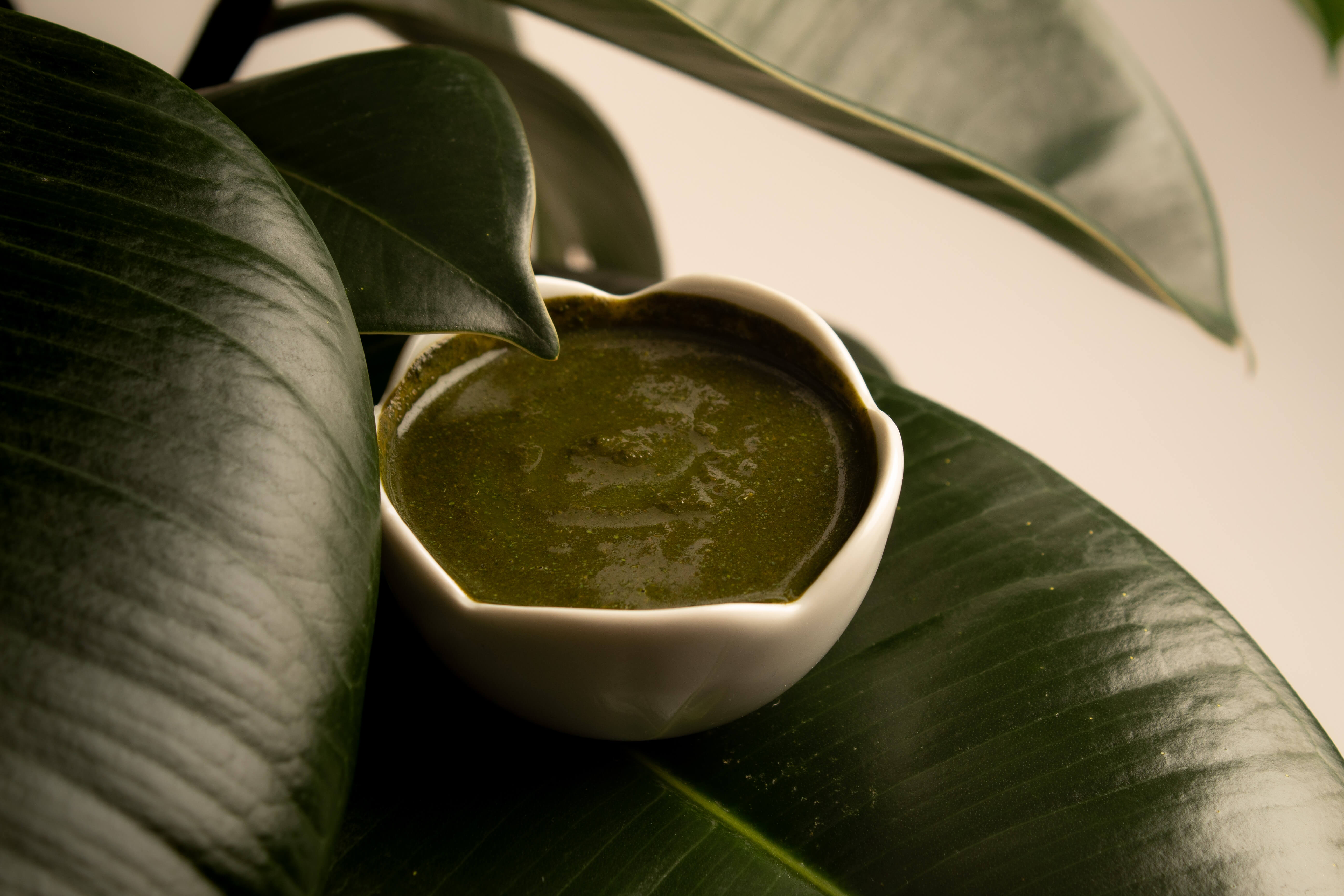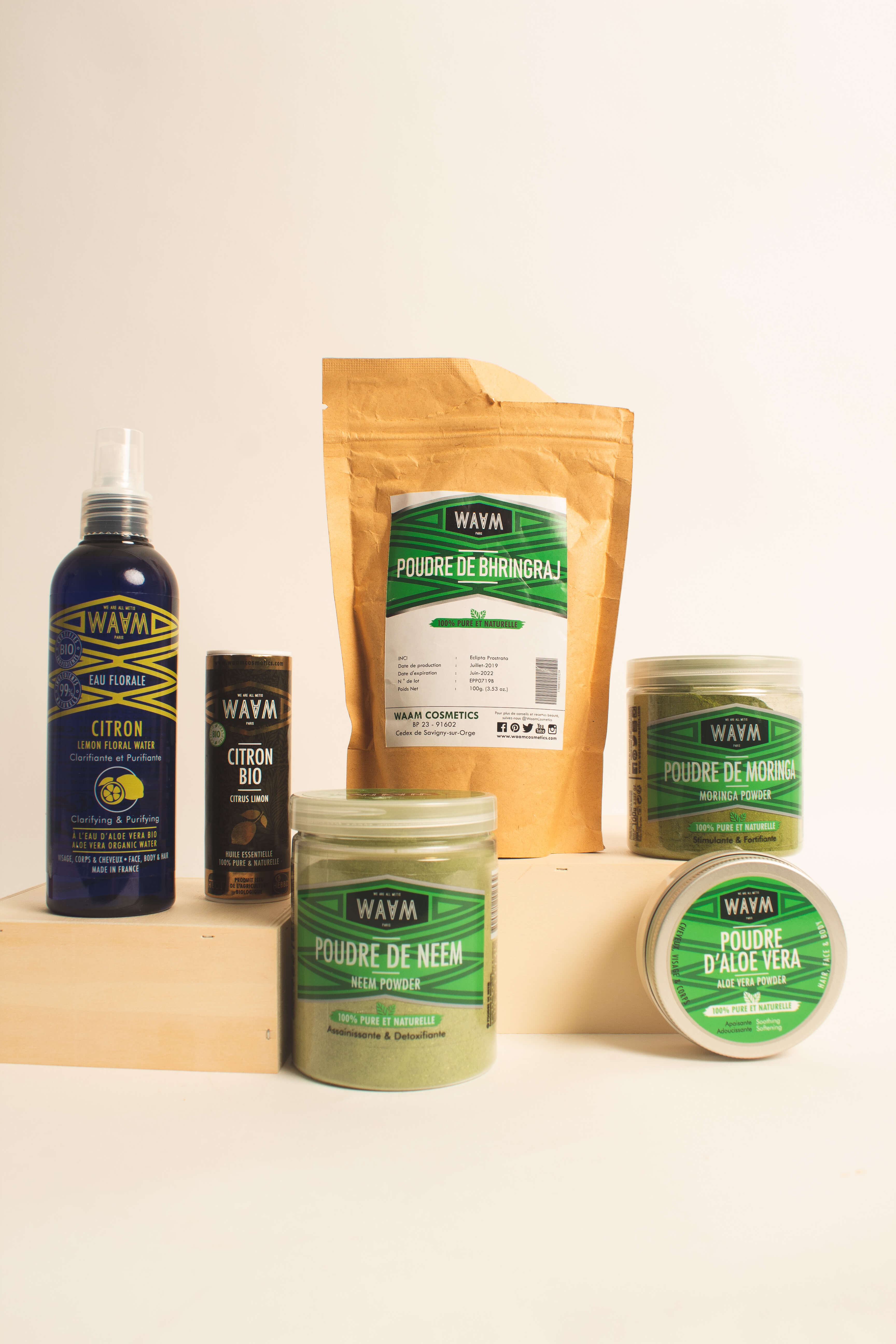 Recipe
— Weigh the powders and mix them.
— Weigh the lemon floral water and gradually add it to the powder mixture.
— Shake vigorously between each addition of water.
— Finish by adding the essential oil.
— Your mask is ready.
You can make the recipe up to 4 times from the products mentioned above.
How to use your mask ?
On previously washed skin, apply your mask by making slight circular movements on the face.
Leave for 5 minutes then rinse with warm water and dry.
Remember to moisturize your face with a vegetable oil or moisturizer after your mask.
The benefits of facial mask and exfoliant
Moringa powder is considered the superfood of this treatment. It contains many vitamins, minerals and amino acids. It will purify the skin while gently stimulating it.
Neem powder is excellent for helping to purify and detoxify the skin. It tightens skin pores and regulates sebum.
Aloe vera powder contains polysaccharides and is very rich in water. Its richness in amino acids, minerals and vitamins gives it incredible virtues for the skin. This powder is moisturizing, nourishing, soothing, healing ... It allows our mask not to attack your skin and bring a nourishing side.
Bhringraj powder soothes irritated skin while deeply repairing it.
This mask is for single use only, it cannot be kept.
Repeat the operation every 15 days or once a month, depending on the needs of your skin.
Essential oils should be used with care. Keep out of reach and sight of children.
Do not use pure.
Do not use in children, pregnant or nursing women, and people sensitive to essential oils. Consult a health care professional for drug treatment or other uses.
Do a test in the bend of the elbow 48h before application.
Some essential oils are photo-sensitizing: avoid sunbathing after applying a product containing these essential oils.
Limonene, Benzyl alcohol, Citral