Soothing face mask
REC133
An easy recipe for soothing face mask, especially for tight skin. But also for those damaged by climatic conditions or attacked by creams and treatments against pimples.
Create a soothing mask for skin that is tight and/or irritated
Before starting your DIY recipes, it is important to download the recommended hygiene rules HERE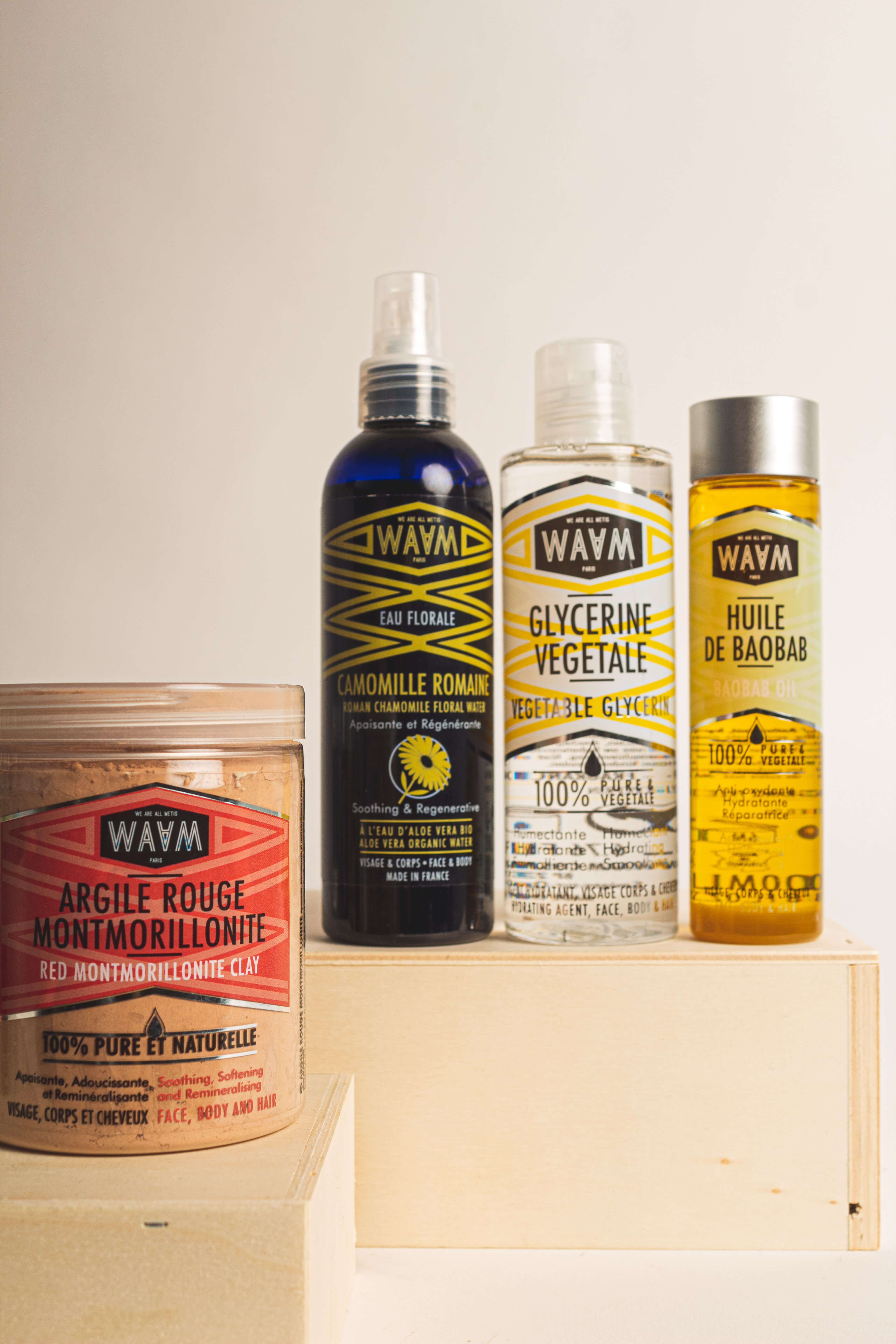 Recipe
— Weigh the glycerin and floral water. Mix.
— In a second bowl, weigh the red clay. Gradually add the red clay to the preparation, mixing vigorously. Finally add the baobab oil. Your mask is ready.
— This recipe should be used right away.
You can make the recipe up to 10 times from the ingredients listed above.
How to use your mask ?
Apply your mask on your clean, dry face. Leave your treatment on for 10 minutes. Attention the mask should not dry on your skin and always remain wet.
Zoom on the ingredients
Red clay is rich in trace elements. It promotes blood circulation, eliminates impurities, regulates sebum production, brightens the complexion, restores good looks, purifies the skin and soothes irritations.
Chamomile floral water is a real beauty ally for sensitive and irritated skin. It purifies the skin and makes it more toned.
Vegetable glycerin helps keep the skin hydrated thanks to its moisturizing power.
Baobab oil restores all its elasticity to the skin thanks to its richness in vitamins A, D, E and F. These molecules intervene and promote cell renewal. This oil is nourishing, hydrating, emollient and softening.