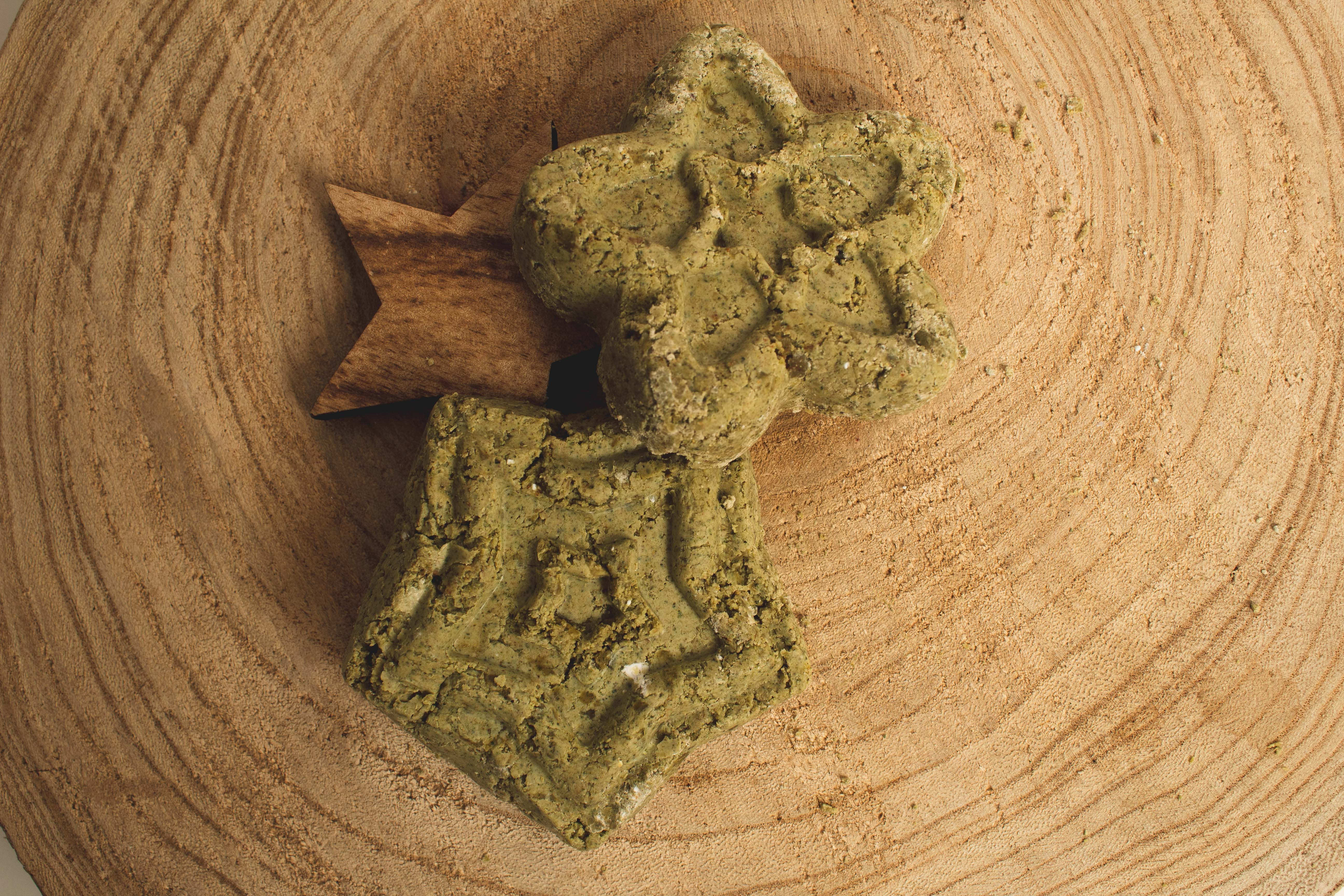 Nourishing solid shampoo
REC201
We offer you a nourishing solid shampoo recipe. The solid shampoo is very economical and zero-waste. With a single bar you can achieve many shampoos.
Make a nourishing solid shampoo
Before starting your DIY recipes, it is important to download the recommended hygiene rules HERE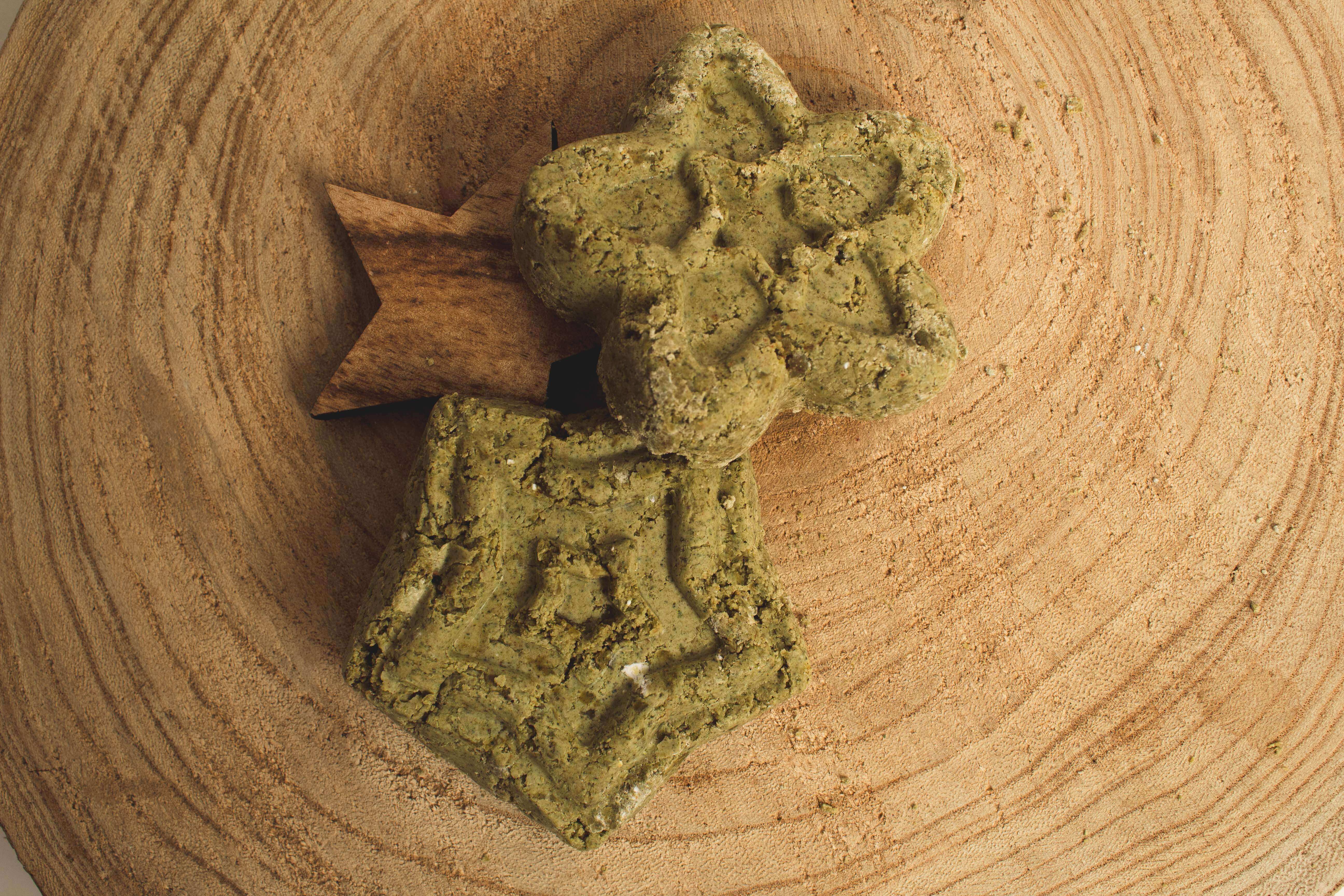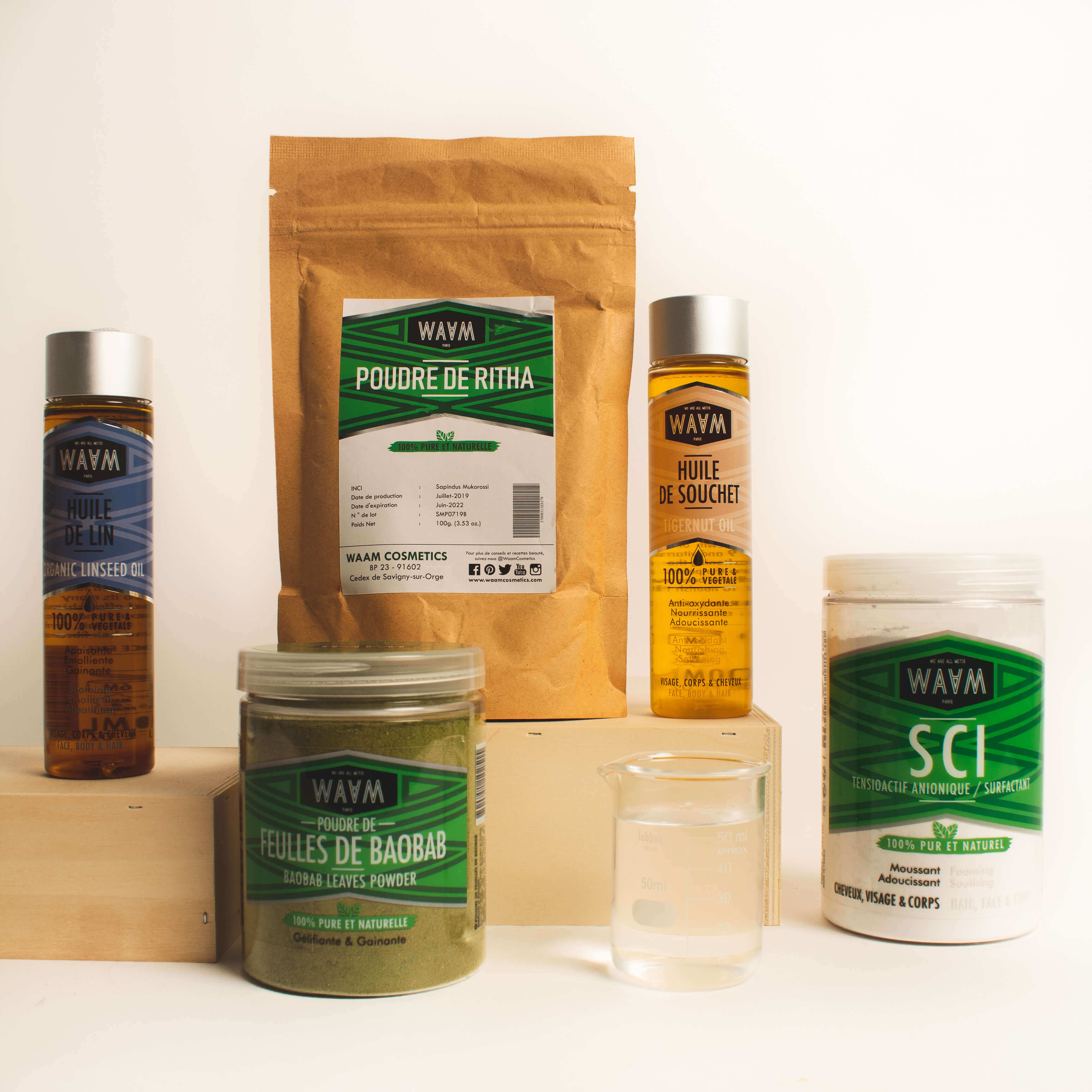 Recipe
— Place your bowl in a double boiler over low heat. Pour the SCI there (put a cloth or a mask in front of your nose and your mouth when you handle this ingredient because it is very volatile and makes cough and sneeze).
— Then add the baobab leaf powder and the ritha powder, mixing to obtain a homogeneous preparation with the SCI. Pour the oils one after the other and mix. Finally add the water and stir with the whisk.
— You must obtain a homogeneous paste which should not stick to your fingers.
— You now put your preparation in a silicone mold (or two small molds).
— Spread it well with your fingers so that it fits the shape of the mold. Let it sit in a dry place for 24 hours. You can then unmold your solid shampoo and use it.
You can make the recipe up to 3 times from the ingredients listed above.
Zoom on the ingredients :
Baobab leaf powder also called Lalo powder is rich in protein, calcium and polysaccharides. It nourishes and maintains hydration of the hair. Its coating power is very interesting. You can apply it on all hair types, especially curly and frizzy hair. It facilitates the disentangling of the hair without weighing it down.
SCI (Sodium Cocoyl Isethionate) is a natural surfactant from coconut. Thanks to it, your solid shampoo will keep its shape and it allows foaming part of your preparation. SCI also has softening properties.
Flaxseed oil is rich in Omega 3 and 6 as well as vitamin A, B, E and K. It nourishes and softens the hair. This oil restores strength and density to fine hair.
Nut oil nourishes the hair fiber in depth and restores shine and suppleness to the hair.