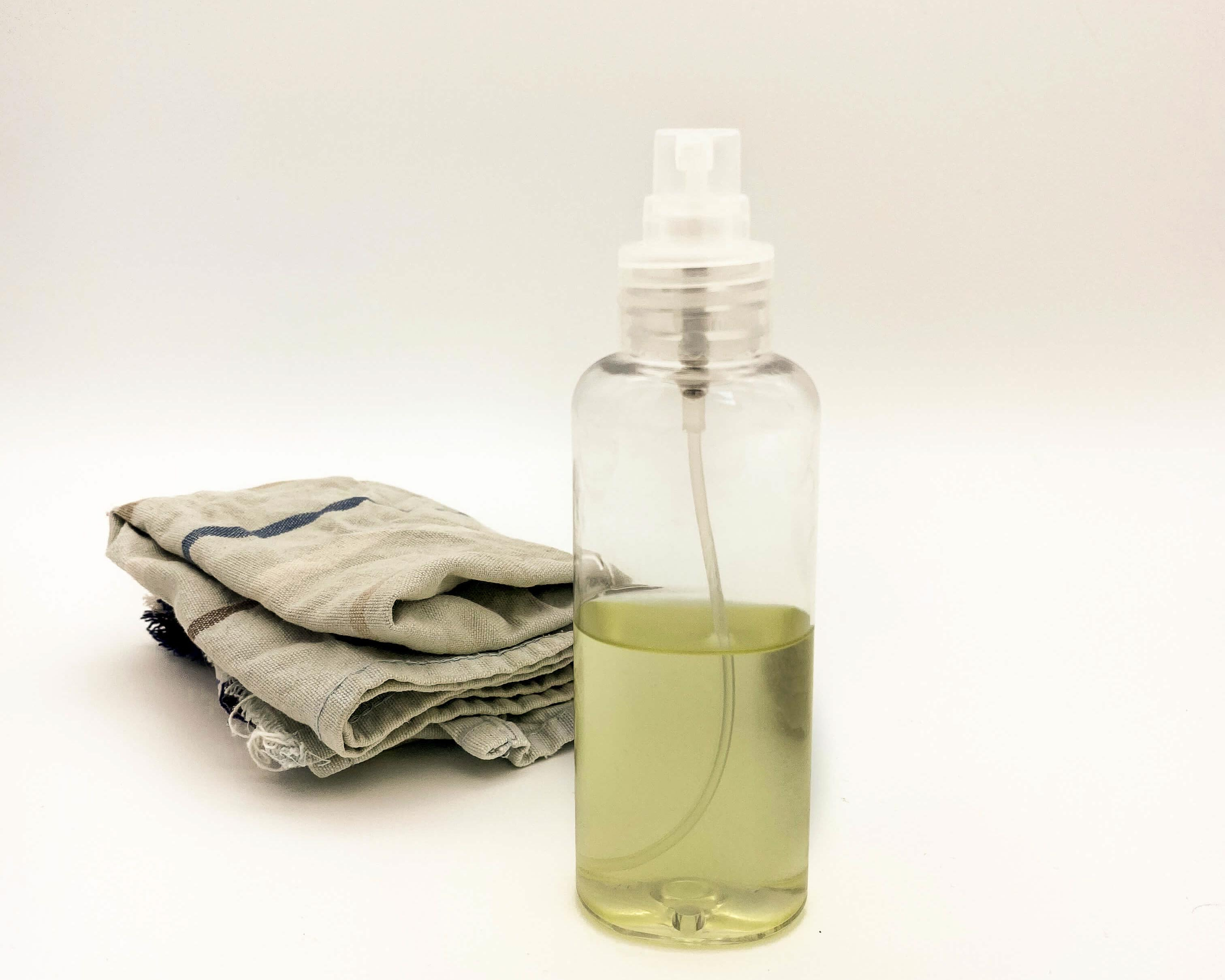 Cleaning spray for surfaces
REC214
Make an all-natural multi-surface cleaning spray
Make your cleaning spray for surfaces 
We offer you a recipe for cleaning and disinfecting your interiors, your furniture, your surfaces..
It is a very simple recipe, composed mainly of alcohol.
It is important to check that your surfaces are suitable for this product.
Before starting your DIY recipes, it is important to download the recommended hygiene rules HERE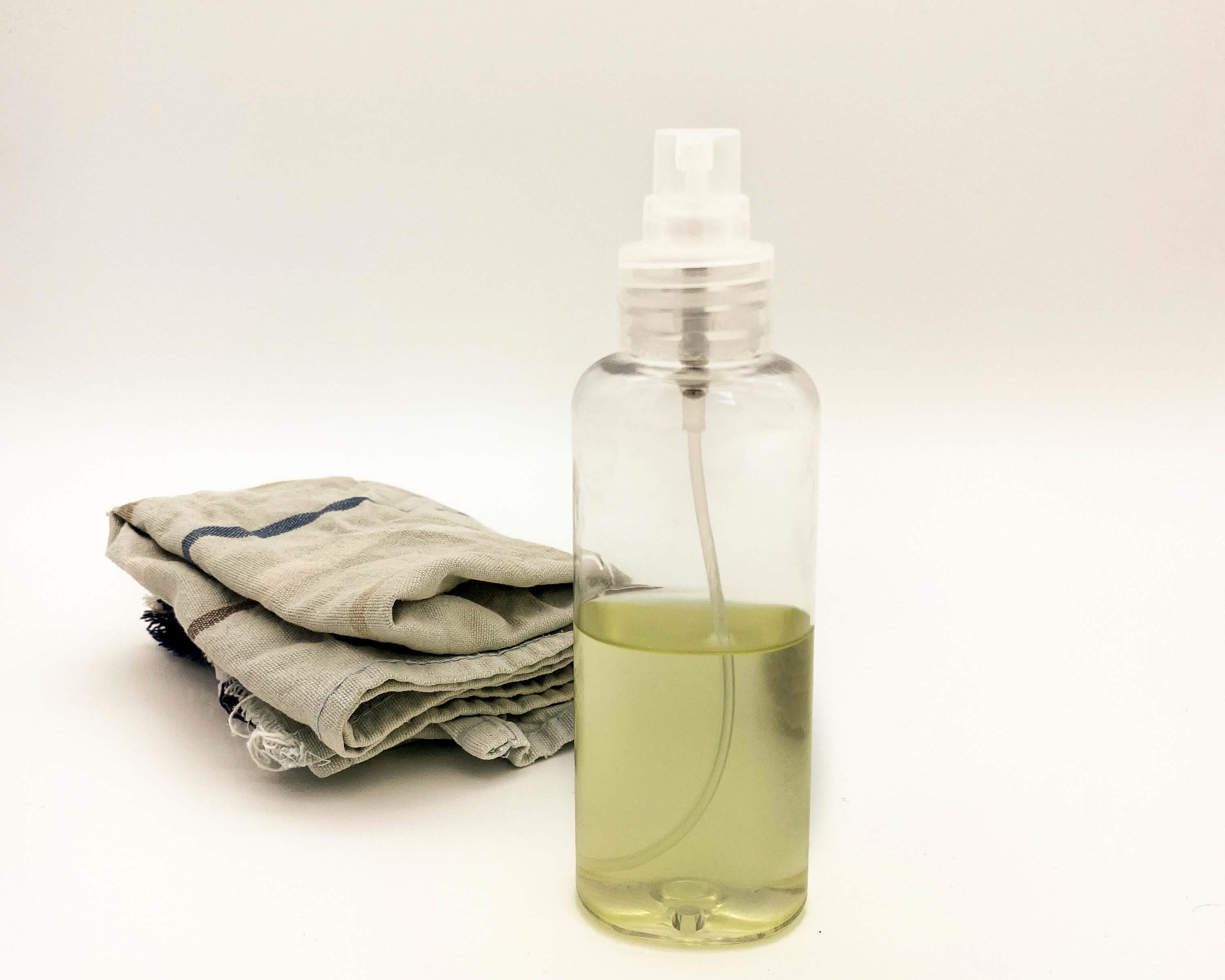 Recipe
— Mix the gentle washing gel base, vegetable glycerin and lemon floral water.
— Add the alcohol.
— Transfer the mixture to the container. Add the ravintsara essential oil.
You can make the recipe several times from the products mentioned above.
How do I use your surface wash spray?
We advise you to shake the bottle before each use.
Spray the surface to be cleaned with the spray. Then clean with a dry cloth or sponge as with a conventional cleaner.
Focus on the ingredients
Alcohol will disinfect and clean the surfaces.
Ravintsara essential oil is well known for its cleansing properties.
Keep out of reach and sight of children. Do not use pure.Do not use in children, pregnant or nursing women, and people sensitive to essential oils.