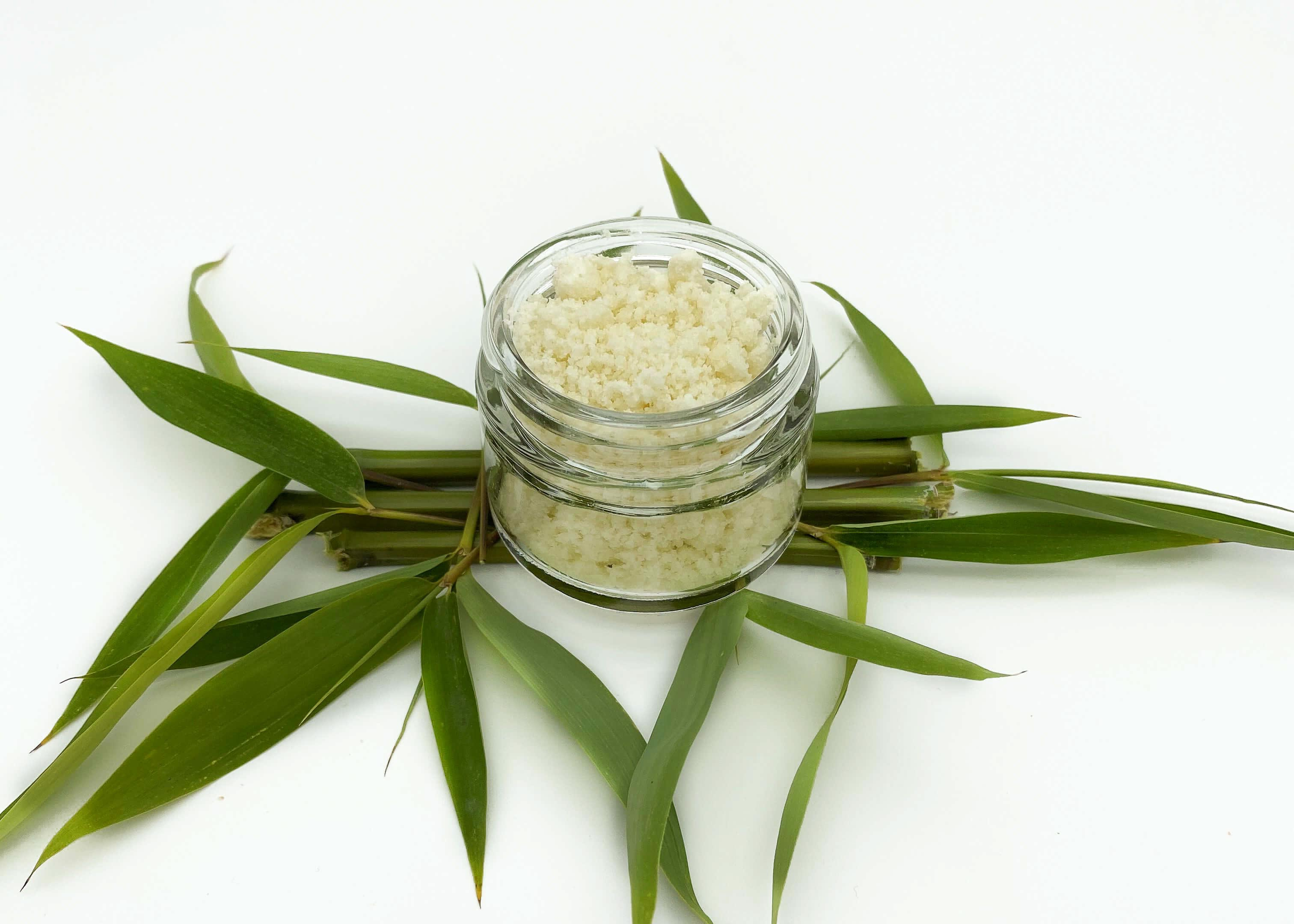 Hand scrub
REC217
Discover a DIY scrub recipe to take care of your hands and avoid dryness
Make a hand scrub
Nous nous lavons souvent les mains, elles sont irritées et abîmées.
Pour prendre soin d'elles, nous vous proposons un gommage qui va permettre d'enlever les peaux mortes et de nourrir votre peau en profondeur.
We have found a solution for you! This mask will deeply hydrate and nourish your skin.
Before starting your DIY recipes, it is important to download the recommended hygiene rules HERE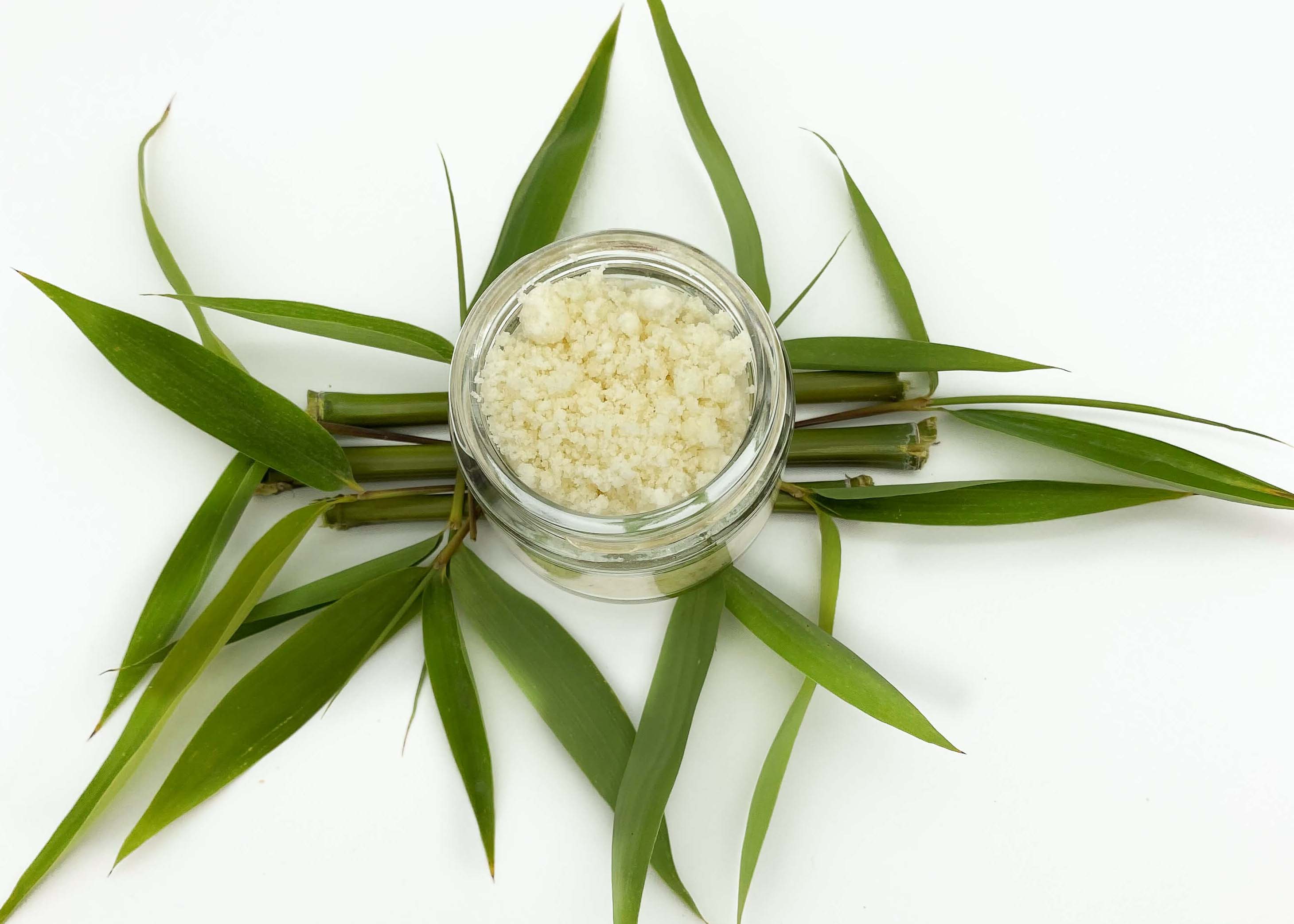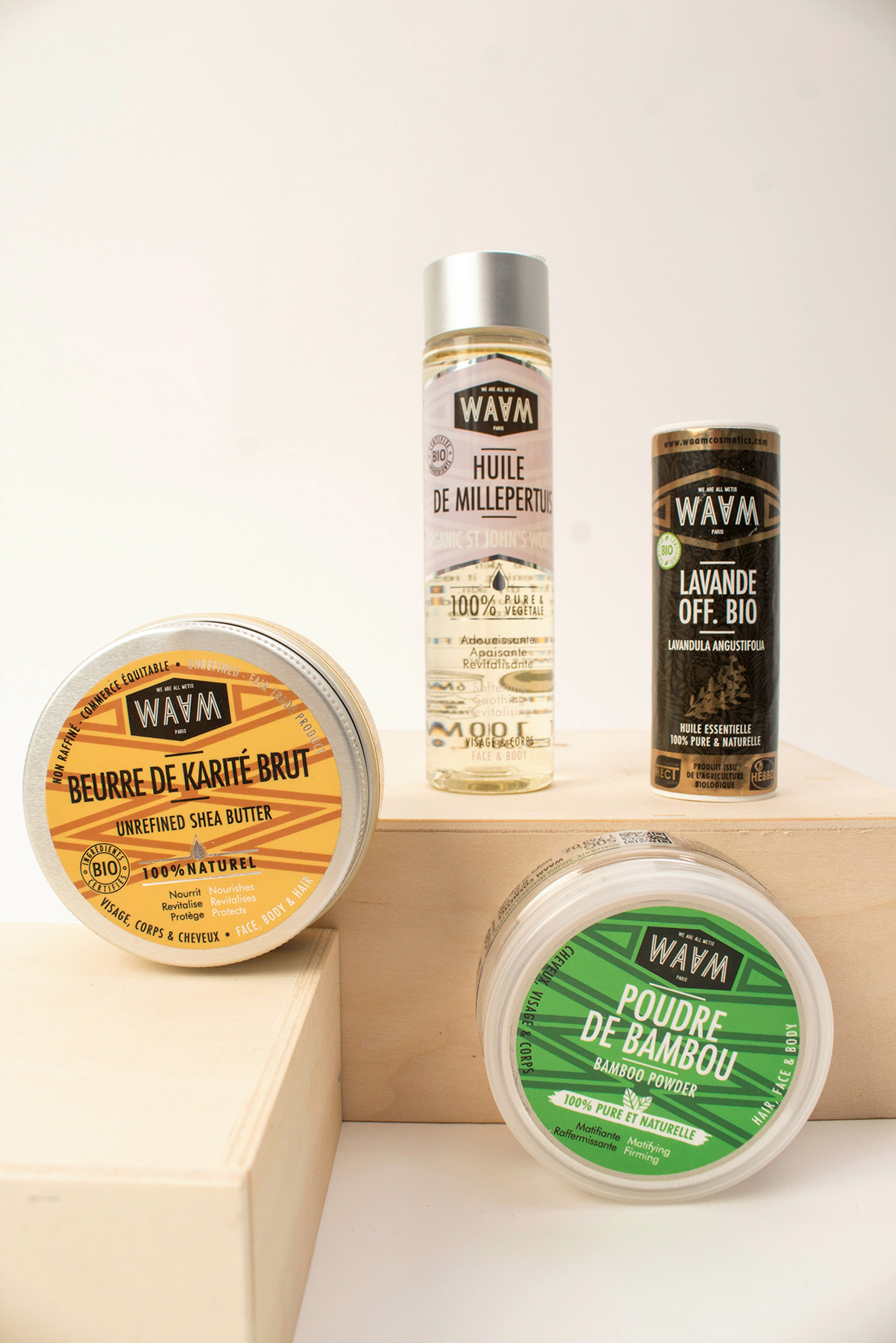 Recipe 
— Combine bamboo powder and St. John's Wort oil.
— Melt the shea butter in a double boiler and add it to the mixture.
— Add the essential oil when the preparation has cooled.
— Transfer your scrub to a container.


You can make the recipe up to 3 times from the products mentioned above.
How to use your hand scrub ?
Apply your scrub on your own hands using small circular movements. Rinse with clear water.
Zoom on the ingredients
Bamboo powder is 100% natural and is extracted from the bamboo stem.
It will beautify your skin and bring all the benefits of a real scrub. Dead cells and impurities will be eliminated.
St. John's Wort oil, soothing and calming, it is ideal for irritated skin.
The essential oil of lavender has soothing, healing and purifying properties.
Essential oils should be used with care. Keep out of reach and sight of children. Do not use pure. Do not use in children, pregnant or nursing women, and people sensitive to essential oils. Consult a healthcare professional in case of drug treatment or for any other use. Make a test in the bend of the elbow 48h before application.
Geraniol, Limonène, Linalool.