Baobab powder cream
REC114
Discover the anti-aging cream recipe with Baobab powder, it will be perfect for mature skin.
Make your baobab cream for mature skin
For this new DIY, we invite you to discover baobab powder.
This powder is made from the fruit of the tree and we integrated it into our anti-aging cream recipe.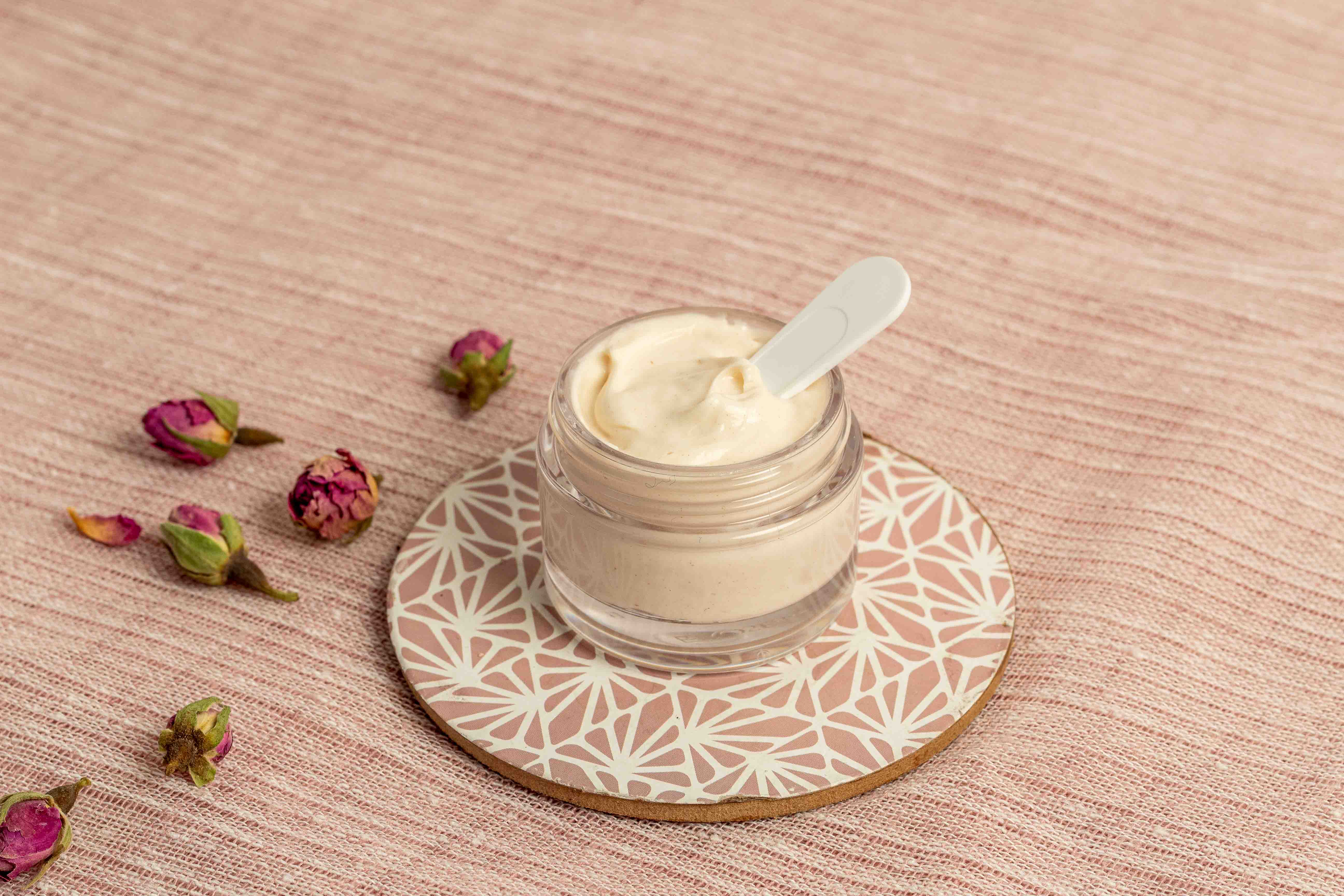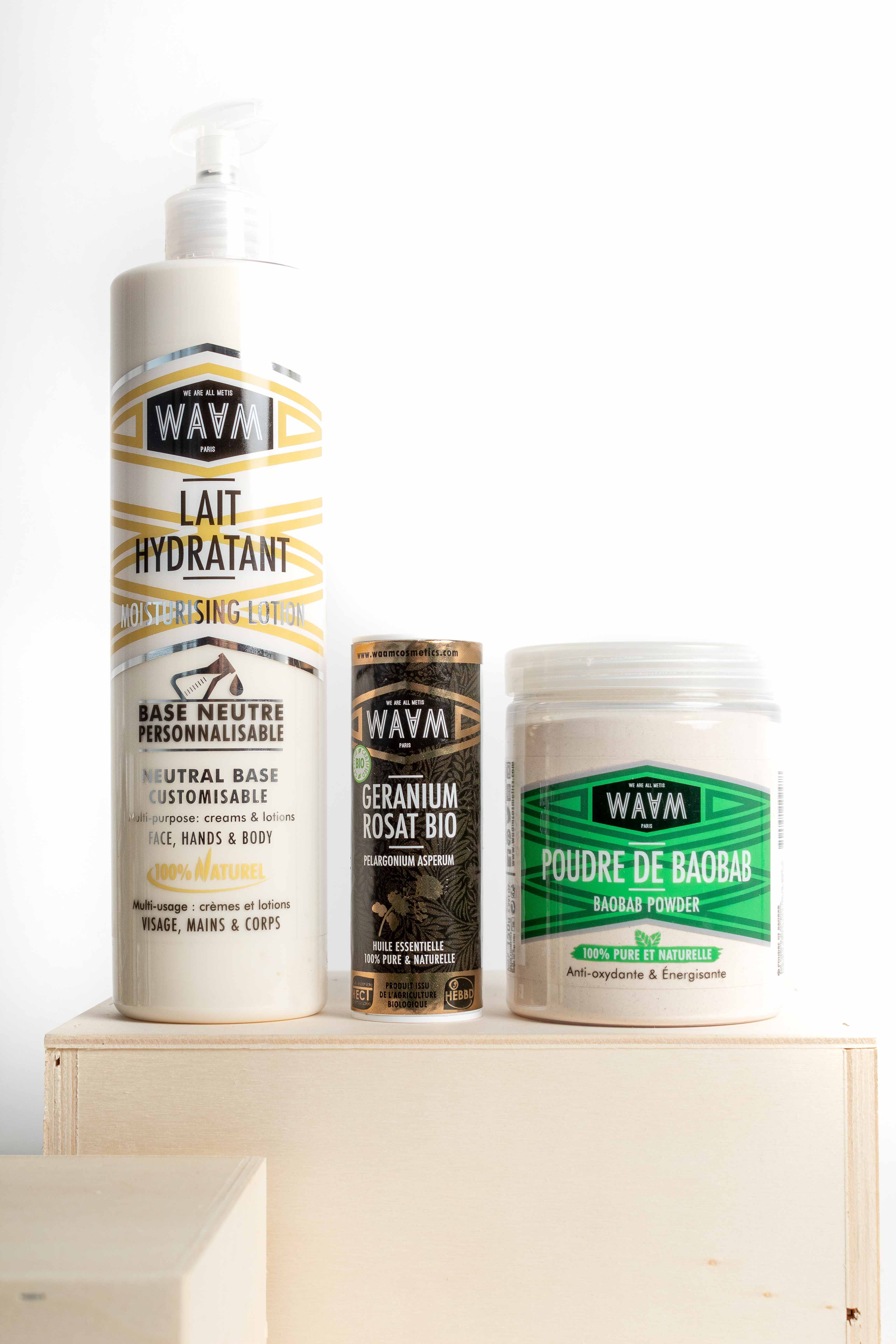 Recipe
— Pour the neutral moisturizing milk base into the bowl.
— Add the baobab powder and mix until you get a smooth and homogeneous texture.
— Finally, add the geranium rosat essential oil and mix again. This last step is optional.
— The face cream is ready.
You can make this recipe up to 10 times from the products listed above.
How to use baobab powder cream?
Apply the cream to clean skin in the morning and in the evening using light massages to facilitate its penetration into the skin.
Extend the application of the baobab pulp cream up to the neck and even on the décolleté. Indeed, these areas, often neglected, age faster than the face.
The benefits of baobab powder cream
This face cream is ideal for taking care of mature skin. Baobab powder has softening properties and will restore elasticity to the skin. Hydration and nutrition will also be there.
Geranium Rosat essential oil has toning, firming and restorative properties, ideal for caring for mature skin.
Consider having an allergy test in the crook of your elbow before adding the essential oil to your recipe. Essential oils should be used with care. Keep out of reach and out of sight of children. Do not use pure. Do not use in children, pregnant or nursing women, and people sensitive to essential oils. Consult a healthcare professional for drug treatment or other uses. 
Benzyl alcohol, Citronellol, Geraniol, Linalool, Citral, Limonene