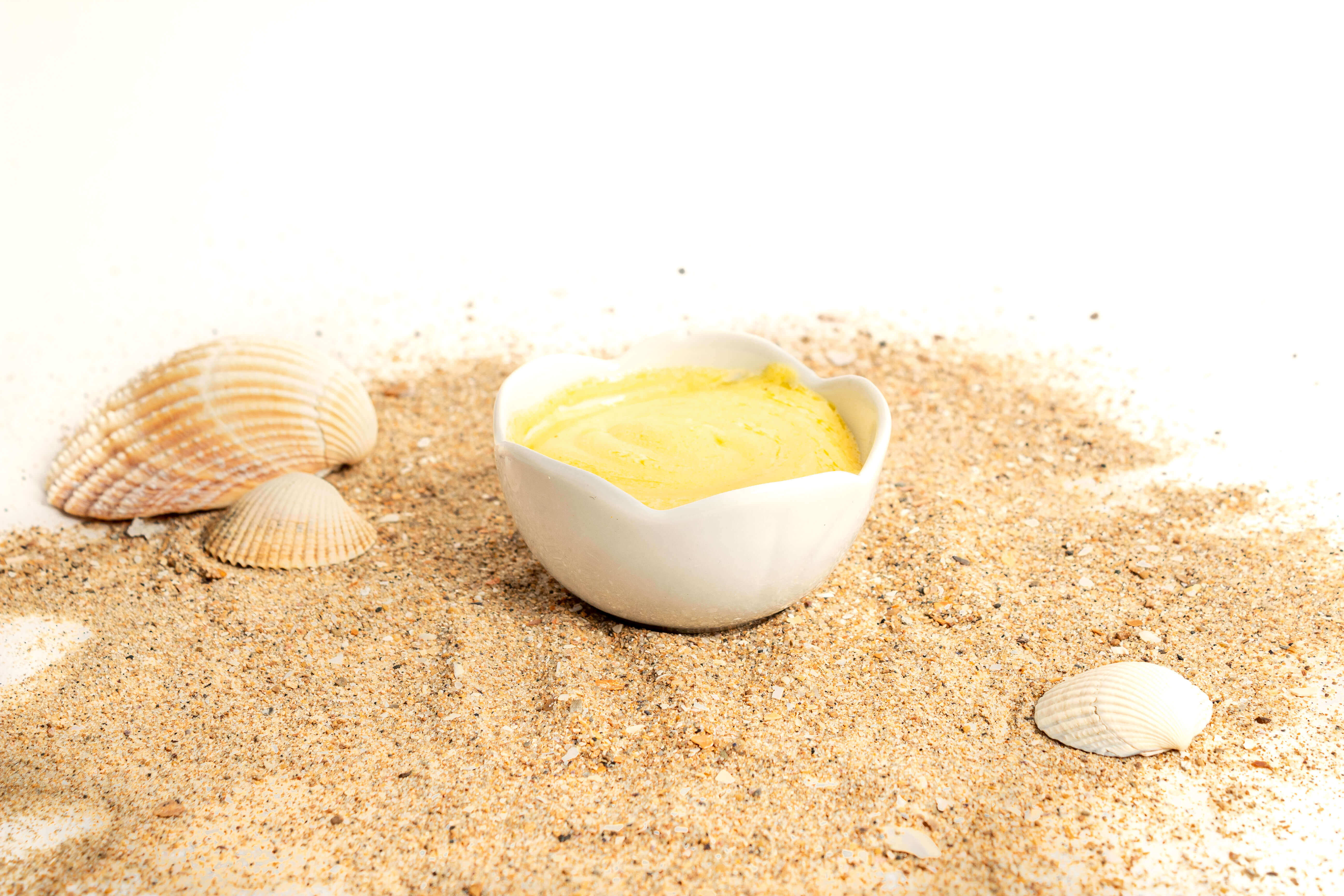 Soothing after-sun milk
REC173
To soothe your skin after sun exposure, discover our soothing after-sun balm
Make a soothing after-sun milk
The sun is out and it feels really good. Many will take the opportunity to bask in the sun sometimes forgetting that while the sun good, also it burns.
Today we offer a simple DIY that will allow you to soothe and repair your skin after long exposure to the sun.
We have chosen to add carrot oil to maintain your tan and prolong the golden skin effect that we like to have in summer.
Before starting your DIY recipes, it is important to download the recommended hygiene rules HERE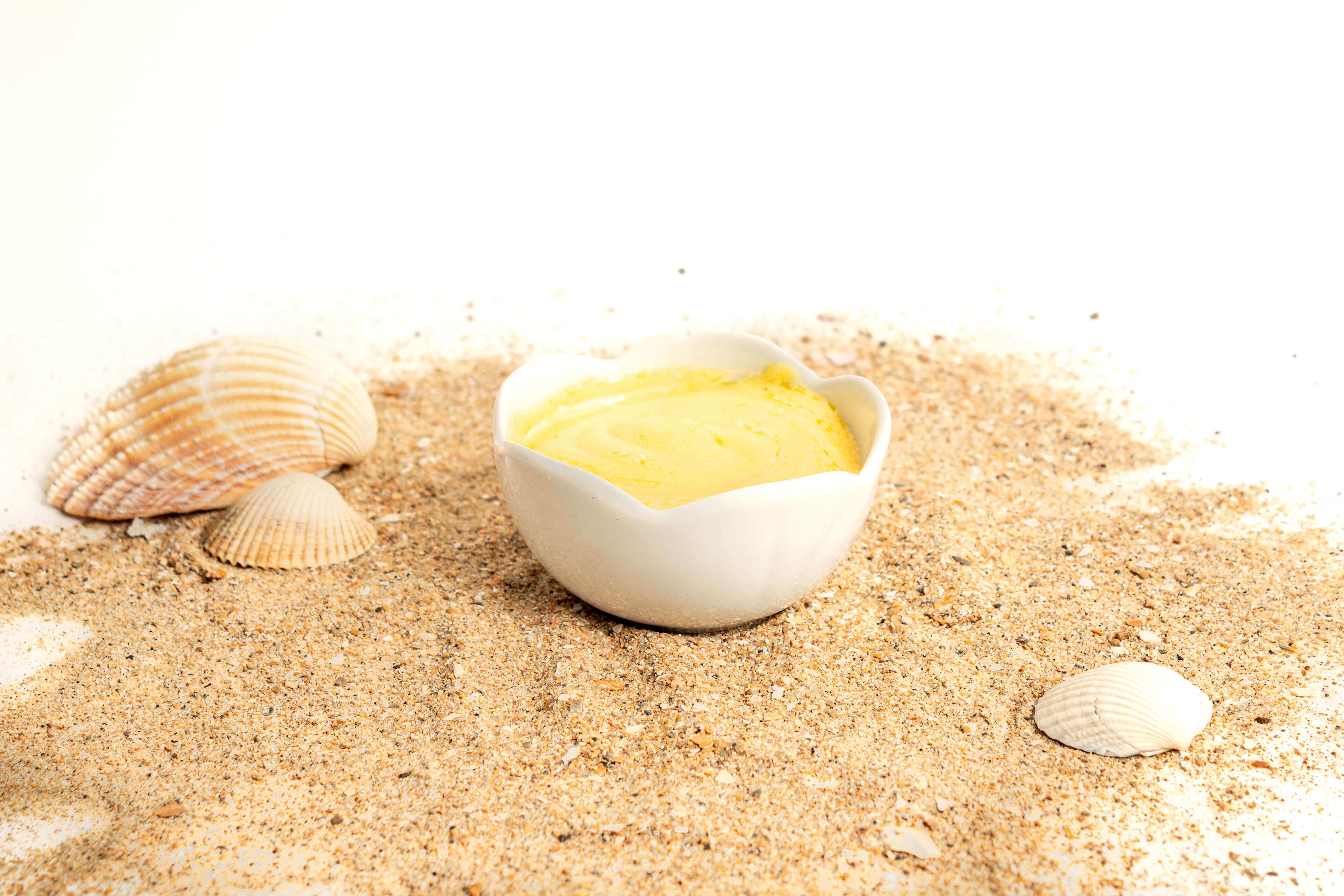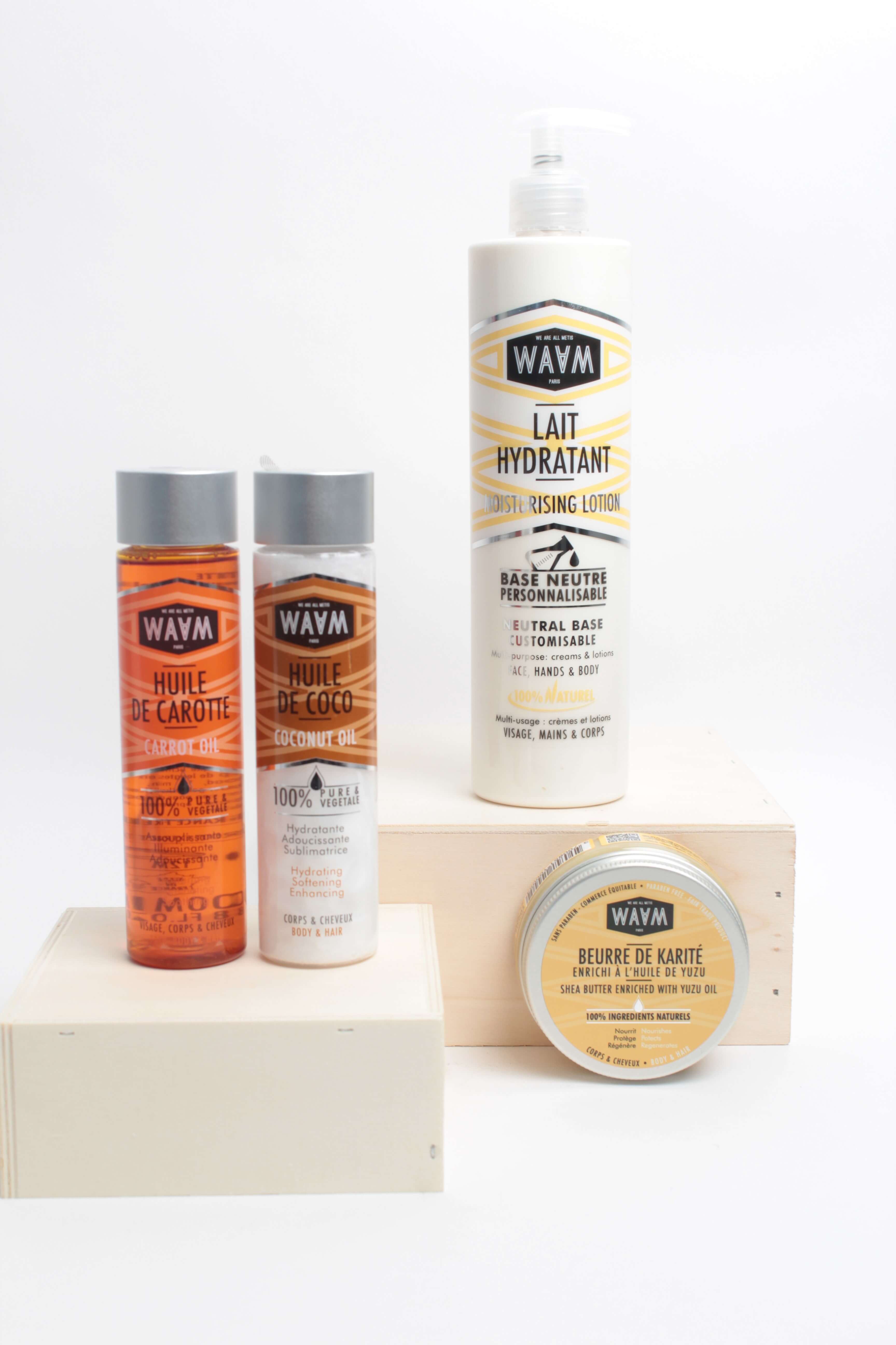 Recipe
— To facilitate the preparation, begin to soften the shea butter but without completely melting it.
— We chose to soften it for a few seconds in a double boiler.
— Once the shea butter has softened, add the coconut oil, the carrot oil and finish with the moisturizing milk base.
— Whisk your mixture until you get a homogeneous mixture.
You can make the recipe up to 7 times from the ingredients listed above.
How to use this soothing after-sun milk ?
This milk is applied to the body after long exposure to the sun. You can apply it without any problem on your sunburns.
The combination of shea butter, coconut oil and carrot oil will soothe this hot effect. It will also help you nourish, hydrate and repair your skin, which will be much drier after a tanning session.
For this DIY, we used our flagship product, shea butter with Yuzu essential oil, but you can replace it with simple shea butter.
Essential oils should be used with care. Keep out of reach and out of sight of children.Do not use pure. Do not use in children, pregnant or nursing women, and people sensitive to essential oils. Consult a healthcare professional for drug treatment or any other use. Some essential oils have allergenic potential, do a test in the bend of the elbow 48h before application.
Limonene, Benzyl alcohol, Linalool, Citral, Geraniol, Citronellol