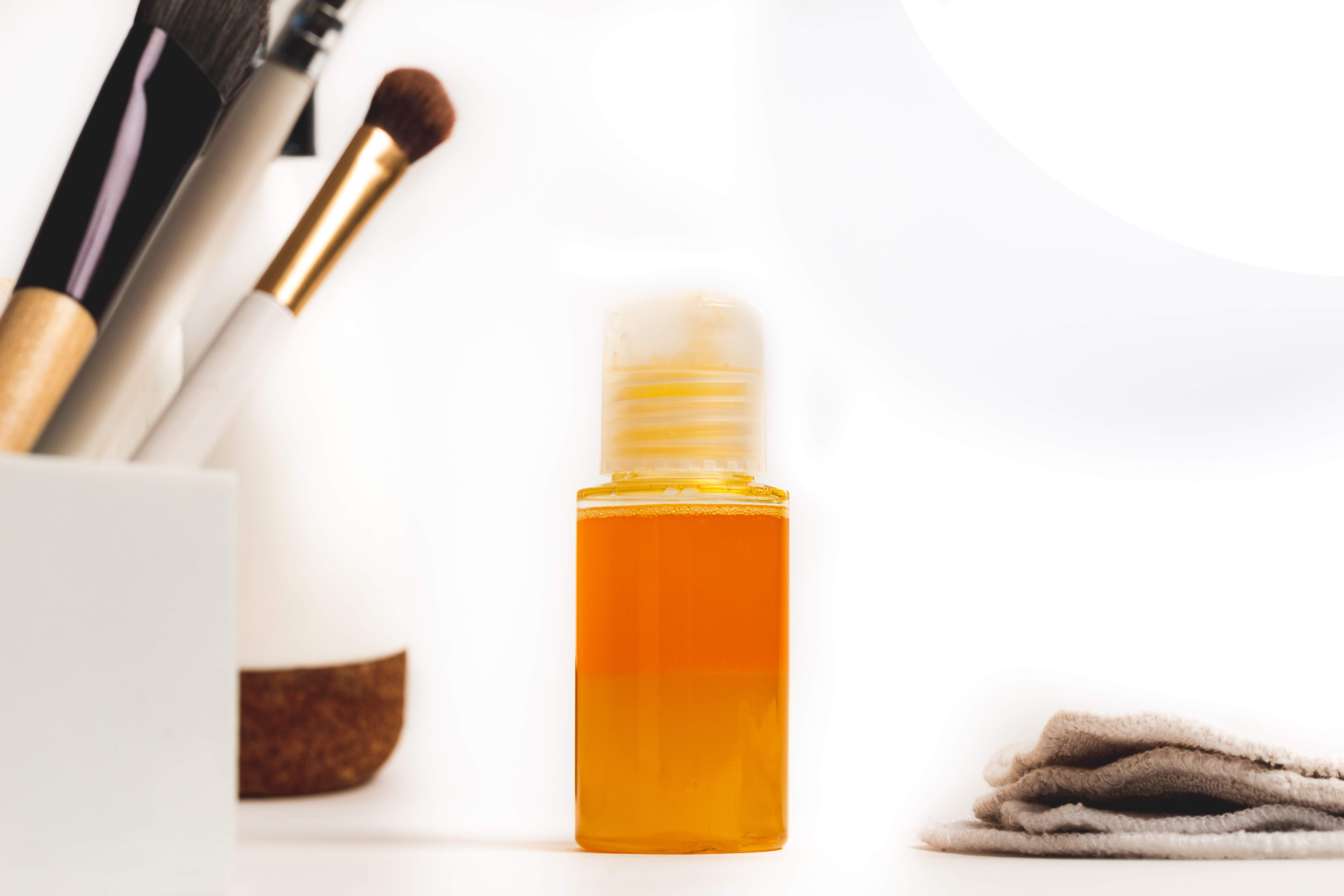 DIY: two-phase makeup remover
REC106
Take care of your skin by making a two-phase makeup remover.
Make a two-phase makeup remover
Make-up removal is an important step in the facial skincare routine. It helps to remove makeup to let the skin breathe. There are a large number of makeup removers on the market but have you been thinking about making your own?
We offer you today a very simple DIY to make your own makeup remover and not just any, it is a two-phase makeup remover.
Make your own make-up remover, a two-phase make-up remover.
Before starting your DIY recipes, it is important to download the recommended hygiene rules HERE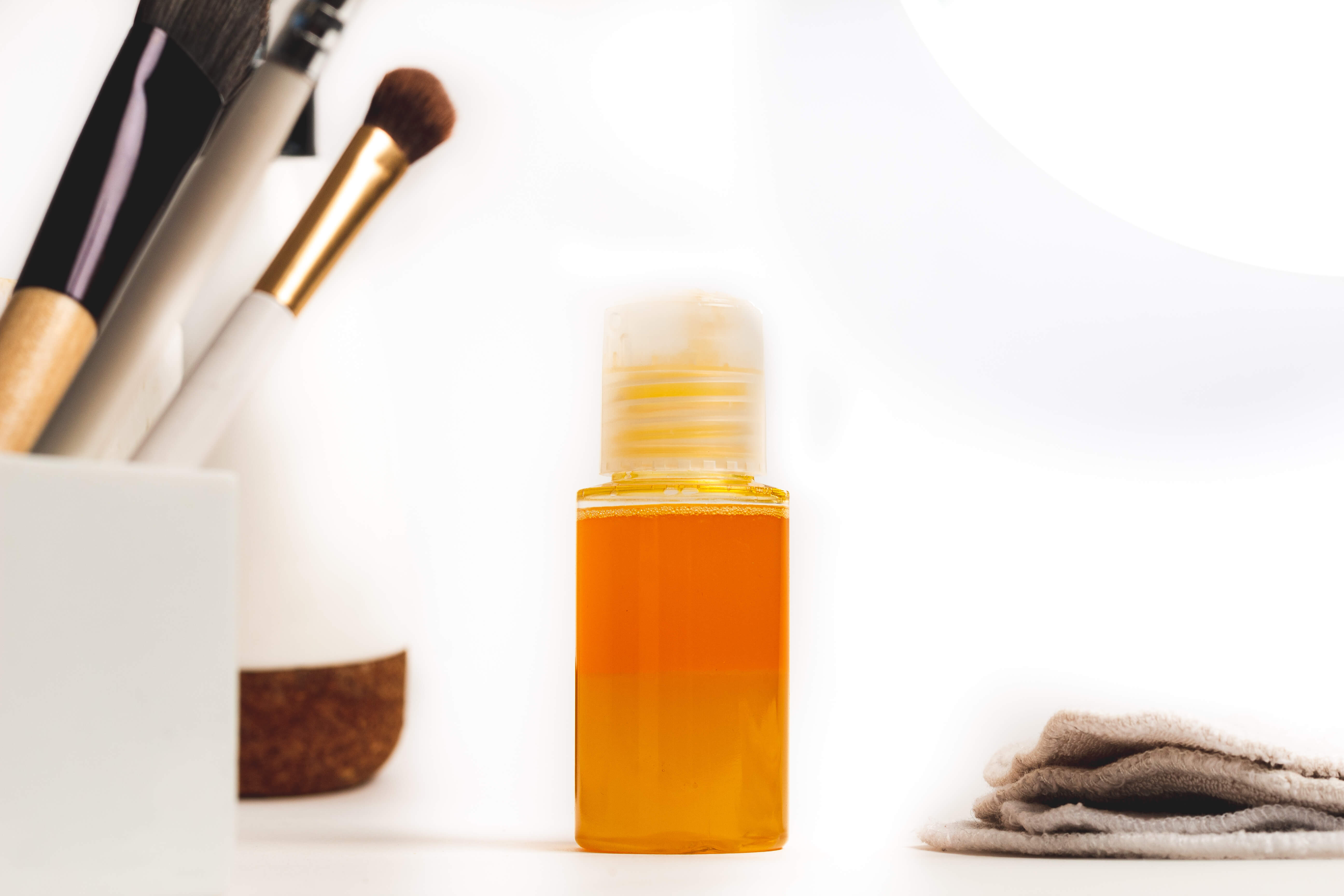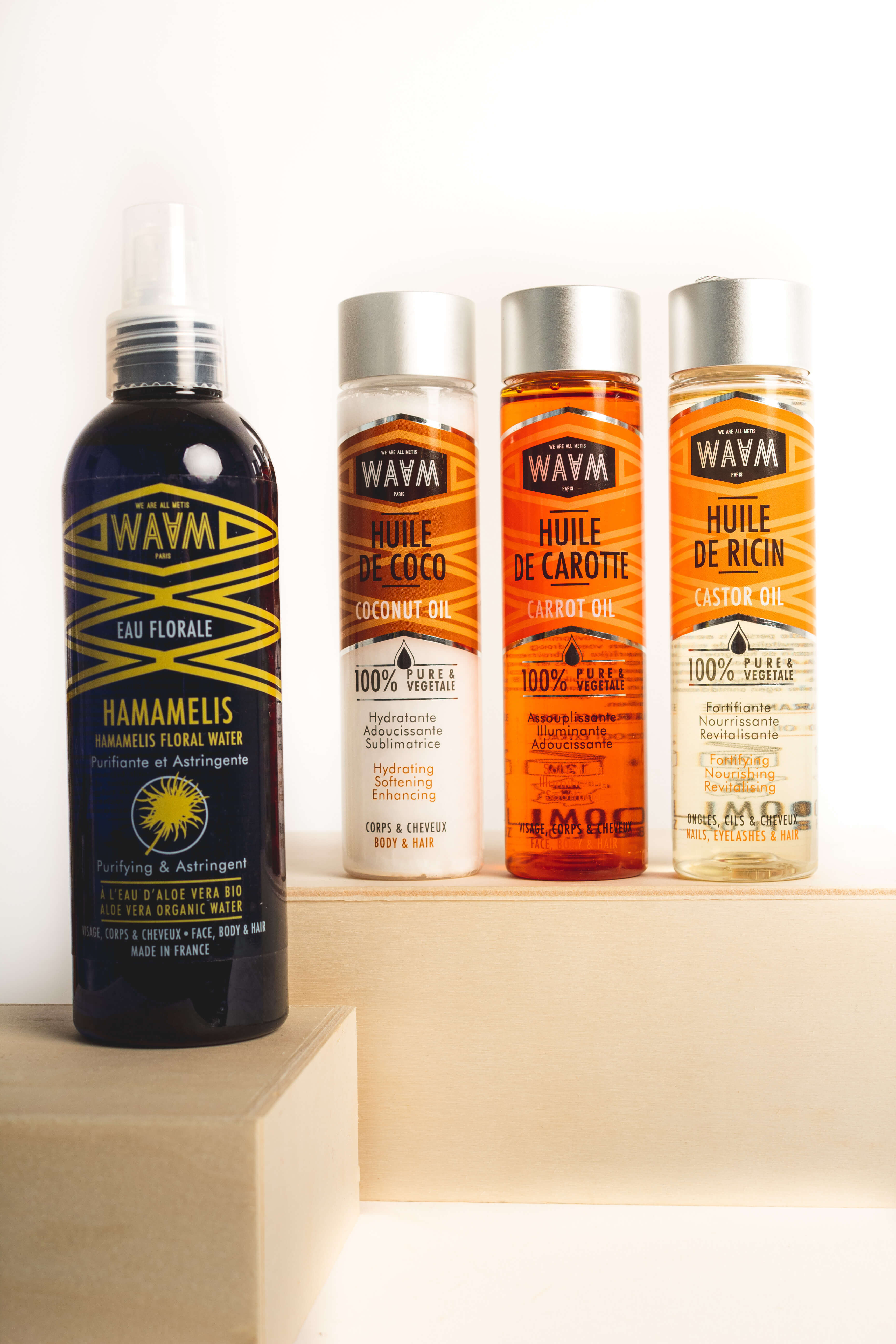 Recipe
— In your bowl (or in a beaker), pour the witch hazel floral water. Add one with coconut oil, castor oil and carrot oil.
— Transfer the mixture to your empty bottle.
— Shake vigorously.
— Let the mixture sit. The oil will rise above the water.
— And there you have it, your two-phase makeup remover is ready.
You can make the recipe up to 3 times from the products mentioned above.
How to use your two-phase makeup remover?
Before each use, remember to shake the mixture well. You can pour a small amount directly into your hands and massage your face to dissolve the makeup.
You can also pour it on a cotton disc and cleanse your face.
Coconut oil may freeze a bit (especially in winter). Just put your bottle under hot tap water and the makeup remover will be ready to use.
Zoom on the ingredients
Coconut oil has moisturizing properties and will help cleanse the skin while leaving it soft and supple.
Castor oil is rich in vitamin E. It will help you remove make-up from your eyes while strengthening your eyelashes.
Carrot oil will restore radiance to your skin. No more dull skin and tired complexions.
You can of course use the oils of your choice to make your makeup remover.