DIY: Relaxing foot cream
REC121
Relieve tired feet with our relaxing and refreshing cream
Relieve tired feet with this relaxing cream recipe
In summer, certain parts of our body such as the feet can suffer from heat (swelling, pain, heavy legs, etc.). To relieve us we would spend our days with our feet in cold water.
Fortunately, there are some very effective solutions that you can even do for yourself.
Today, we offer you a DIY, always very simple, to relax, refresh and nourish your feet.
Before starting your DIY recipes, it is important to download the recommended hygiene rules HERE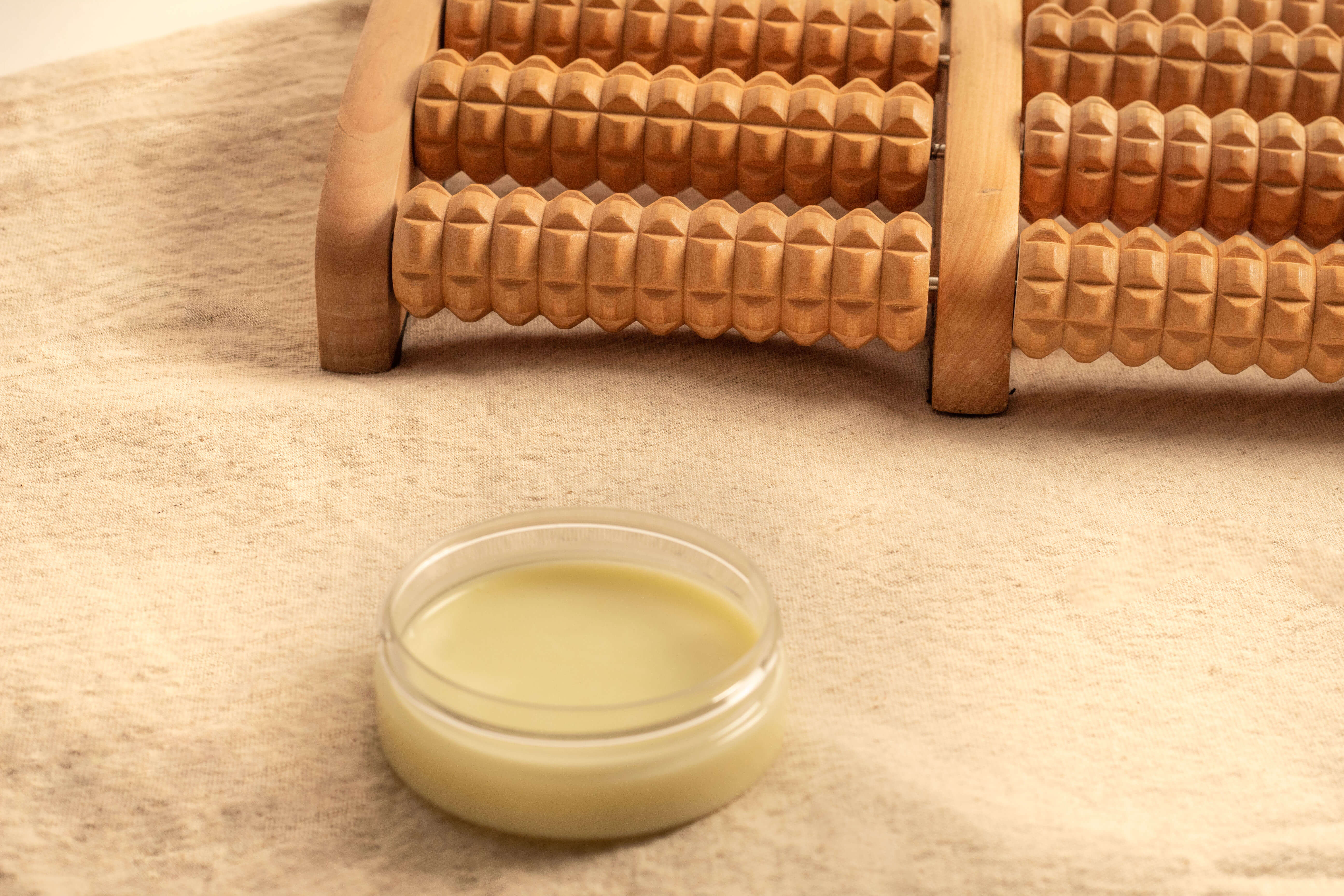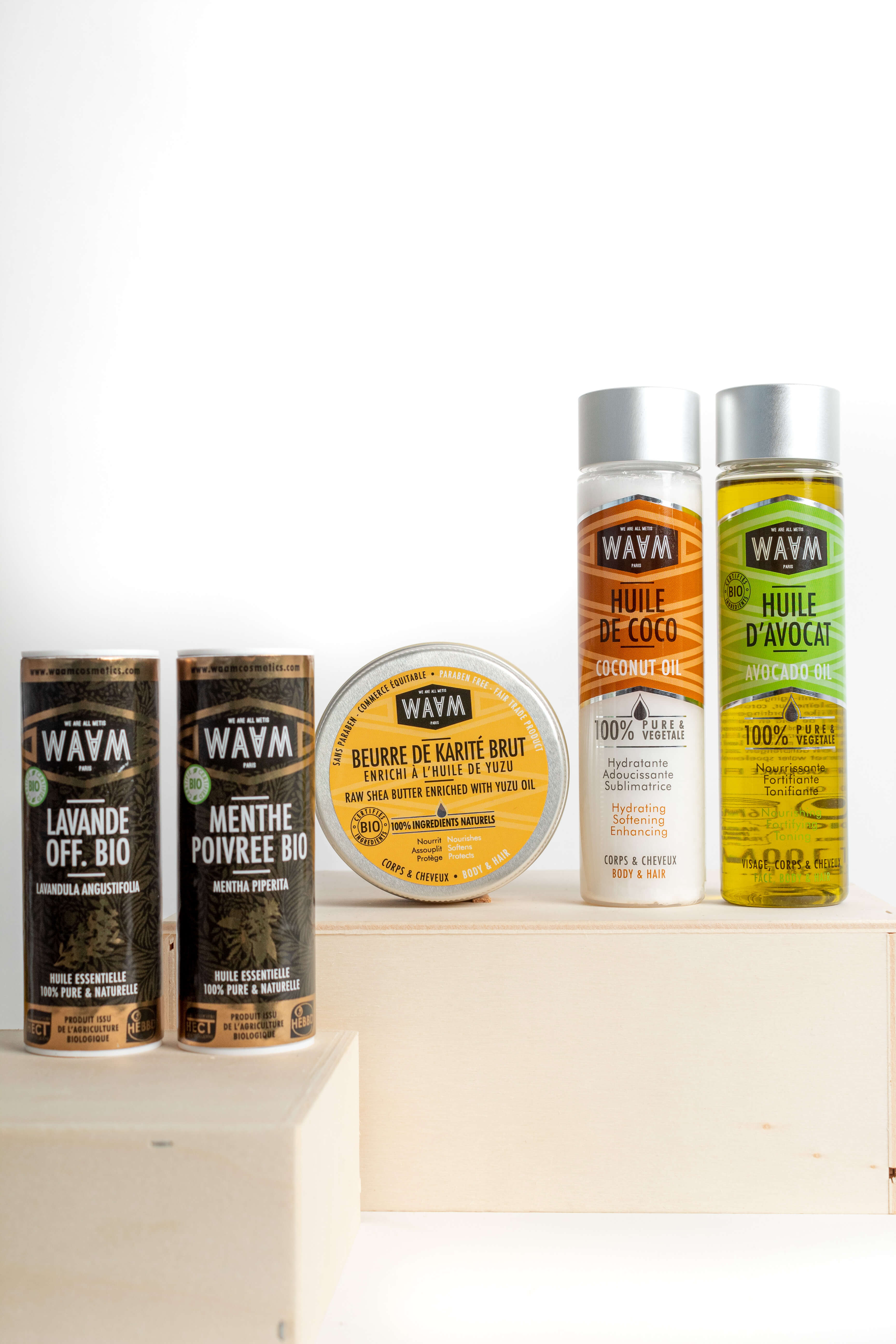 Recipe
— To facilitate the preparation, it is necessary to start by softening the shea butter but without melting it completely.
— We have chosen once again to soften it for a few seconds in a double boiler.
— Once the shea has softened, add the coconut oil and the avocado oil.
— Whisk until the consistency is thicker and firmer (but not too much).
— Finish by adding the essential oils and whip a little more.
— Your relaxing foot cream is ready.
— To keep it, transfer it to a clean, sterilized container.
You can make the recipe up to 5 times from the ingredients listed above.
How to use the relaxing foot cream ?
As the treatment contains essential oils, you should not apply it before sun exposure.
Prefer an evening use after a long day.
Take the time to massage your feet well and enjoy the freshness of your treatment.
Tip: for more freshness, you can keep your cream cool. (In case of high heat, it is better to keep it in the fridge). .
Zoom on the ingredients
Lavender essential oil has relaxing properties and peppermint essential oil is also relaxing but above all refreshing.
Combining the two in your foot cream can only do them good.
Remember to test the essential oils in the crook of your arm before performing this DIY. If your skin reacts, these essential oils are not for you.
Essential oils should be used with care. Keep out of reach and out of sight of children.Do not use pure. Do not use in children, pregnant or nursing women, and people sensitive to essential oils. Consult a healthcare professional for drug treatment or any other use. Some essential oils have allergenic potential, do a test in the bend of the elbow 48h before application. Some essential oils can be photo-sensitizing: avoid sunbathing after applying a product containing these essential oils
Linalool, Limonene, Geraniol