DIY: Hair routine, oil bath
REC104
Adopt a complete hair routine for beautiful and strong hair. Discover our oil bath
DIY: Hair routine, oil bath
It is important to set up a hair routine for strong and beautiful hair. We are going to offer you a simple hair routine suitable for all hair types.
To start this routine, we suggest an oil bath.
But why an oil bath? This step will serve several purposes:
- on the scalp, the essential oils and oils present in your oil bath will provide the nutrients it needs. Dry scalps will appreciate this treatment. In addition to nourishing it, the oil bath will stimulate the scalp (thanks to massage) and promote hair growth.
- In terms of long hair, the oil bath will penetrate the heart of the hair fiber to nourish, strengthen and make it shine
- At the tips, this care will make them much less dry
- Applied before shampooing, the oil bath will protect the hair before washing which can sometimes be aggressive.
Before starting your DIY recipes, it is important to download the recommended hygiene rules HERE
Here is the oil bath recipe that we offer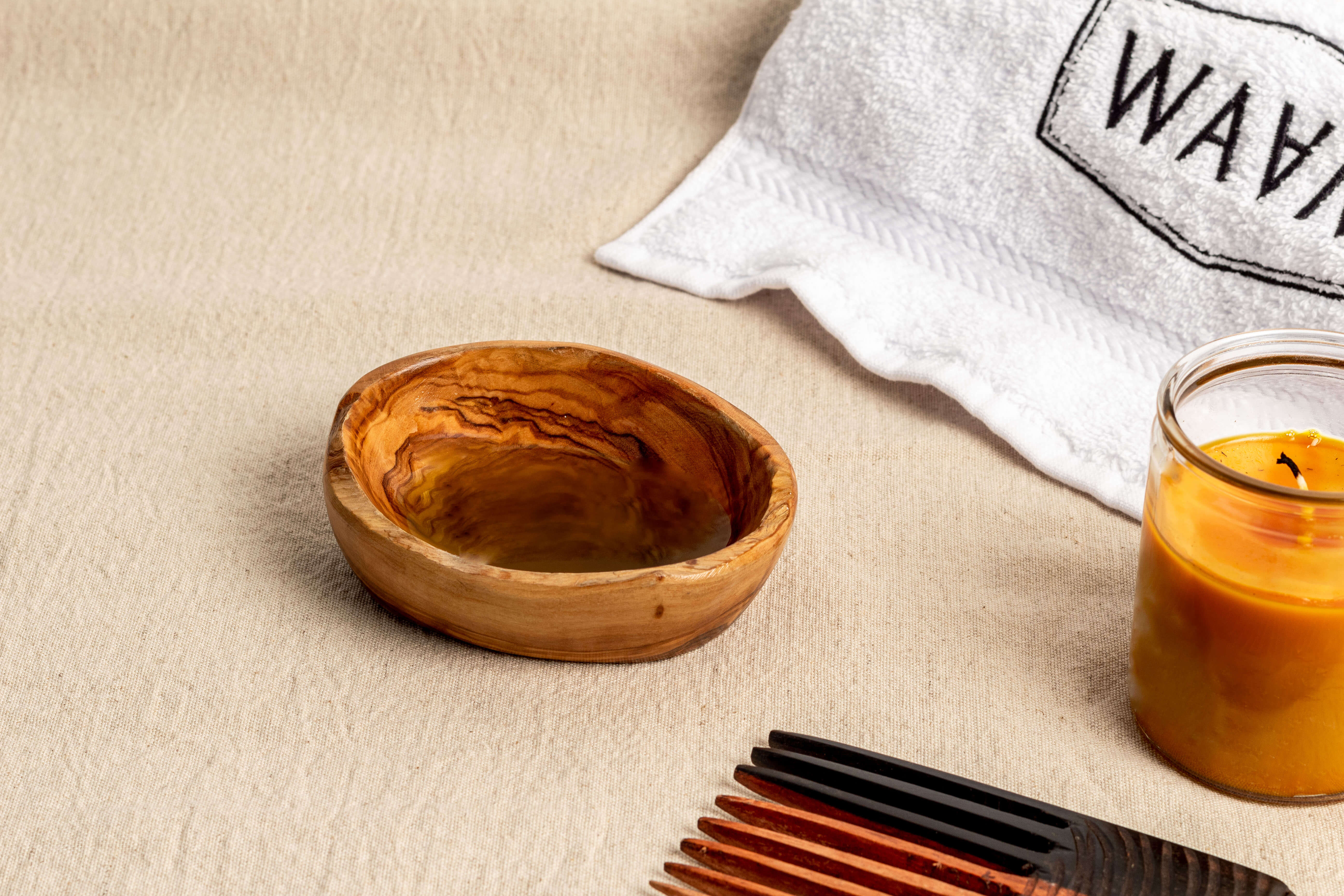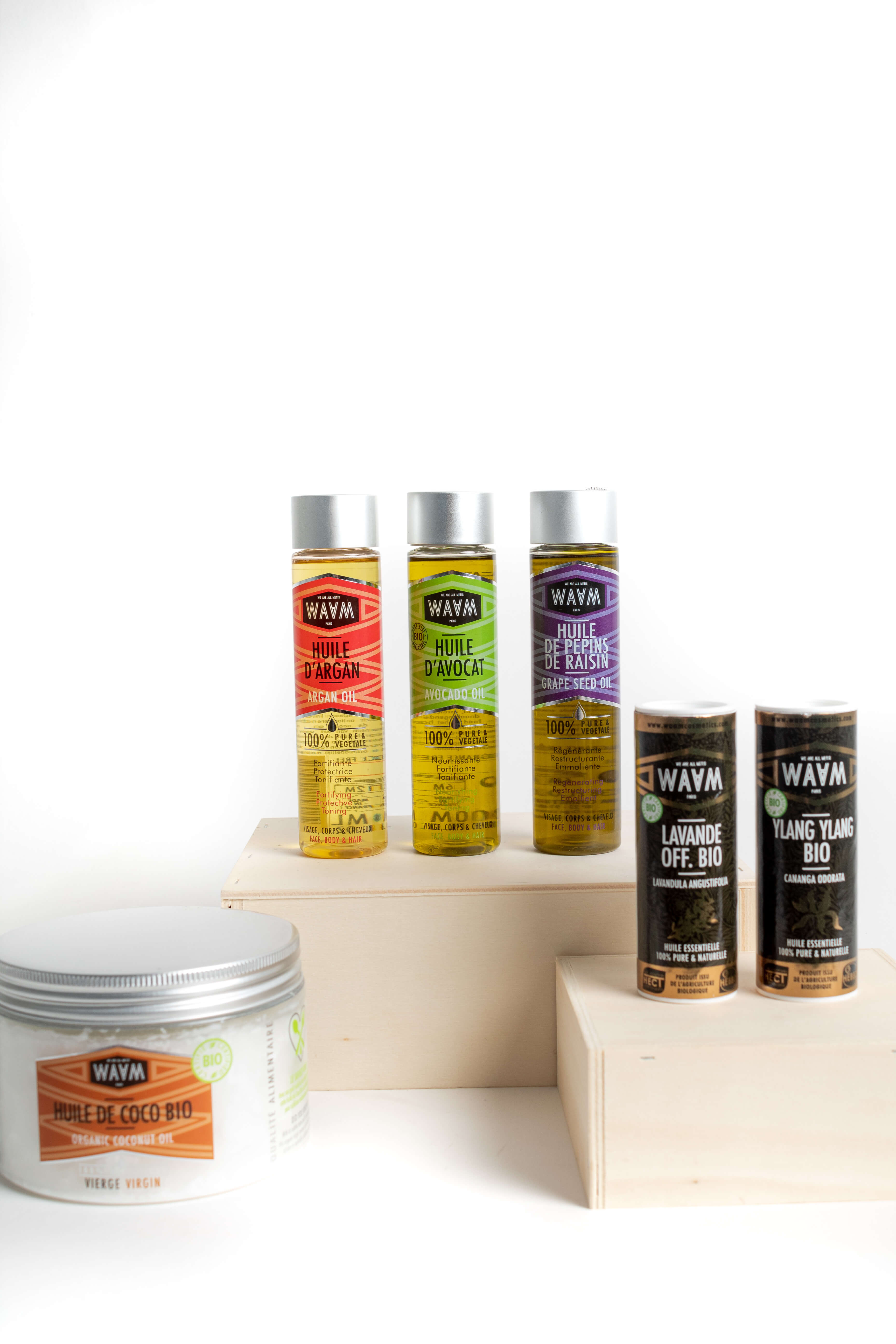 Recipe
— In your beaker, pour all the oils one by one.
— You can mix them with a whisk or a wooden stick.
— Then add the essential oils.
— Remember to take the essential oil test in the crook of the arm to verify that you are not allergic to it.
— Mix again. All you have to do is transfer the mixture to a clean bottle. The oil bath will be easier to use.
— And there you have it, an effective and very simple treatment.
You can make the recipe up to 10 times from the ingredients listed above.
How to use your oil bath ?
We remind you that this oil bath is suitable for all hair types. Being applied before shampooing, there will be no oil left on your scalp or your lengths after washing.
To make your oil bath more effective, you can warm it up a bit in a water bath before applying it to your hair. The mixture should not be too hot or you will burn yourself.
Start with the scalp. Apply the oil bath with light massages clockwise. Then apply lengths to the tips.
Cover your hair with plastic wrap or a plastic cap and leave on for at least 30 minutes.
You can then proceed to shampoo. We will offer you a shampoo recipe in the next article.
Zoom on ingredients
The oils we have chosen will provide nutrients to the scalp to the heart of the fiber. Some, like avocado oil, will even make your hair even more beautiful.
The essential oils of Ylang Ylang and lavender will act on the scalp to stimulate it and they will strengthen the lengths.
Essential oils should be used with care. Keep out of reach and out of sight of children.Do not use pure. Do not use in children, pregnant or nursing women, and people sensitive to essential oils. Consult a healthcare professional for drug treatment or any other use. Some essential oils have allergenic potential, do a test in the bend of the elbow 48h before application.
Some essential oils can be photo-sensitizing: avoid sunbathing after applying a product containing these essential oils.