DIY : Soft and silky hair mask
REC123
To finish our hair routine, we offer you a very simple mask that will make your hair soft and silky.
Single-use
Storage : Immediate use
Make a soft and silky hair mask 
Last care in our hair routine, the mask. After the oil bath and the shampoo, this is the treatment that will nourish your hair in depth, discipline and soften it.
Here is a hair mask that will provide the nutrients necessary for the good health of your hair and scalp, soften and make them even more beautiful.
This mask is suitable for all hair types.
Before starting your DIY recipes, it is important to download the recommended hygiene rules HERE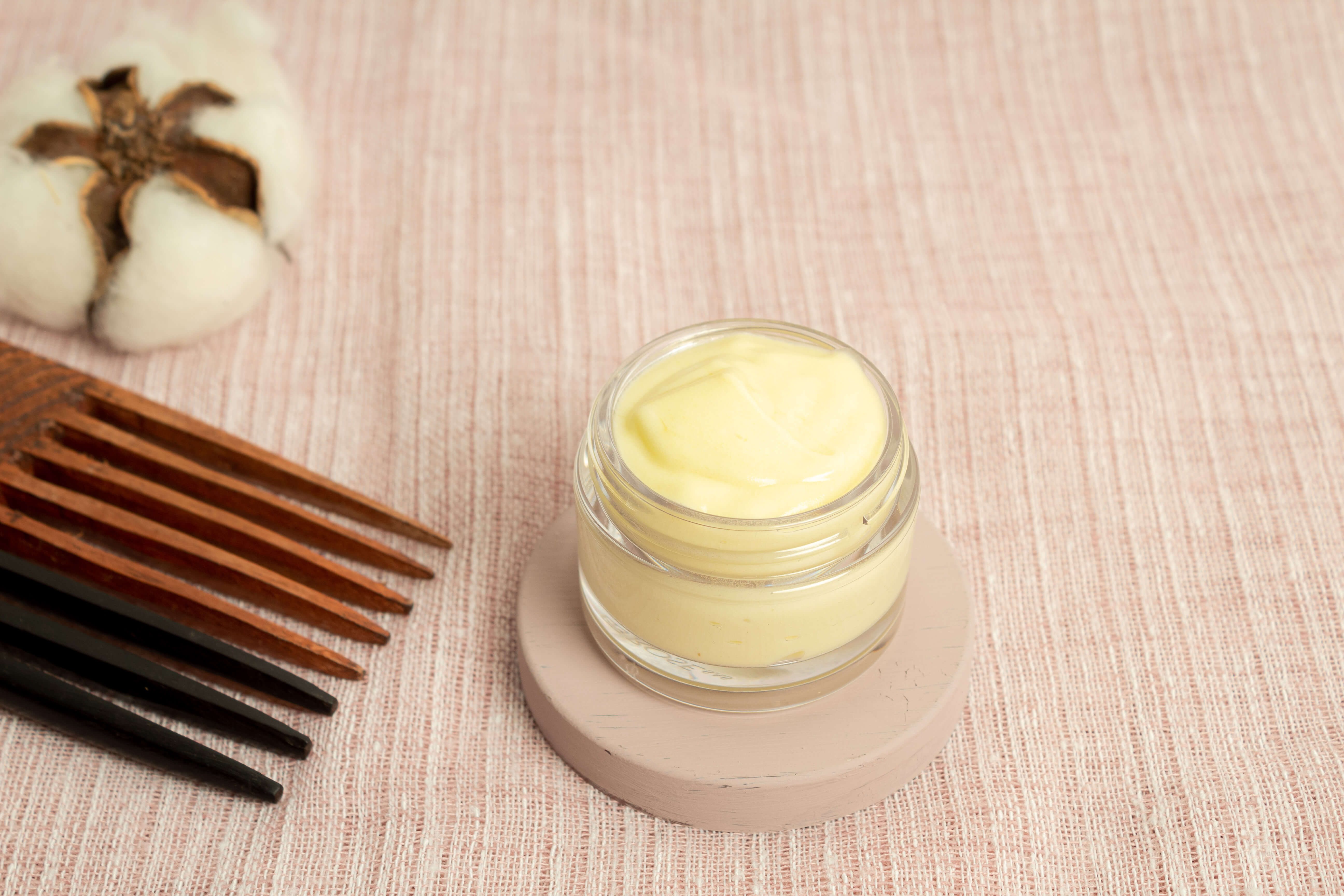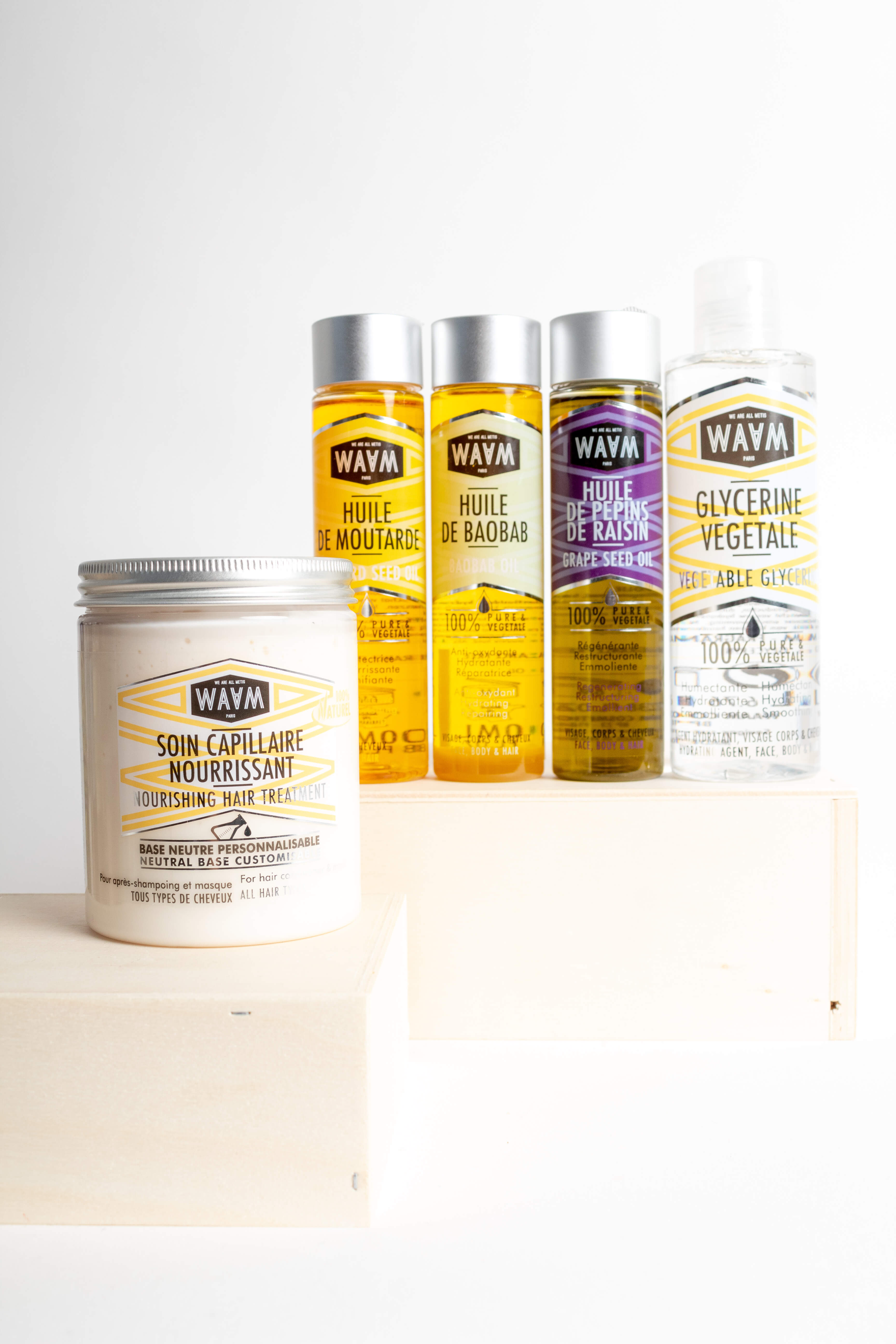 La recette
— In your bowl, put your neutral mask, baobab, grapeseed and mustard oils. Mix.
— Finish by adding glycerin.
— Mix everything.
— Your mask is ready. It's that simple.
— The dosages of this DIY correspond to a single use. You can of course increase the doses.
You can make the recipe up to 10 times from the ingredients listed above.
How to use your mask?
After your shampoo, divide your hair in 4 and apply the mask from the root to the ends. You can take this opportunity to untangle your hair right after applying the mask. The comb will slide more easily.
Leave it on for 15 to 30 minutes under a plastic film. The heat formed under the plastic will promote the penetration of the mask into the hair fiber.
Rinse and proceed to styling.
This mask does not contain essential oils. It can be used on children's hair.
Zoom on the ingredients
We chose to put mustard oil in our mask because it will stimulate the scalp and promote growth.
Baobab oil will nourish, soften and beautify hair.
Glycerin, a natural humectant, will keep your hair hydrated much longer. It will also bring them shine.