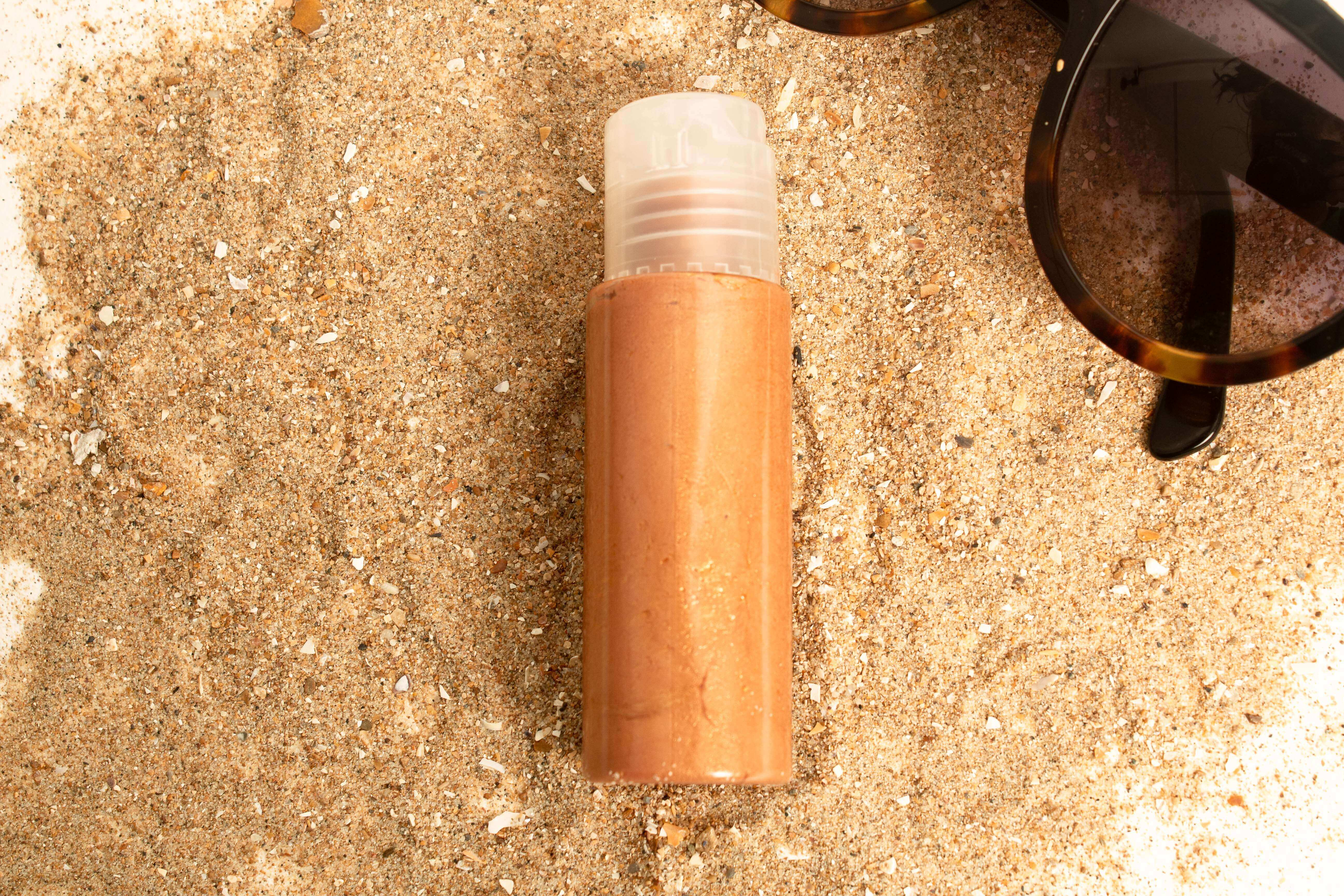 Sparkling body milk
REC170
For the holidays, sublimate your skin with this sparkling body milk
Make a sparkling milk
We propose you sparkle with sparkling body milk.
In this recipe you will be able to personalize our hydrating body milk base to make it sparkling. After applying this milk to your body, your skin will sparkle.
Before starting your DIY recipes, it is important to download the recommended hygiene rules HERE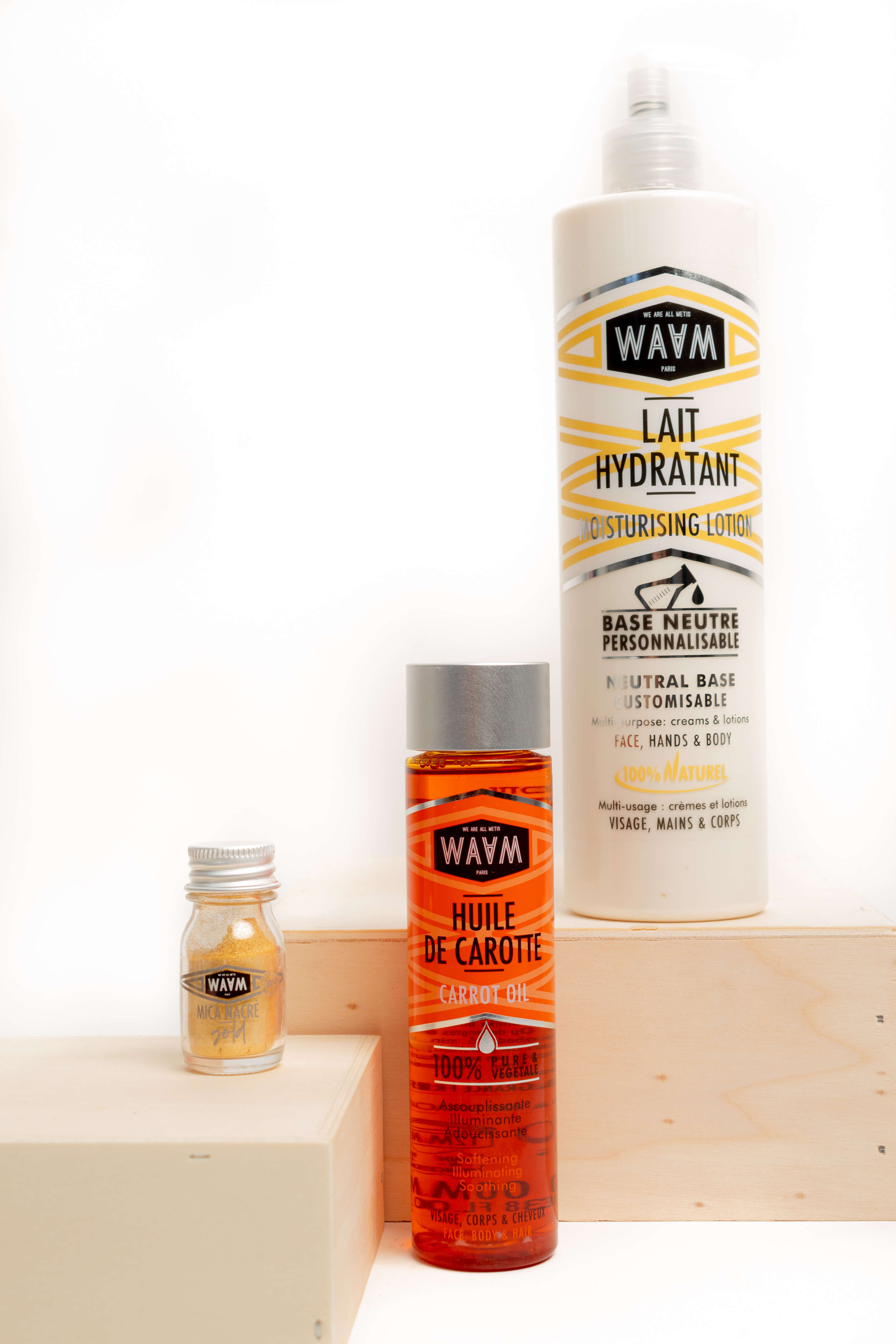 Recipe
— Pour your moisturizing milk base into a bowl.
— Add the carrot oil and mix.
— Finally add the Mica.
— You can put more or less according to your tastes. Mix again.
— Transfer your mixture to a clean jar with a lid.
— In this recipe you can use all of our micas. It all depends on the end effect you want.
Some information
The moisturizing milk base is neutral. It does not contain any perfume. You can add the scent of your choice to your body glitter milk.
Carrot oil will add radiance to your skin.
Know that you can use this sparkling milk in summer, on your tanned skin. Glamor assured.
Zoom on the micas
he word mica comes from the Micare morning which means to shine, to sparkle.
Natural mica has been used since the 1970s as pearlescent pigments in cosmetics.
Indeed, these small particles make it possible to reflect the light thus obtaining this pearly and brilliant effect.
Our micas powders are 100% natural and mineral. We guarantee products of excellent quality, with preserved properties.