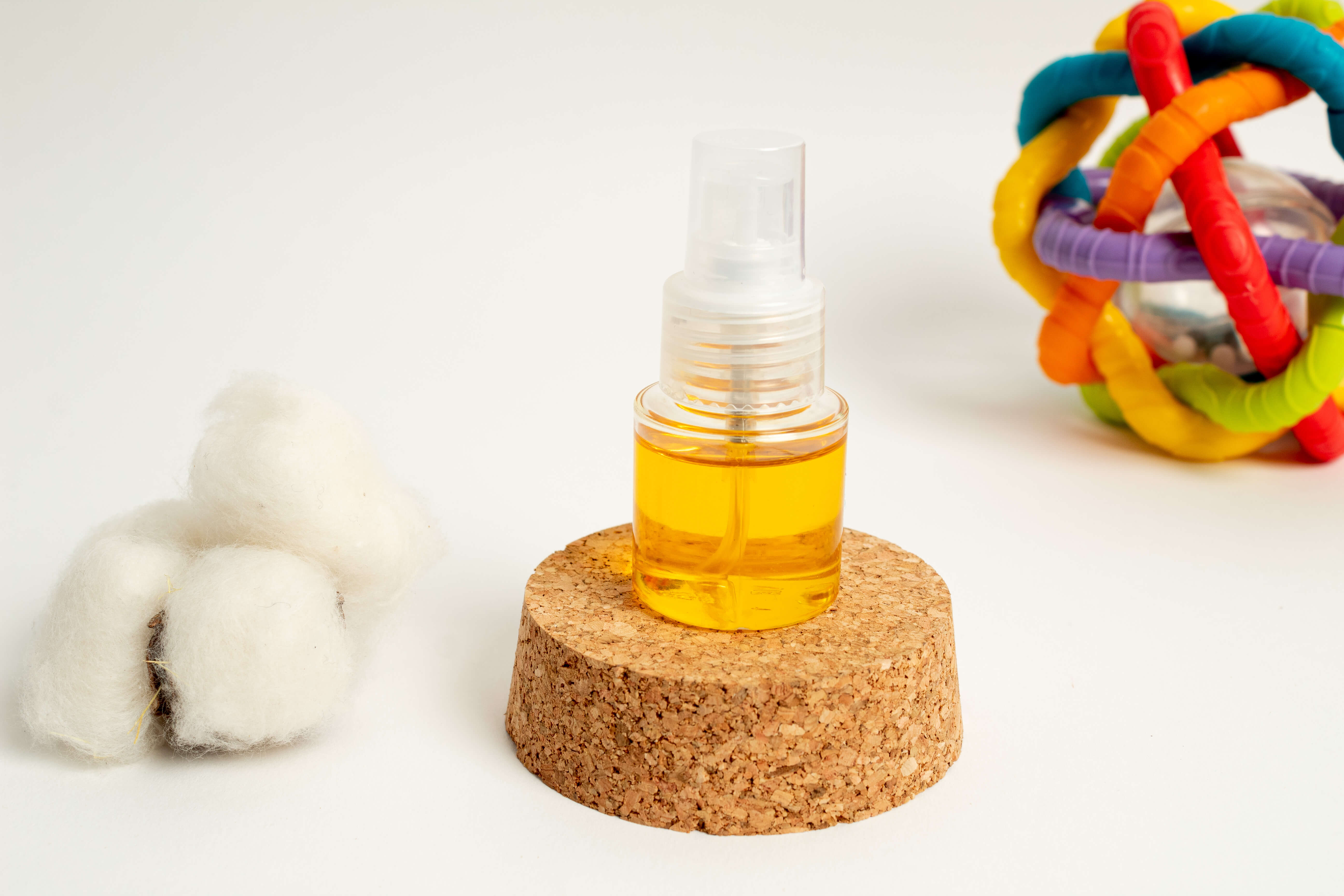 Baby massage oil
REC141
We take care of the skin of babies by performing a massage oil.
Make a massage oil for baby
A little sweetness today on the blog. We take care of babies' skin by making a massage oil. With skin care and relaxation in mind.
Before starting your DIY recipes, it is important to download the recommended hygiene rules ICI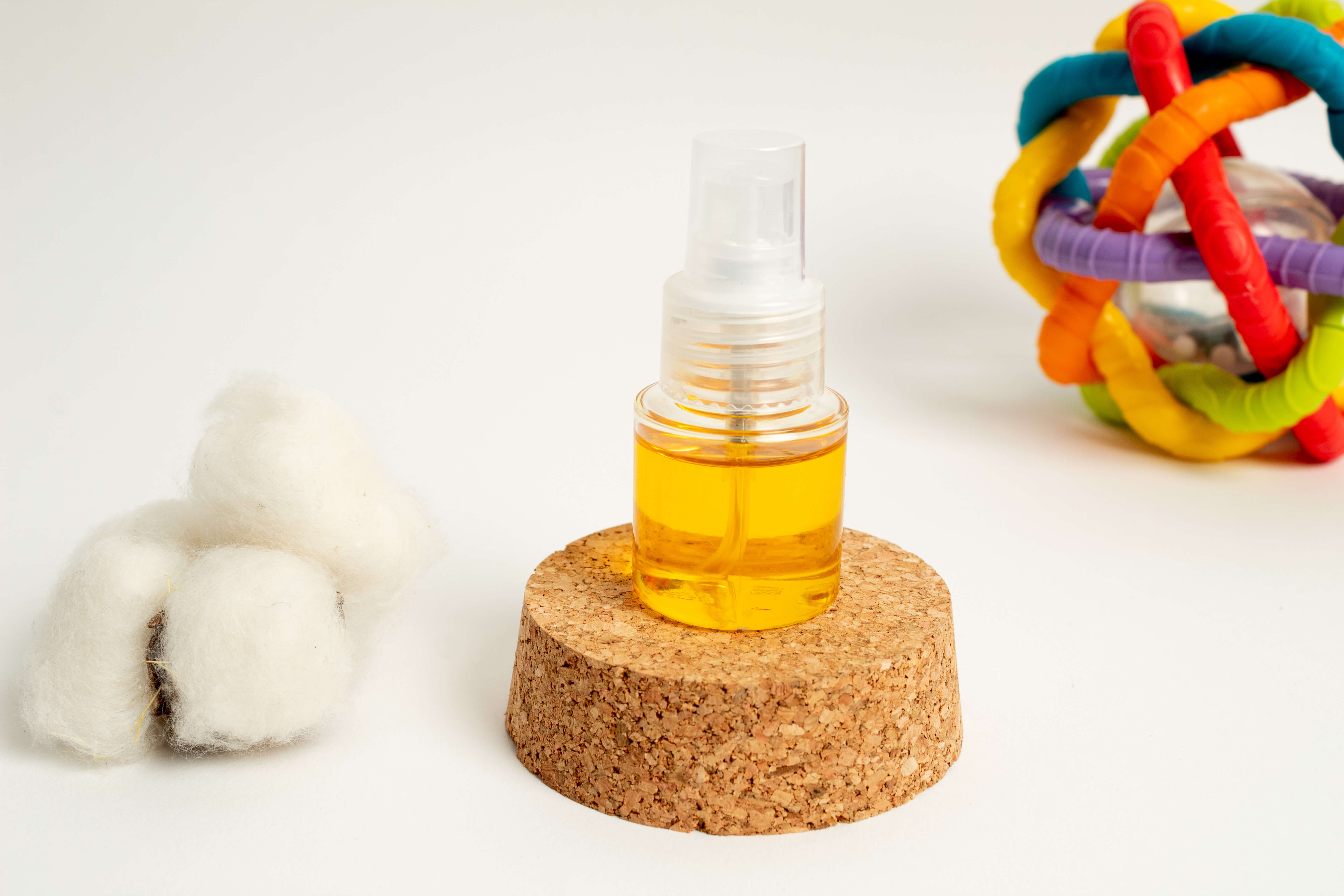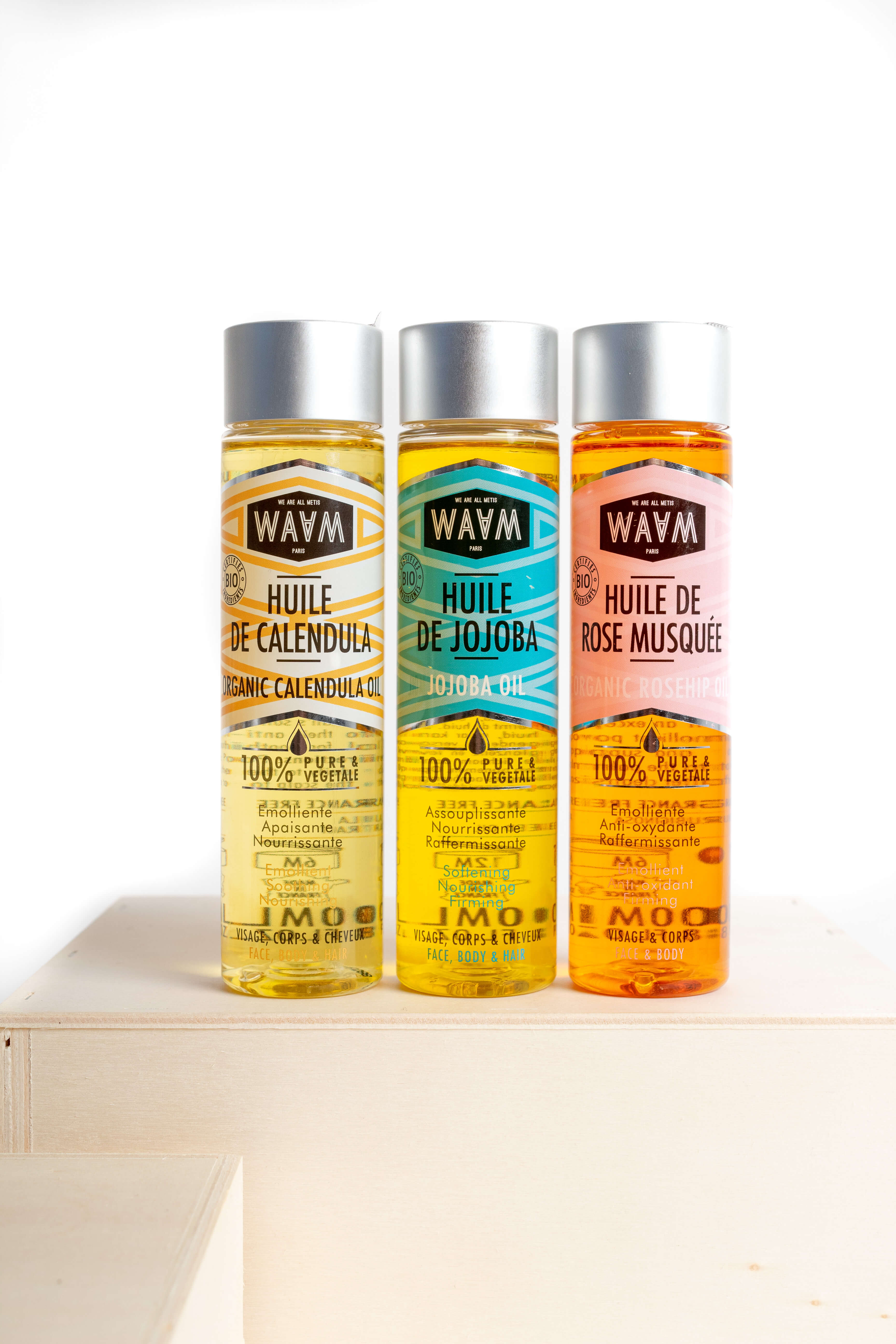 Recipe
— Using the measuring cup, measure the quantities required for each of the vegetable oils.
— Pour them directly into a clean pump bottle using the funnel.
— Close the bottle and shake vigorously to mix all the vegetable oils.
— Your baby massage oil is ready.
You can make the recipe up to 3 times from the products mentioned above.
How to use baby massage oil ?
Apply the mixture of oils to baby's skin from head to toe after bathing.
Take the opportunity to perform light massages to facilitate the penetration of the treatment but above all to promote relaxation of your baby.
Apply it also on irritated areas. The massage oil will soothe and repair at the same time.
The Benefits of Baby Massage Oil
For this massage oil we have chosen vegetable oils that are gentle on the skin of the very young.
Rosehip oil is rich in essential fatty acids. It will nourish and regenerate the skin. Calendula oil will soften, soothe and nourish the skin.