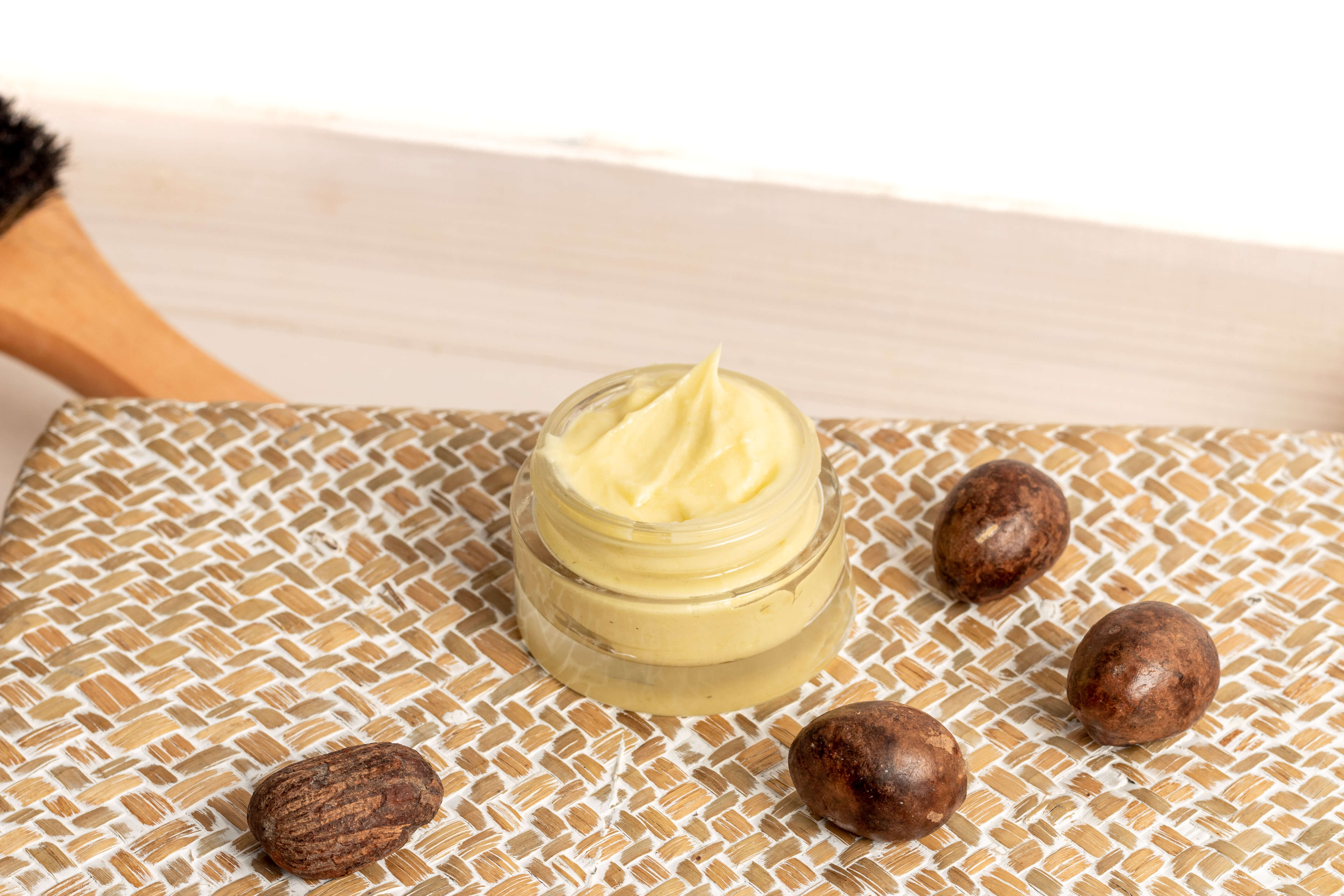 DIY: Hair cream with castor oil
REC115
Make your hair cream with castor oil
Make your hair cream with castor oil
In winter, hair of all kinds is drier. It is actually colder outside and the warmer interiors make hair drier. As a result of this lack of hydration, the hair is more fragile and sometimes brittle.
It is therefore important to provide them with daily care that will nourish them, give them more strength and protect them.
Castor oil for hair
Castor oil is an essential ally in this quest for more resistant hair. In addition to stimulating hair growth, castor oil will make them more vigorous and more beautiful. We therefore offer you today a simple recipe for hair cream based on castor oil to nourish, protect and strengthen your hair.
Before starting your DIY recipes, it is important to download the recommended hygiene rules HERE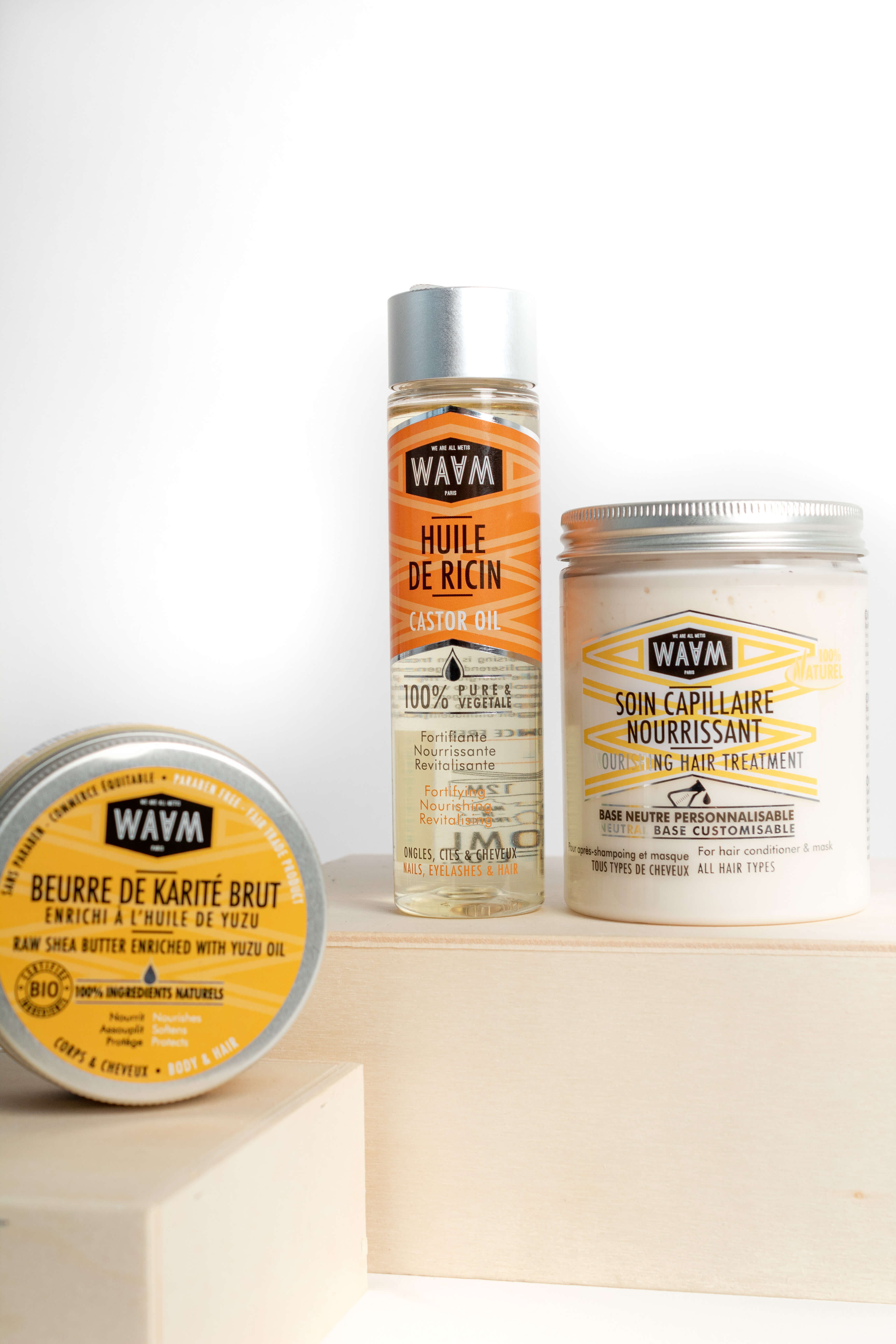 Recipe
— Start by softening your shea butter in the microwave. Be careful, it should not be melted, just softened.
— Add the castor oil and whisk until you get a creamy texture. Finally, add the nourishing hair care and mix again.
— You get a creamy and light texture at the same time. The treatment is ready.
— Transfer it to a clean jar to keep it. The nourishing hair care is preserved, you do not need to add a preservative to your preparation.
You can make the recipe up to 9 times from the ingredients listed above.
How to use your castor oil hair cream ?
This cream is applied to the lengths and ends according to the needs of your hair. The drier they are, the more you can put on them, and the less they are dry, the less you will need to apply. By using shea butter with yuzu for the preparation of your cream, you will have a better definition of curls (Healthy and Girly often recommends it). By choosing the version without Yuzu, you can use the cream on the hair of very young children. This castor oil hair cream can also be used as a deep treatment, before shampooing. Apply from roots to ends and leave on for at least 30 minutes before shampooing.
Focus on some ingredients
Shea butter is renowned for its ability to nourish and repair hair. It makes them less dry and helps them stay hydrated longer.
The nourishing hair care, one of your favorite care, is at the same time a mask, a conditioner and a hair cream. It is very nourishing and brings suppleness and softness to the hair. In this recipe, it is used as a leave-in treatment.
Benzyl alcohol, Limonene, Linalool, Geraniol