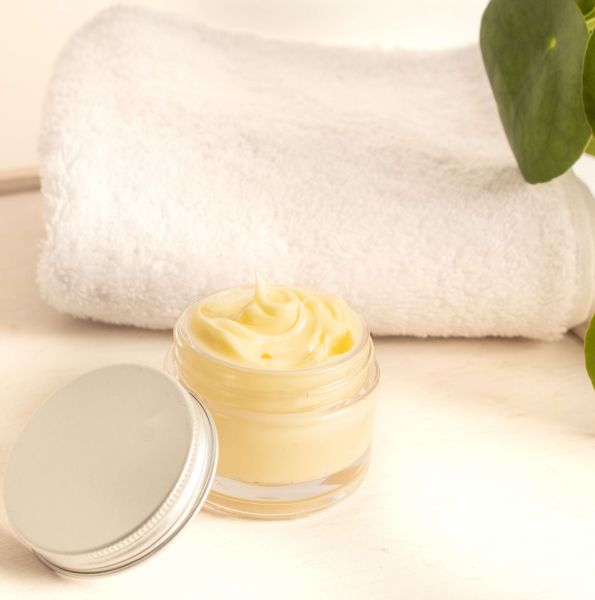 Face moisturizer
Dry Skin
Mature skin
REC116
When you get started in homemade cosmetics, you often want to do a lot and make your face cream is often in the top 3.
Today, we will explain how to simply perform this treatment. You will see, even if you are new to home cosmetics, you can make this cream without problem.
Avant de démarrer vos recettes DIY, il est important de télécharger les règles d'hygiène.
Comment utiliser le produit
Précautions et mise en garde