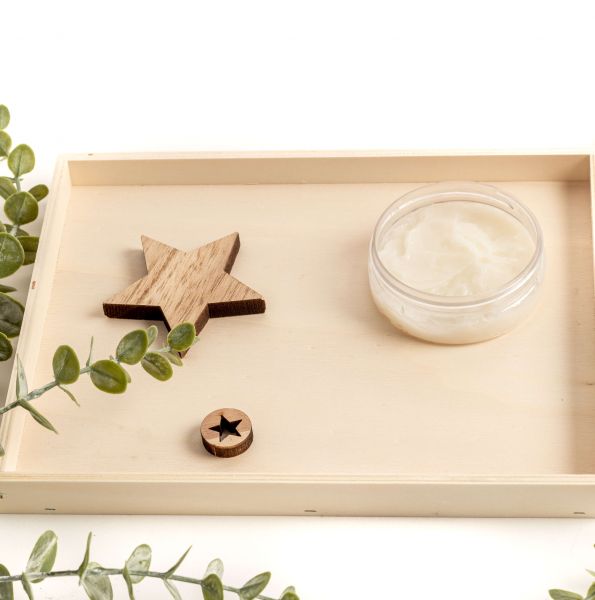 Extra-Melting Body Balm
Dry Skin
Dehydration/ Drought
REC108
Make your ultra-melting body balm to protect your skin and nourish it. An ideal care for winter.
In our last article, we shared some tips for taking care of your skin in winter. Some skins need even more nutrition and protection, especially with the cold we have right now.
We therefore offer you today a very rich recipe, but so comforting for skin that suffers from the cold.
Avant de démarrer vos recettes DIY, il est important de télécharger les règles d'hygiène.
Comment utiliser le produit
Précautions et mise en garde