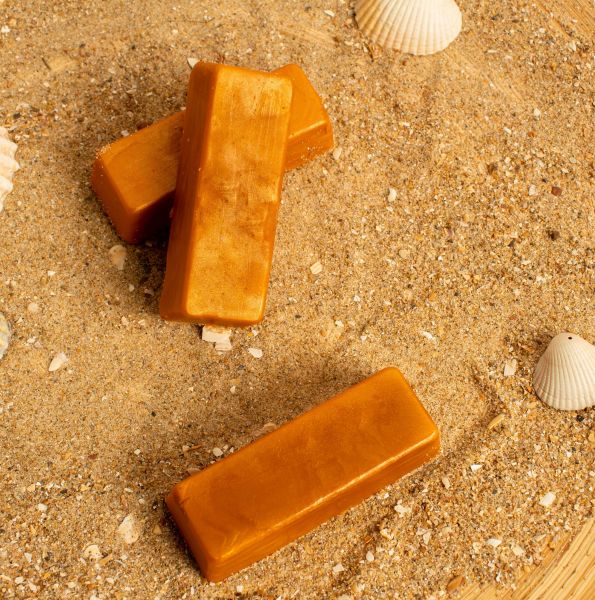 The Tanning Bars
Many of you are looking for the ideal treatment for the best tan.
To change classic creams and oils, we suggest you make tanning bars.
It will lightly color your skin for a very natural effect. Thanks to shea butter you will also nourish it.
Avant de démarrer vos recettes DIY, il est important de télécharger les règles d'hygiène.
Comment utiliser le produit
Précautions et mise en garde