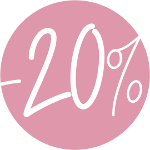  
For Face, Body and Hair
Properties: Moisturizing, Softening and Sublimating
Uses: Skin protection, wellness massage, skin and hair care
Indications : Dry skin, dry, curly or brittle hair
COCONUT OIL
Moisturizing, softening and sublimating
It has so many exceptional nutritional qualities that it transports us very quickly to the sunny islands.
A mythical beauty ritual from the tropics, coconut oil is naturally rich in saturated fatty acids. It has extraordinary emollient properties. It deeply nourishes the driest hair and delicately softens damaged skin. Very rich in lauric acid, its powers are innumerable: it reduces cellulite, reduces wrinkles and age spots. Its high composition of purifying fatty acids makes it an excellent protector of the skin and hair.
The botanical minute
The coconut palm belongs to the palm family, with a sharp stipe (false trunk). An adult coconut palm can carry between 50 and 500 nuts for fifteen years. The coconut can measure up to 30 cm in diameter, it is smooth with a color ranging from green to orange. It has a brownish color and is covered with a thick layer of brown woody fibers when it matures.
The solid and more or less spherical shell protects an edible whitish almond. The coconut palm is monoecious and produces inflorescences with female flowers and male flowers. It can therefore fertilize itself. Most dwarf coconut palms reproduce in this way. Dwarf Coconut palms are part of the palm family, the tallest can exceed 20m in height.
INCI : Cocos nucifera oil
Origin : Philippines
Part used : Copra, dried albumen from coconut
Method of production : Oil extracted from coconut fruit
Composition : 100% pure, rich in fatty acids
Solubility : Miscible in oil
Texture / odor : white oil, melting and solid below 25 degrees, delicious coconut odor
PACKAGING :
3.38 fl oz PET plastic bottle with aluminium service cap.
Find out more about our packaging
How to reuse your empty bottles ?
CONSERVATION :
Tightly closed in its packaging, in a cool place.
PRÉCAUTIONS :
In case of contact with eyes, rinse them for several minutes by opening the eyelids. If swallowed, rinse your mouth.
Did you know ?
Coconut was introduced to Europe by Marco Polo who named it "fruit du pharaon" He then described it as a delicious fruit, white like milk and sweet like sugar.
Benefits of Coconut Oil
Prevents the appearance of wrinkles and sagging skin
Prevents the appearance of stretch marks and makes those already present less visible
Strengthens nails
Anti-lice
For whom?
All skin types and hair
Suitable for the whole family, even pregnant and breastfeeding women
How to use it?
Hair oil bath
Anti-lice treatment
Hair oil / cream
Shea butter whipped cream
What product (s) to combine with?
Vegetable oils
Moisturizing milk
Hair neutral base
Plant powders
WAAM TIPS : Put a small amount of coconut oil in your bath for a silky finish on the skin.
25 DIY recipes with this product :
Our vegetable oils are 100% pure and natural and come from wild plants carefully selected in producing countries. We guarantee products of excellent quality, with preserved properties.
Our vegetable oils are mainly extracted during the year by first cold pressing in order to retain all their properties. Our macerates are obtained by maceration of the plant in Sunflower oil.
We do not add any additives, chemicals, perfumes or dyes. Each vegetable oil has its own properties and represents in itself a nourishing and regenerative treatment.
Particular care is taken to the quality of the selected materials. All our products are composed of ingredients of natural origin and / or from organic farming.
Our commitment includes the absence of parabens, silicones, phenoxythanol, nanoparticles, PEG, perfumes and synthetic dyes.
Our products are packaged in France with minimal and recyclable packaging.
Customers who bought this product also bought: