 
For Face, Body and Hair
Properties: Nourishing, antioxidant, limits hair regrowth
Uses: Hair growth treatment, soothing oil
Indications : Dry skin, mature skin, dry and coarse hair
TIGERNUT OIL
Nourishing, antioxidant, limits hair regrowth
Traditionally used by oriental women, Souchet oil is known to reduce and slow hair growth.
This oil, rich in omega 6 and 9, deeply nourishes the skin, leaving it soft and supple. In fact, the users of tigernut oil have noticed over time a finer and sparse regrowth of their hair.
For a better efficiency, it is necessary to use this oil after having depilatation, making sure to have removed the hair well at the root, then use the oil every day on the area by carrying out light massages.
In addition, thanks to its soothing properties, tigernut oil is particularly recommended after shaving or waxing.
Applied to the hair, it deeply nourishes the hair fiber and restores shine and suppleness to the hair.
Did you know ? Tigernut is an edible plant used in cosmetics for its antioxidant properties which slow down premature aging of the skin, but also for its nourishing properties for the skin, which regains suppleness and elasticity.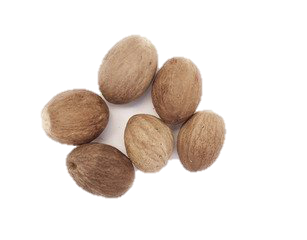 The botanical minute
Used in cooking or in cosmetics, the nutcracker produces "ground almonds", also called "tigernut" in English. It can reach between 30 and 50 cm in height. This edible plant has thin (5-10 mm wide) and elongated leaves. It often grows at the water's edge because it appreciates humidity.
INCI : Cyperus esculentus root oil
Origin : Mali
Part used: Tuber
Method of production: First cold pressing
Composition : Oleic acid, linoleic acid, palmitic acid, stearic acid, vitamin E and phytosterols
Solubility : in oil
Texture / odor : Yellow liquid, nutty smell
PACKAGING :
3.38 fl oz PET plastic bottle with service cap.
Find out more about our packaging
How to reuse your empty bottles ?
CONSERVATION :
Protect from light, tightly closed in its packaging
PRÉCAUTIONS :
In case of contact with eyes, rinse them for several minutes by opening the eyelids. If swallowed, rinse your mouth.
Did you know ?
The Souchet is also used to prepare a Spanish drink called "horchata de chufa".
This sweet and refreshing drink has digestive, diuretic and disinfectant properties.
This drink is traditionally served with "fartons", small buns with an elongated shape.
Benefits of Tigernut oil
- Known to limit body hair regrowth
- Gives suppleness and elasticity to the skin
- Nourishes dry skin
- Soothes skin after shaving
- Protects skin from skin aging
- Hair enhancer, makes hair shiny
- Nourishes the hair deeply
For whom ?
All skin types
Mature skin, dry skin
Strengthens dry and rebellious hair
Suitable for the whole family, even pregnant and lactating women
How to use it ?
Post-depilation oil
Soothing care product
What products to combine with it?
Vegetable oils
Moisturizing milk
Essential oils
WAAM tips: Annoyed to see your hair grow again and again, stronger and thicker? Do not mourn anymore!
Apply a few drops of Souchet oil after shaving and hair removal to limit the regrowth of body hair.
4 DIY recipes with this product :
Customers who bought this product also bought: